Forwarding the News
Terror threat at NJ shuls + Inside the NBA's Kyrie Irving antisemitism saga
How Taylor Swift upset her Orthodox fans, Shabbat-observant basketball star to play first pro-game (and then walk to hotel), Netflix's 'My Unorthodox Life' returns, and Anne Frank's best friend has died.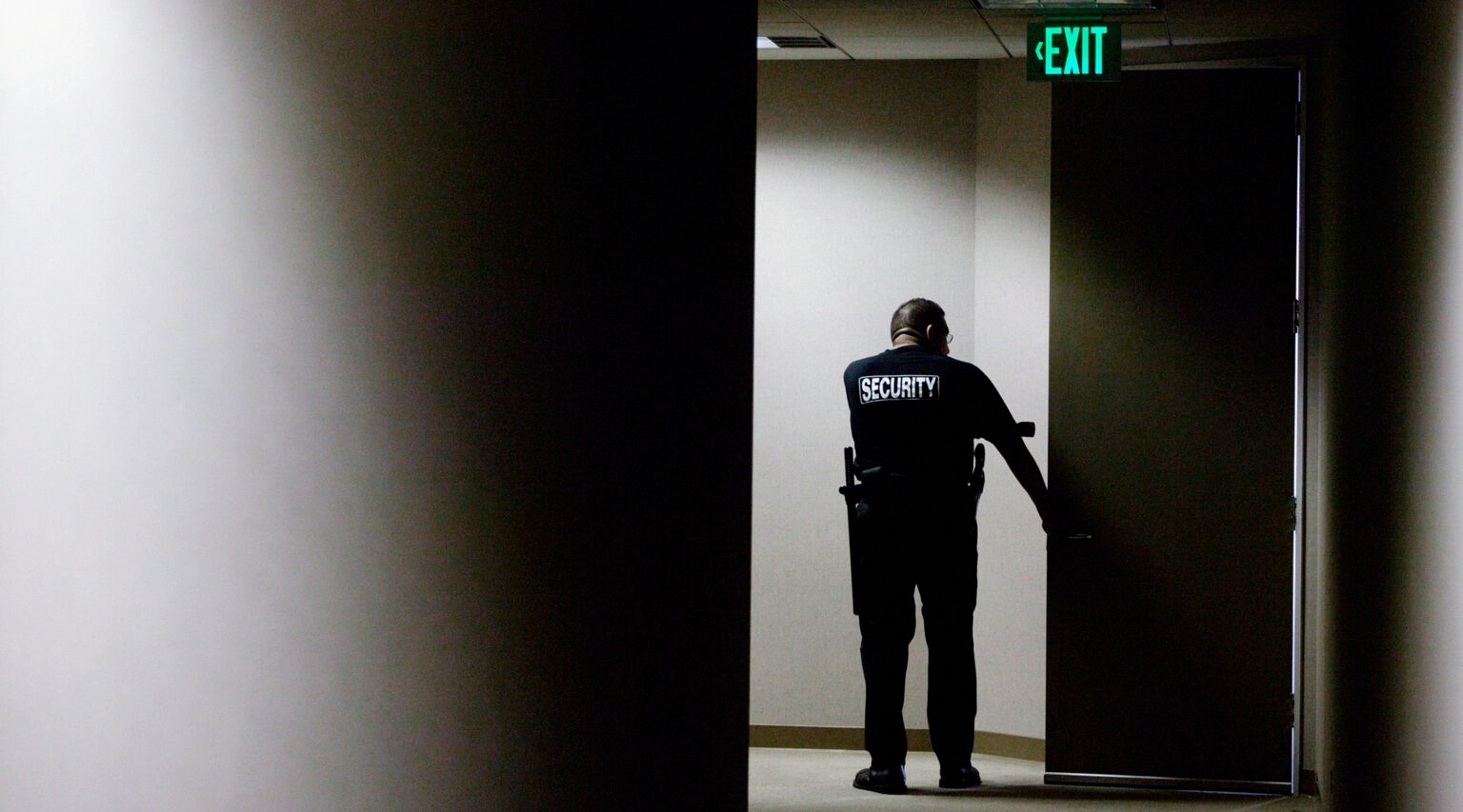 This article is part of our morning briefing. Click here to get it delivered to your inbox each weekday.
The FBI warned synagogues across New Jersey Thursday about a "credible" threat against them. "We ask at this time that you take all security precautions to protect your community and facility," the Newark office posted on Twitter at 3:06 p.m. "Stay alert."
Context: The alert comes amid broad attention to Jews and the hatred they face ignited by antisemitic comments made by rapper Kanye West last month. White supremacist hate groups, including the Goyim Defense League, have adopted West's comments as a rallying cry, ratcheting up their activity across the United States. And Elon Musk's takeover of Twitter last week spurred a Jew-hating hashtag campaign along with a surge in racist and transphobic hate speech. 
Reaction: Local synagogues sent out emails reassuring congregants that they would be bolstering security in the coming days. "May Hashem protect us all from danger and harm," wrote the rabbi and president of the Synagogue of the Suburban Torah Center in Livingston. The New York Police Department said it had stepped up its monitoring to ensure the safety of "every area that encompasses our Jewish citizens and synagogues."
Quotable: "The key is to stand up and fight it, and not back down, and make it very clear that we will not cower." – Rep. Josh Gottheimer, a Jewish Democrat from New Jersey.
The NBA's Kyrie Irving has come under fire for tweeting a link to an antisemitic film. (Getty)
A timeline of Kyrie Irving's antisemitism scandal: The seven-time NBA all-star shared a link to to a film rife with antisemitic conspiracies. That was a week ago. On Thursday afternoon, the Brooklyn Nets suspended him. In between, he danced and broke up with the ADL, took responsibility but refused to deny he is antisemitic — and then, after the suspension, finally apologized. Our sports reporter, Louis Keene, has the play-by-play. Read the story ➤
In other basketball news: Ryan Turell, the Shabbat-observant forward from Yeshiva University, will play in his first professional game tonight. Turell, who is in the NBA's minor league, will stay at a hotel within walking distance to the arena, and the team will provide him with pre-made kosher meals and a hot plate to keep his food warm. Read the story ➤

Move to make daylight saving time permanent stalls in Congress, easing worries of Orthodox Jews: When the U.S. Senate voted unanimously in March to stop this business of changing the clocks every six months, observant Jews were caught off guard. The change would have meant winter sunrises in Detroit as late as 9:16 a.m., making it hard to go to synagogue for morning prayers and get to the office on time. But thanks in part to advocacy by the Orthodox Union, the bill seems to have died. So it looks like this weekend won't be the last time we turn our clocks back an hour. Read the story ➤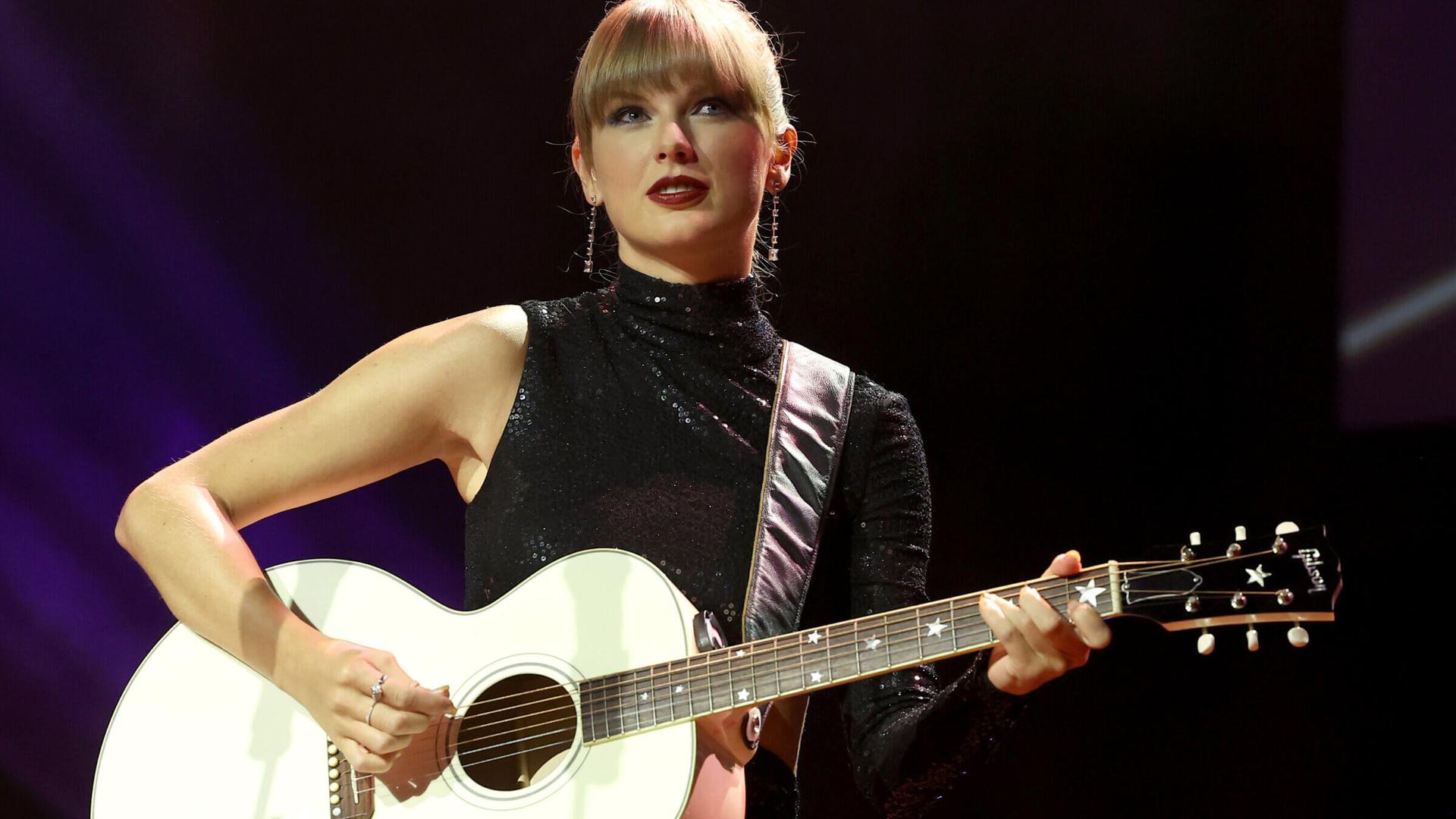 Taylor Swift just made history by taking up the top 10 spots on the hit 100. But some Jewish fans may not be able to hear those tunes lives. (Getty)
Hundreds of people have signed an online petition protesting the fact that Taylor Swift's new concert tour only includes shows on Fridays and Saturdays, making it impossible for the Shabbat-observant to attend. Read the story ➤
'Armageddon Time' gets its Jewish story right — so why does the movie feel so wrong? James Gray's new film is modeled after his own childhood as the son of Ukrainian Jews in Queens. The film is gaining accolades from critics for its handling of the interracial friendship at its center, despite the fact that its single Black character is thinly fleshed out. "This is not a nuanced depiction of Black life in America," writes our Mira Fox. "It's a bag of stereotypes, with a character so thinly developed it's impossible to see anything but his hardships." Read her review ➤
And also at the movies…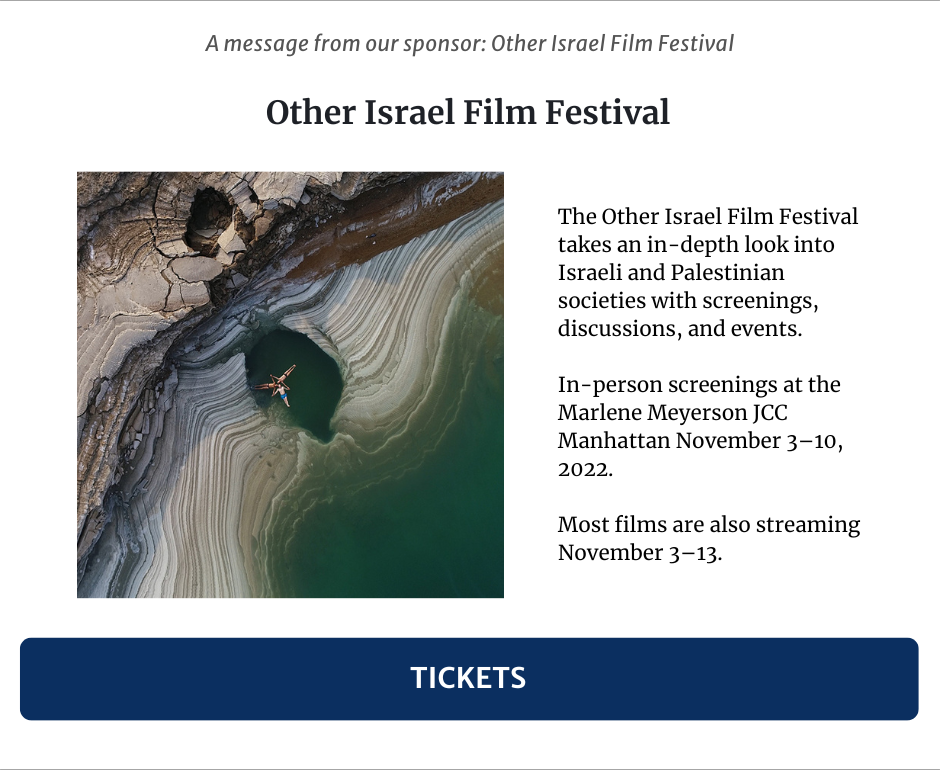 WHAT ELSE YOU NEED TO KNOW TODAY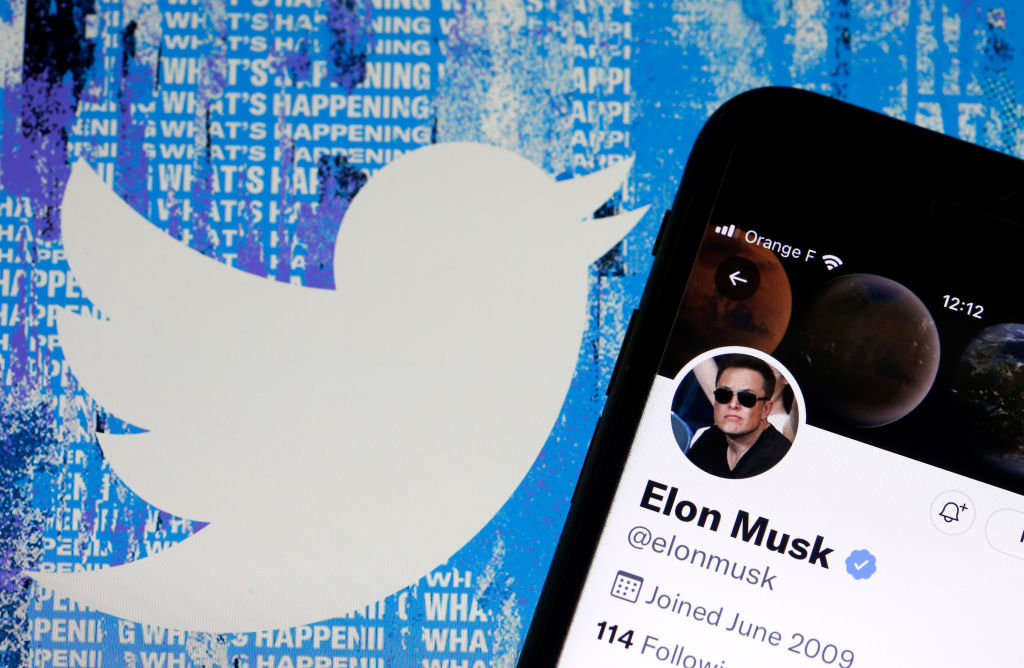 🐦  ADL CEO Jonathan Greenblatt met with Elon Musk, the new owner of Twitter, to address the spread of hate on the social media platform. "While I still have concerns, I was encouraged," Greenblatt said. "This is just the tip of the iceberg." Twitter told its 7,500 employees that on Friday it would begin mass layoffs – including on the content-moderation team. (CNBC, Washington Post)
🍞  A worker at a Brooklyn kosher bakery beloved for its black-and-white cookies was found dead inside a walk-in freezer there early Thursday morning. It appears he was accidentally locked in overnight. (JTA)
🤦  Kanye West paid a settlement to a former employee who alleged he praised Hitler and Nazis during meetings, court documents show. A new report also revealed that West praised Hitler and Nazis during an interview with TMZ, the gossip news site, and that the site's Jewish founder, Harvey Levin, cut those portions from the interview before airing it. (JTA)
🏫  An antisemitic note including several expletives and violent threats against Jews was found at the Hillel that serves both Brown University and the Rhode Island School of Design. This follows two incidents of swastikas carved into surfaces at Brown over the summer. (Brown Daily Herald)
🇮🇱  Some Americans now living in Israel said this week's election, with a strong showing for the far-right Itamar Ben-Gvir helping power Benjamin Netanyahu back to the premiership, reminded them of Donald Trump's victory in 2016. "I want for our world a less tribal, less polarized political and social environment," said one such immigrant, Ari Hoffman. "This to me felt like a doubling down of that tribalism." (JTA)
🇬🇧  Rishi Sunak, the new British prime minister, has dropped a controversial plan by his predecessor to move the country's embassy in Israel from Tel Aviv to Jerusalem. Besides the U.S., which moved its embassy in 2018, only three other United Nations member-states — Guatemala, Honduras and El Salvador — have embassies in Jerusalem. (Politico)
📺  Netflix announced that the second season of "My Unorthodox Life" will debut on Dec. 2. The series follows Julia Haart, 51, who left her religious upbringing to become a fashion mogul, and the new episodes will track the fallout from her second divorce. (People) Bonus: Watch my hour-long conversation with Haart.
Quotable ➤  "My mother made sure that I knew the commonality of what Black people and Jewish people have endured – she not only taught me about slavery but she also taught me about the Holocaust." – Filmmaker Tyler Perry, whose mom spent her career as a nursery school teacher at the New Orleans JCC.
Shiva calls ➤  Hannah Pick-Goslar, whose close friendship with Anne Frank was memorialized in what became "The Diary of a Young Girl," died at 93 … Philip Hiat, a rabbi who forged bonds with followers of other faiths, died at 95. His bridge-building efforts included a book and traveling exhibition of Jewish manuscripts from the Vatican's archives.

Long weekend reads ➤  The story behind Steven Spielberg's origin story … Israeli researchers say magnetic fields provide way to securely date biblical events … How the mountain Jews of Azerbaijan endure.
In this week's edition of our print magazine: A German Jewish immigrant founded schools to serve rural Black communities in the Jim Crow era. Now a group is hoping to honor him by lobbying for a new national park – the only to tell the story of a Jewish American. Plus: There are no Jews in the Alabama legislature, but that could change on Tuesday. And: American Jews react to the Israeli election and Black Jews react to Kanye West. Download your copy now ➤
Joseph Rotblat won the Nobel Peace Prize for his campaign to eliminate nuclear weapons. (Getty) 
On this day in history (1908): Joseph Rotblat, who helped created the atomic bomb, was born in Warsaw. Rotblat, a physicist, feared the Nazis would create their own nuclear weapons, and joined the Manhattan Project. After learning that the German nuclear experiments were a failure, Rotblat left the project for moral reasons and became one of the most prominent voices in the anti-nuclear movement, which earned him the 1995 Nobel Peace Prize. He died, in 2005, at 96.
On the Hebrew calendar, it's the 10th of Cheshvan, the birthday of Gad, the son of Jacob and Zilpah, and the founder of the seventh of the 12 tribes.
In honor of National Candy Day, discover the secret Jewish history of those kosher fruit-jelly slices.

The Rock and Roll Hall of Fame induction ceremony is Saturday. Get in the mood by perusing our feature on the 150 greatest Jewish pop songs of all time.
Israeli Prime Minister Yitzhak Rabin was assassinated on this day 27 years ago. Robert A. Cumins, an American photojournalist who had previously spent a lot of time with Rabin, hopped on the next available El Al flight – along with delegations from Jewish groups and New York's Mayor Ed Koch and Gov. George Pataki. As the funeral ended, Cumins snapped the above photo of President Bill Clinton consoling Rabin's widow, Leah.
–––
Thanks to Mira Fox, Louis Keene, Sarah Nachimson and Talya Zax for contributing to today's newsletter. You can reach the "Forwarding" team at [email protected].