Forwarding the News
Hasidic rabbi assails Trumpism rampant among Orthodox Jews
Adidas to rebrand Kanye West's designs, Alabama elects first Jew to legislature in nearly 50 years, KFC's Kristallnacht faux pas, and remembering that time 'Sesame Street' was in Yiddish.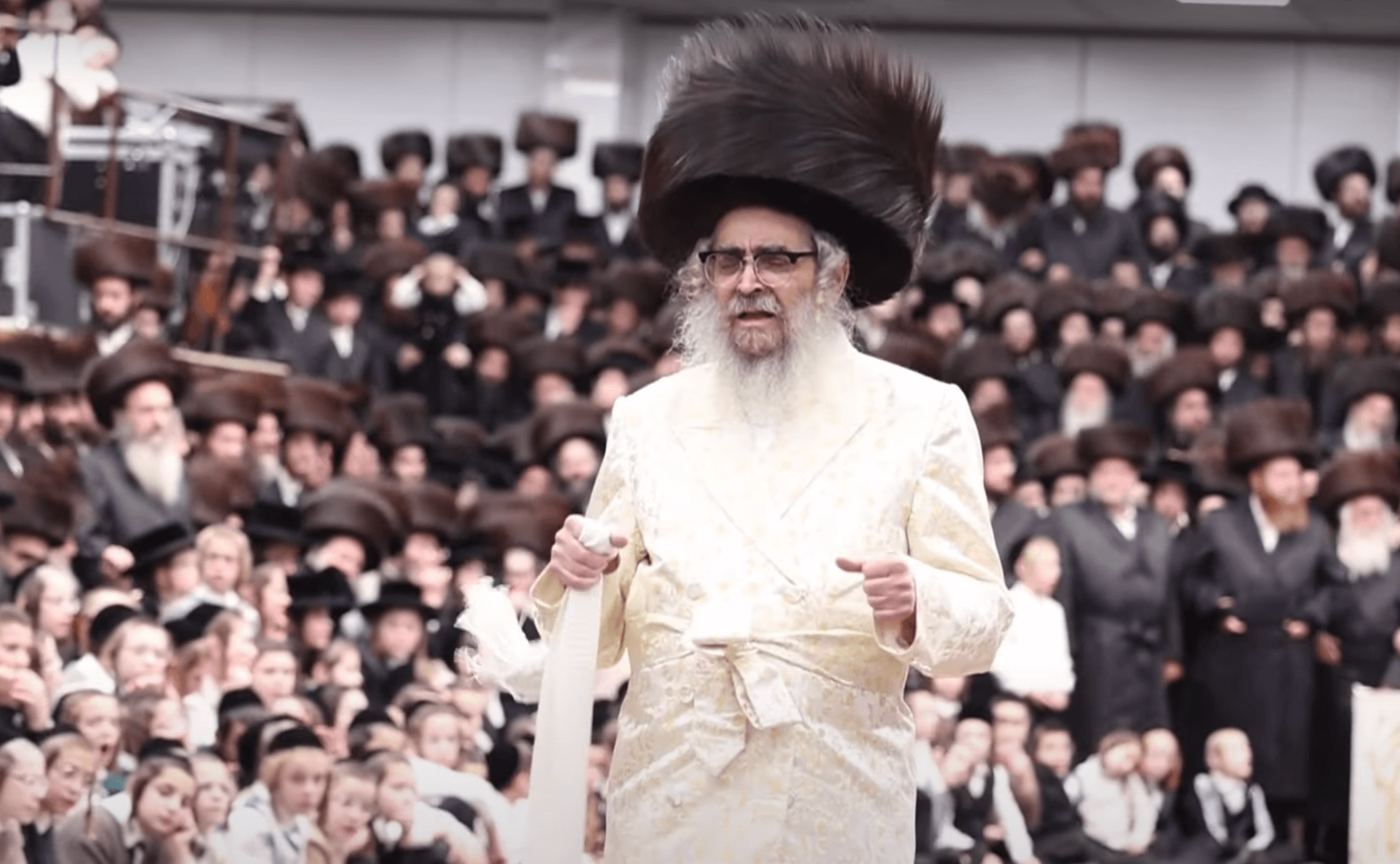 This article is part of our morning briefing. Click here to get it delivered to your inbox each weekday.
Netanyahu says deal within reach that would effectively 'end the Arab-Israeli conflict': The incoming Israeli prime minister said at an event Wednesday that it would be a "worthy goal" to normalize relations with Saudi Arabia, and that doing so — not working with Palestinian leadership — would be the key to lasting peace in the region. "The only way rejectionists can be overcome is by having a massive counterweight that would isolate them," Netanyahu said. "I believe that counterweight is going to be the Arab world." Read the story ➤
ADL will take over an investment fund to fight Israeli boycotts: The Anti-Defamation League announced this morning it is acquiring JLens, a nonprofit that offers socially-conscious investment funds for Jewish organizations. "It's time for the Jewish community to take a seat at the table," said ADL chief Jonathan Greenblatt, "to use our power as institutional investors to ensure corporations are aligned with our values, and don't fall for antisemitic pressures." Read the story ➤
Opinion | Local governments are losing the fight against antisemitism: Twice in the past five years, neo-Nazis and KKK members looking to spread hate have descended on Chevy Chase, Maryland. Joel Rubin, the vice mayor, says his colleagues on the town council turned their backs on fighting antisemitism. The council "buried its head," Rubin writes, "likely squeamish about the idea that there may be a real problem to deal with." Read his essay ➤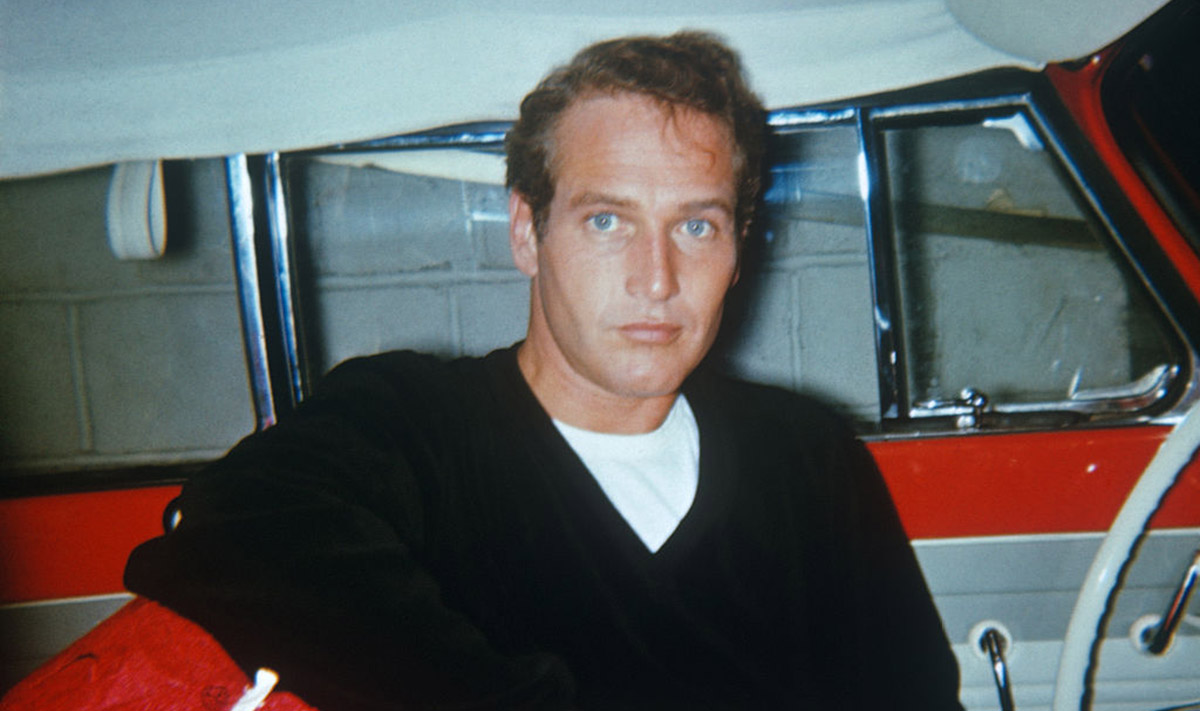 Paul Newman in the 1950s. (Getty)
How Paul Newman became the most beautiful boring man in the world: A new memoir assembled from hours of interviews reveals Newman at his most banal. But Jackson Arn says the dull nature of the book's secrets is key to what made the star with the stunning blue eyes an icon. "Beneath the surface," Arn writes, "he was exactly what he appeared to be, an average guy who just happened to be gorgeous." Read the review ➤
Why a rabbi who fights gun violence is going all in on abortion access: Tamar Manasseh is revitalizing the Jane Collective, a clandestine movement formed in pre-Roe v. Wade America to help women get access to safe abortions. "This is what I have to do," she told our Adam Kovac. "We have a world to repair and, right now, one of those cracks is the erosion of women's rights." Read the story ➤
Related: More than 100 Conservative rabbis took a break from the Rabbinical Assembly convention near St. Louis Wednesday to rally for abortion rights, along with Amy Kuo Hammerman, a board member of the National Council of Jewish Women. "Missouri's abortion ban," she said, "is against my religion."
Rabbi Aaron Teitelbaum at the wedding this month of his great-grandson. (YouTube/Achim Lenchevsky)
In case you missed it: Jacob Kornbluh, our senior political reporter, and Laura E. Adkins, our opinion editor, joined me yesterday for a conversation unpacking all the Jewish angles to the midterms. Plus, Jacob makes a bold prediction for 2024.
Next week: Join Jacob, Yohanan Plesner of the Israel Democracy Institute and our editor-in-chief, Jodi Rudoren, to debrief about the recent Israeli election and what to expect from Benjamin Netanyahu's return to power. Register here for the free virtual event ➤
WHAT ELSE YOU NEED TO KNOW TODAY
Adidas said it would rebrand Kanye West's popular Yeezy shoes. (Getty)
👟  After breaking ties with Kanye West over his antisemitism, Adidas announced it would start selling shoes based on the rapper's designs, known as Yeezys, without his approval or involvement. The company said its breakup with West, whose legal name is Ye, could cost it $247 million in lost revenue this year. (Wall Street Journal, Business Insider) 
🎵  And speaking of Ye, the University of Texas student government voted unanimously to ban his music at school sporting events. Now it's up to the university administration. (Daily Texan)
🍗  The German branch of KFC apologized after sending this alert to customers. "It's memorial day for Kristallnacht! Treat yourself with more tender cheese on your crispy chicken." The tone-deaf text came on the anniversary of the historic pogrom that preceded the Holocaust; the company blamed it on "a bug in our system." (JTA)
🎩  A Virginia prison's restrictions on head coverings violated the religious beliefs of an incarcerated man, a U.S. Court of Appeals ruled this week. The prisoner said in his complaint that he has long followed a "multi-denominational" belief system that "incorporates practices from the Jewish, Catholic, Buddhist, and Islamic traditions," including wearing a Muslim cap known as a kufi. The prison had required him to remove the cap in the dining hall and other areas when not engaged in an "approved religious activity." (Washington Post)
💣  Police found no evidence of a bomb after a threat forced everyone to evacuate the JCC of Middlesex County in Edison, New Jersey. The emailed threat, apparently sent Tuesday but not seen by the JCC until around 1 p.m. Wednesday, followed an FBI warning last week of a "credible threat" against New Jersey synagogues that the authorities said had been neutralized. (Patch)
💸  A federal judge ordered the publisher of The Daily Stormer, a neo-Nazi website, to pay $14 million to a Jewish real-estate agent he'd instructed readers to troll. That was in 2019. The publisher has ignored the judgment and, on Wednesday, a judge ordered his arrest. (AP)
🎤  Some writers at "Saturday Night Live" are reportedly sitting out this weekend's show to boycott the host, comedian Dave Chapelle, who has a history of making transphobic, homophobic and antisemitic jokes. (Page Six)
📹  An Australian mom who has 3.1 million followers on TikTok apologized for making offensive comments about Hasidic Jews while on a trip to New York City. "Should I have done more research on the place I was visiting?" she asked in her mea culpa. "Absolutely, and I'm sorry I didn't." (New York Post)

Shiva call ➤  Paul Morantz, a lawyer who crusaded against abusive psychotherapists, self-help gurus and cults — including one that nearly killed him with a rattlesnake — died at 77. Morantz rooted his activism to childhood outrage at the Passover seder. Upon learning of the 10th plague, the killing of the Egyptians' first-born sons, Morantz said he grabbed a baseball bat. "I'm going outside to hide," Morantz wrote in his memoir, "and when the Angel of Death comes for his wine and matzo I'm going to bash him so he won't ever harm a child again."
Was this newsletter forwarded to you or are you reading it on our website?
Receive it in your inbox each morning by clicking the blue button below.
On this day in history (1969): "Sesame Street" premiered! The beloved children's series has always had a strong Jewish flavor — Mr. Hooper speaks Yiddish in the 1974 video above — perhaps because of its setting in New York City. As Forwarding's backup host Talya Zax wrote on the show's 50th anniversary in 2019, that spirit manifests in even the most absurd "Sesame Street" moments, as when Oscar the Grouch holds up a prized piece of discarded newspaper used to wrap fish while singing "I Love Trash." That newspaper's "history is specific and telling," Talya wrote, "a callback to a classic image of immigrant New York, a time when tightly-packed Lower East Side vendors would tie up the fresh catch in the day's Herald, or Evening Post, or Forward."

Last year on this day, People magazine named a middle-aged Jewish dad the sexiest man alive.
"The Calling," a drama about a Jewish NYPD detective, debuts today on Peacock. Our PJ Grisar spoke to series lead Jeff Wilbusch (Moishe from "Unorthodox") about how his life lines up with the character of Avraham Avraham (yes, that's the detective character's name) and what it was like to interrogate a man dressed as a hotdog. Read the interview and PJ's review ➤
–––
Thanks to PJ Grisar, Lauren Markoe and Talya Zax for contributing to today's newsletter. You can reach the "Forwarding" team at [email protected].