Forwarding the News
What do Jared and Ivanka think of Trump's dinner with antisemites?
It's a jam-packed edition to kick off December with stories about Benjamin Netanyahu, Mila Kunis, Bono, Kanye West, Amazon, Netflix, Arthur Conan Doyle and the rabbi from 'Torch Song Trilogy.'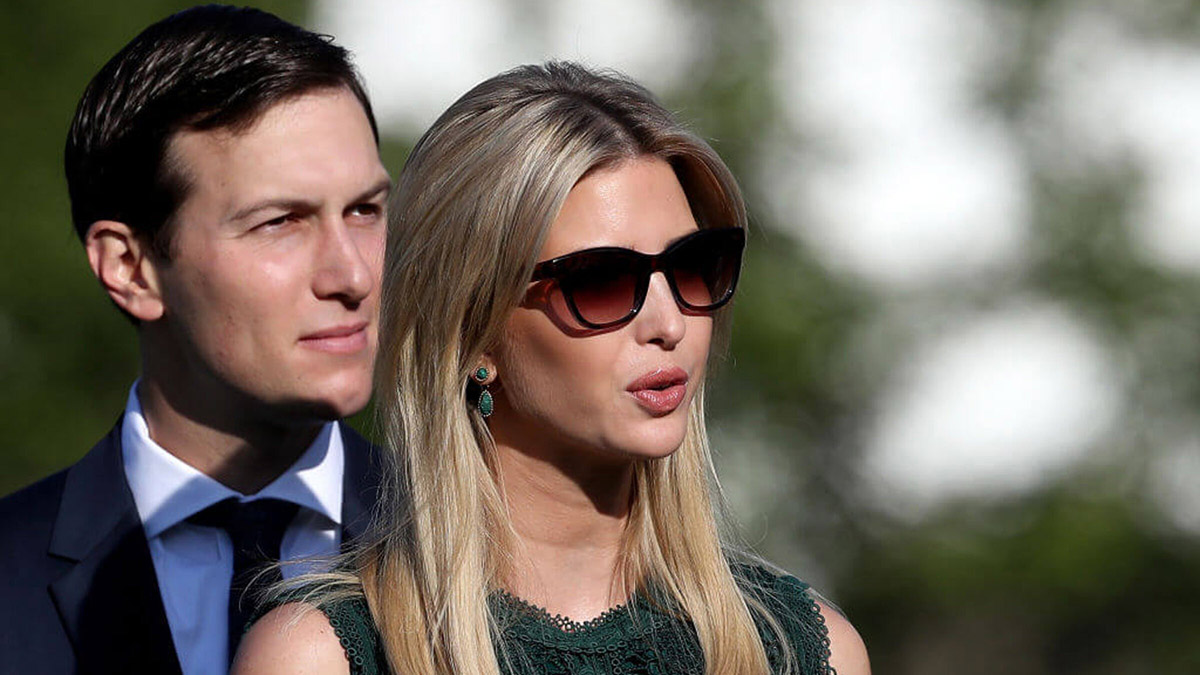 This article is part of our morning briefing. Click here to get it delivered to your inbox each weekday.
Opinion | When will Ivanka and Jared say 'How dare you?' With two notable exceptions, most of former President Donald Trump's prominent Jewish allies have publicly criticized him for dining with the antisemitic rapper Kanye West and Holocaust denier Nick Fuentes. Those two exceptions are the president's own Jewish daughter and son-in-law, Ivanka Trump and Jared Kushner. Our columnist Rob Eshman suggests Ivanka take a cue from Christian Walker, the son of the Republican Senate hopeful from Gerogia, Herschel Walker. Christian denounced his dad, who opposes abortion, after a woman said he had paid for her to have the procedure rather than carry his child. "Some lies are too much to bear," Rob writes, "some actions too dangerous to ignore." Read his essay ➤
Plus: New details about the dinner. Milo Yiannopoulos, the far-right provocateur who is acting as West's campaign manager for a 2024 presidential run, said he arranged it "just to make Trump's life miserable," knowing that news of the controversial guest list would leak.
And: Trump once again conflated American Jewry with Israel. When asked by Fox News about his dinner with antisemites, Trump replied, "I'm the best friend and president to Israel. I gave them the embassy in Jerusalem."

'This Israel is not going to be governed by Talmudic law:' Benjamin Netanyahu, Israel's former and future prime minister-designate, sought Wednesday to calm concern about the right-wing extremists in his incoming senior cabinet and their opposition to rights for Palestinians and LGBTQ people. "We don't adopt the prohibition of rights to people who deserve it under Israeli law," Netanyahu said. Read the story ➤
Bono in 2018 at a performance in California. (Getty)
Bono embraces the Jewish roots of his Christian faith: The U2 frontman, who is set to be honored this weekend at the Kennedy Center, reveals in a new memoir, "Surrender," how the band emerged from a Christian cult called the Shalom Fellowship. As the name suggests, the group — and Bono — are interested in the Jewish origins of the Gospels. The book is studded with references to the Torah and even inspiration from the tradition of shmita, the sabbatical year in which fields are meant to lie fallow. "Bono displays a familiarity and ease with those roots and scriptures," Seth Rogovoy says in a review, "such that his references are as often to Moses, the Prophets, and biblical figures as they are to Jesus and his disciples." Read his review ➤
7 lessons from an exhibit about Jewish culinary culture: A trip to "I'll Have What She's Having: The Jewish Deli" revealed more than the history of pastrami. For example, the delicatessen was a place of refuge for Holocaust survivors. Our food reporter Liza Schoenfein offers a helpful tip for those attending the New York exhibit: Don't go on an empty stomach. Read the story ➤
But wait, there's more…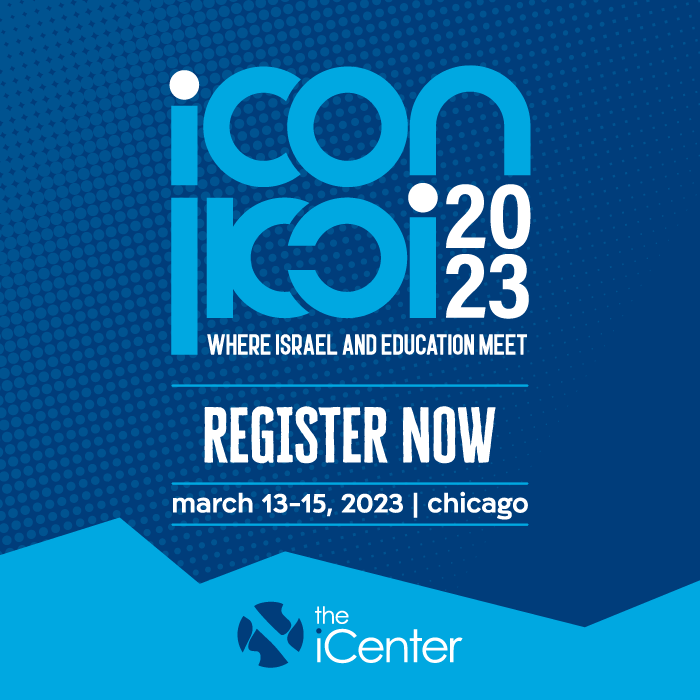 Forwarding the News is now also available on our website. Click on the blue button below to share it on social media or send to friends.
WHAT ELSE YOU NEED TO KNOW TODAY
Clockwise from top right: A scene from the Netflix film Farha; the banker in a cancelled SoFi commercial; and Mila Kunis. (TaleBox/Screenshot/Getty)
😲  The Department of Homeland Security raised concerns on Wednesday about potential threats to the Jewish, LGBTQ and migrant communities from violent extremists inside the United States. Asked about the recent antisemitic outbursts from Kanye West, a department official said any high-profile official or celebrity trafficking in conspiracy theories only serves to ignite violence among extremists. (NBC News)
😞  Shterna Sara Federman, the newborn daughter of Chabad emissaries in the Virgin Islands, died from a drowning accident Tuesday. Her mother, Henya Federman, who tried saving her, is on life support and has been transferred to a hospital in Miami. (ColLive)
🎞️  A Jordanian film that shows Israeli soldiers executing a Palestinian family during the 1947-8 war will be available on Netflix beginning today. Israeli officials condemned the movie for "creating a false narrative," and some Israelis are canceling their Netflix subscriptions in protest. (Haaretz, Guardian, i24)
🧬  Human remains from a medieval Jewish cemetery in Erfurt, Germany, have given researchers their largest-ever samples of ancient Jewish DNA to study. Jewish law forbids the removal of bones from a burial site, but these skeletons had already been taken to a research facility after they were disturbed by construction on the site. (JTA)
🇺🇦  Remember earlier this year when Mila Kunis was raising money to help war refugees from her native Ukraine? Turns out she raised more than $37 million. "We can't become desensitized," said Kunis, who contributed $3 million herself. "Helping — not even asking, just doing — should be our standard norm." (People)
⚖️  And speaking of actors from That 70's Show … A judge declared a mistrial Wednesday after jurors deadlocked in the rape trial of Danny Masterson, who was accused by three women who were, like him, members of the Church of Scientology. The women said they were initially reluctant to come forward for fear of becoming "an enemy of the church." (AP)
💰  SoFi, a student-loan refinancing company, pulled an ad after criticism that it featured an antisemitic stereotype – a dishonest Jewish banker. The bank also received complaints about the ad featuring an interracial couple. (JTA)
💸   Tel Aviv was dethroned as the world's most expensive city, according to new rankings released Wednesday. New York and Singapore tied for the top spot; Tel Aviv is now third. (CNN)
🍞  After social separation due to the pandemic and a recent surge in antisemitism, The New York Times says more young people — Jewish and not — are celebrating Shabbat dinner. "It definitely felt more special than a regular dinner," said one non-Jewish student. "Someone made homemade challah bread that I am still thinking about." (New York Times)

Shiva calls ➤  Rabbi Elliott Spar, who offered blessings to humans, pets and even to Cabbage Patch dolls, died at 87. Spar also played the rabbi in the 1988 film Torch Song Trilogy, and was rabbi emeritus of Long Island's Temple Beth Sholom … Aline Kominsky-Crumb, who along with her husband Robert Crumb was a pioneer of underground comics, died at 74. "He's the straight man, I'm the pratfall," she told us in 2017 by way of explaining the couple's longtime collaborations.
Sir Arthur Conan Doyle, right, helped free Oscar Slater, a Jewish prisoner who was wrongly convicted. (Wikimedia)
On this day in history (1887): The famous fictional detective Sherlock Holmes debuted in Sir Arthur Conan Doyle's novel A Study in Scarlet. Conan Doyle also helped free the German-Jewish immigrant Oscar Slater, who was imprisoned in Scotland in 1908 for a murder he did not commit, and served nearly 20 years. Since there were antisemitic elements behind Slater's conviction, he was dubbed the "Scottish Dreyfus." In 1912, Slater's lawyer turned to Conan Doyle for help. The creator of the detective duo Holmes & Watson dedicated much of his time to researching and writing about the case, and Slater was exonerated and released in 1928.
Last year on this day, we reported that Germany cut a reparations check to a Holocaust survivor, then demanded the money back.
In honor of National Pie Day, check out this 1947 Yiddish ad for canned evaporated milk that came complete with a recipe for coconut pumpkin chiffon pie.

Two weeks from tonight: Join our Yiddish editor, Rukhl Schaechter, for a conversation with comedian Rabbi Barry Schechter (no relation, different spelling). Imagine The Tonight Show – but in the mameloshn. Register here ➤
(Gilad Stern / Israel Antiquities Authority)
Beetle Jews: A 3,000-year-old scarab was discovered during a school field trip to Azor, southeast of Tel Aviv, the Israel Antiquities Authority announced Wednesday. 
"We were wandering around when I saw something that looked like a small toy on the ground," said Gilad Stern, who was leading the tour. "An inner voice said to me: 'Pick it up and turn it over.' I was astonished: it was a scarab with a clearly incised scene, the dream of every amateur archaeologist." 

Read more about the discovery from our partners at Haaretz and sign up here to get their free daily newsletter delivered to your inbox.
–––
Thanks to Stewart Ain, PJ Grisar, Lauren Markoe, Sarah Nachimson and Talya Zax for contributing to today's newsletter. You can reach the "Forwarding" team at [email protected].