Forwarding the News
Jewish vote helps edge Warnock to reelection
White House antisemitism event today, Arab fans harass Israeli reporters at World Cup, nurse sues for religious discrimination, & artificial intelligence can now write both Torah and Hallmark Hanukkah films.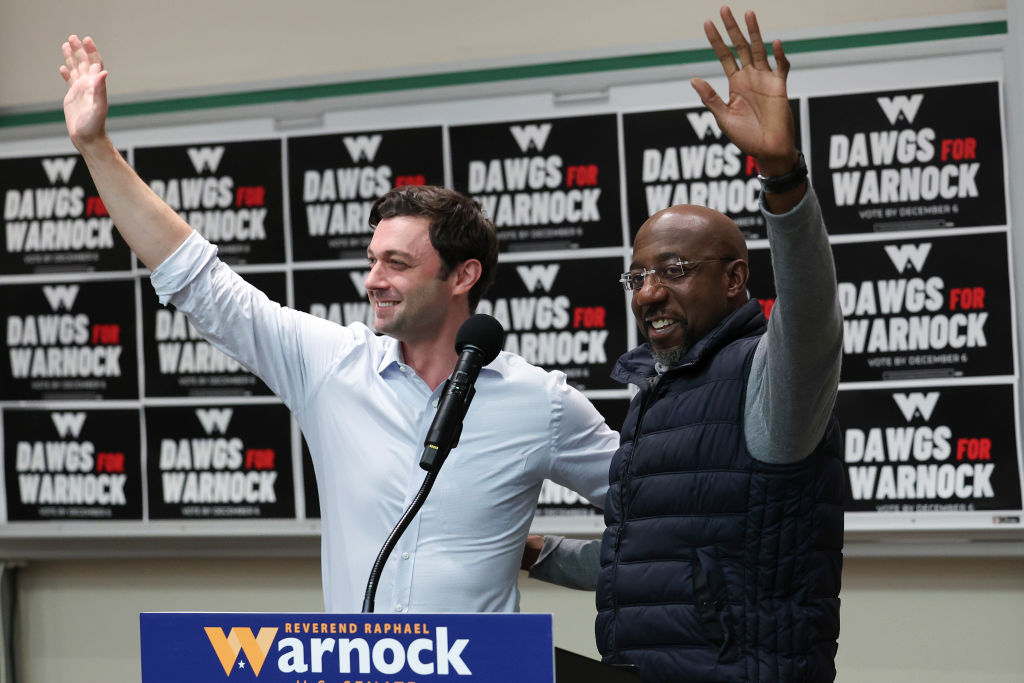 This article is part of our morning briefing. Click here to get it delivered to your inbox each weekday.
Raphael Warnock, buoyed by Jewish vote, defeats Herschel Walker in Georgia Senate runoff
Senator Warnock won reelection in a race where the local Jewish population proved consequential, report our partners at Haaretz, citing higher turnout among Jews than their Peach State neighbors.
By the numbers: Both candidates and national Jewish organizations invested significant resources into corralling Georgia's Jewish voters, with Democrats trying to extend the Black-Jewish alliance that helped propel Warnock and fellow Democrat Sen. Jon Ossoff to victory in 2020. Of the state's 100,000 registered Jewish voters, 36,000 identify as Democrats and 50,000 as independents.  
The Trump factor: Walker continued to embrace former President Donald Trump, who lost Georgia in 2020, despite his recent dinner with avowed antisemites Kanye West and Nick Fuentes. West posted an endorsement of Walker Tuesday to his 18.4 million followers on Instagram.
Historic alliance: Walker, whose first name stems from a Yiddish word, was also criticized early in the campaign cycle for circulating a fundraising email tying Warnock to billionaire George Soros – a frequent target of antisemitic tropes by Republicans. Meanwhile Warnock, who has retained his title as senior pastor of Martin Luther King Jr.'s Ebenezer Baptist Church, spoke often — including in his victory speech late last night — of how he and Ossoff made history by becoming Georgia's first Black and first Jewish senators.
Sign up here to get Haaretz's free Daily Brief newsletter delivered to your inbox.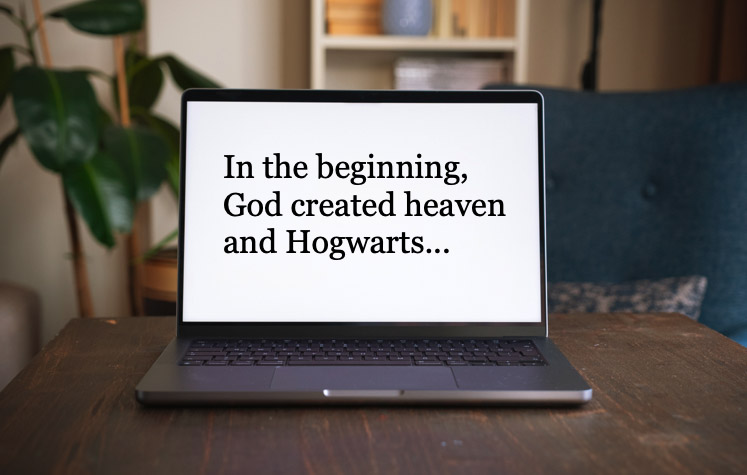 Computers can write Torah now — should we be excited or terrified? Type in a single sentence like "Harry Potter stood up, tapped the bimah with his wand, and began to say kaddish for Sirius Black" into newly available artificial intelligence software, and you'll get back an entire story about everyone's favorite boy wizard. "In the time since I gained access to the current cutting-edge text-completion engine," writes David Zvi Kalman, "I have seen it compose bar mitzvah speeches, Yehuda Amichai poems, proverbs, midrash, mystical texts, and even — sometimes — a little bit of Talmud." Read the story ➤
Related: Hallmark holiday movies are famously formulaic. So, inspired by this year's Jewish ones, Menorah in the Middle and Hanukkah on Rye, we asked the A.I. bot to write us a few treatments for the small screen, featuring time-traveling Maccabees, mixed marriages, mailmen and more. Check out the results. 
Opinion | Qatar is harassing Israeli journalists at the World Cup. A Palestinian reporter empathizes: You might have heard that the Abraham Accords had mellowed relations between Israel and the Arab world. But at the World Cup, Israeli journalists have been harassed, insulted and ignored by some Arab fans. Bassem Eid, a Palestinian activist and writer, compares this with his own experience being detained by the Palestinian Authority for criticizing their policies. In tolerating such behavior, Eid writes, "Qatar undermines both freedom of expression and the chances for regional peace." Read his essay ➤

And one more: A reader asked our Bintel Brief advice column for guidance regarding her retired mother, whom she fears is depressed. She's considering moving home to help, which Bintel says is a very bad idea.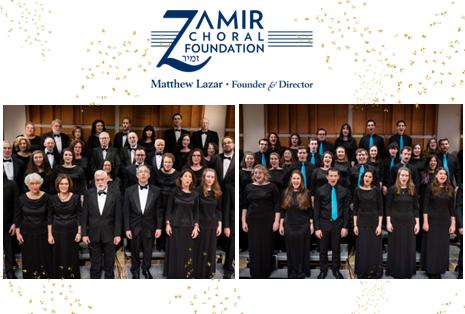 Conductor: Matthew Lazar
When: Sunday, December 18, 7:30 p.m. (The First Night of Hanukkah)
Where: Merkin Hall at Kaufman
Music Center
129 West 67th Street, Manhattan
For Tickets: kaufmanmusiccenter.org
Or Call the Box Office at:
212-501-3330
WHAT ELSE YOU NEED TO KNOW TODAY
Sen. Jacky Rosen of Nevada is leading a bipartisan effort to combat antisemitism. (Getty) 
✡️  A bipartisan group of 125 lawmakers led by Sen. Jacky Rosen, a Democrat from Nevada and former synagogue president, is calling on President Biden to develop a unified national strategy to combat antisemitism. The call comes as Second Gentleman Doug Emhoff hosts a roundtable on rising antisemitism today at the White House. (JTA)
🔫  A visibly Orthodox man in Brooklyn's Flatbush neighborhood was shot by a BB gun. He was not seriously injured, but the attack followed one on Sunday in which a yarmulke-wearing father and son were shot by a BB gun outside a Staten Island kosher supermarket. An arrest was made in the Staten Island case on Tuesday. (Hamodia)
🤝  When a follower of Louis Farrakhan ran for city council in St. Petersburg, Florida, the Jewish community tried – and failed – to stop him from winning. Now the local Holocaust museum is using his appointment as a way to build interfaith dialogue. (JTA)
🤔  Virginia's commission on combating antisemitism, created by Gov. Glenn Youngkin on his first day in office in January, documented a rise in antisemitism in the state and offered 21 recommendations – including doubling down on Holocaust education. During Youngkin's own campaign last year, we reported that Jewish Democratic groups accused him of shrugging off antisemitic tropes and stereotypes used by his fellow Republicans. (Virginia Public Media, Forward)
💉  A Nevada nurse who practices paganism is suing the hospital that fired her after it rejected her request for a religious exemption to its COVID-19 vaccination requirement. (Las Vegas Review-Journal)
📸  A Holocaust survivor got a call from a software engineer at Google. He had found WWII-era photos of her family, thanks to a website he created that uses artificial intelligence to identify people in historical pictures. Yad Vashem and the U.S. Holocaust Museum have opened their archives of 500,000 images to the project. (Washington Post)
Shiva call ➤  Pete Sokolow, a jazz pianist and bandleader with klezmer roots in the Catskills and a mainstay on Yiddish radio, died at 82.

What else we're reading ➤  Antisemitic celebrities stoke fears of normalizing hate … U.S. Jews fear collision with expected Israeli government … Meet the 20-year-old Jewish baker on Food Network's Christmas Cookie Challenge.
On this day in history (1842): The New York Philharmonic Orchestra performed its first concert. One of the oldest orchestras in America, the Philharmonic reached its height of fame under the direction of Leonard Bernstein, who made his historic debut there in 1943 and was its music director for 11 years. 
On the Hebrew calendar, it's the 13th of Kislev, when the Babylonian Talmud was completed in 475 CE.
Tonight at 7 p.m. ET: Join me and my colleague Laura E. Adkins on Zoom as we chat with Julia Haart and her son, Shlomo, the stars of Netflix's My Unorthodox Life. Bring your questions about the new season and find out what's happening behind the scenes. Register here ➤

Sunday, Dec. 11, at 5 p.m. ET: Laura will also be moderating a discussion on how the recent Israeli elections sent shockwaves through the Jewish state's relationships across the diaspora, as part of the Z3 conference in Palo Alto. Can't make it to California? No problem. Register here to attend virtually ➤
The Disney film Aladdin turned 30 last month. Many people think the voice singing the opening number, "Arabian Nights," is that of the comedian Robin Williams, who plays the genie in the film. It isn't. It's actually the beloved Yiddish theater star Bruce Adler. Learn more about Adler's career ➤
–––
Thanks to Lauren Markoe, Sarah Nachimson, Rukhl Schaechter and Talya Zax for contributing to today's newsletter. You can reach the "Forwarding" team at [email protected].