Forwarding the News
The inside story of a new campaign to fight antisemitism and the billionaire behind it
NYC warns Yeshiva University funding at risk if it doesn't recognize LGBTQ student club, scientists study kosher vs. non-kosher beef, and how an actress rescued Jewish inventors from the Nazis.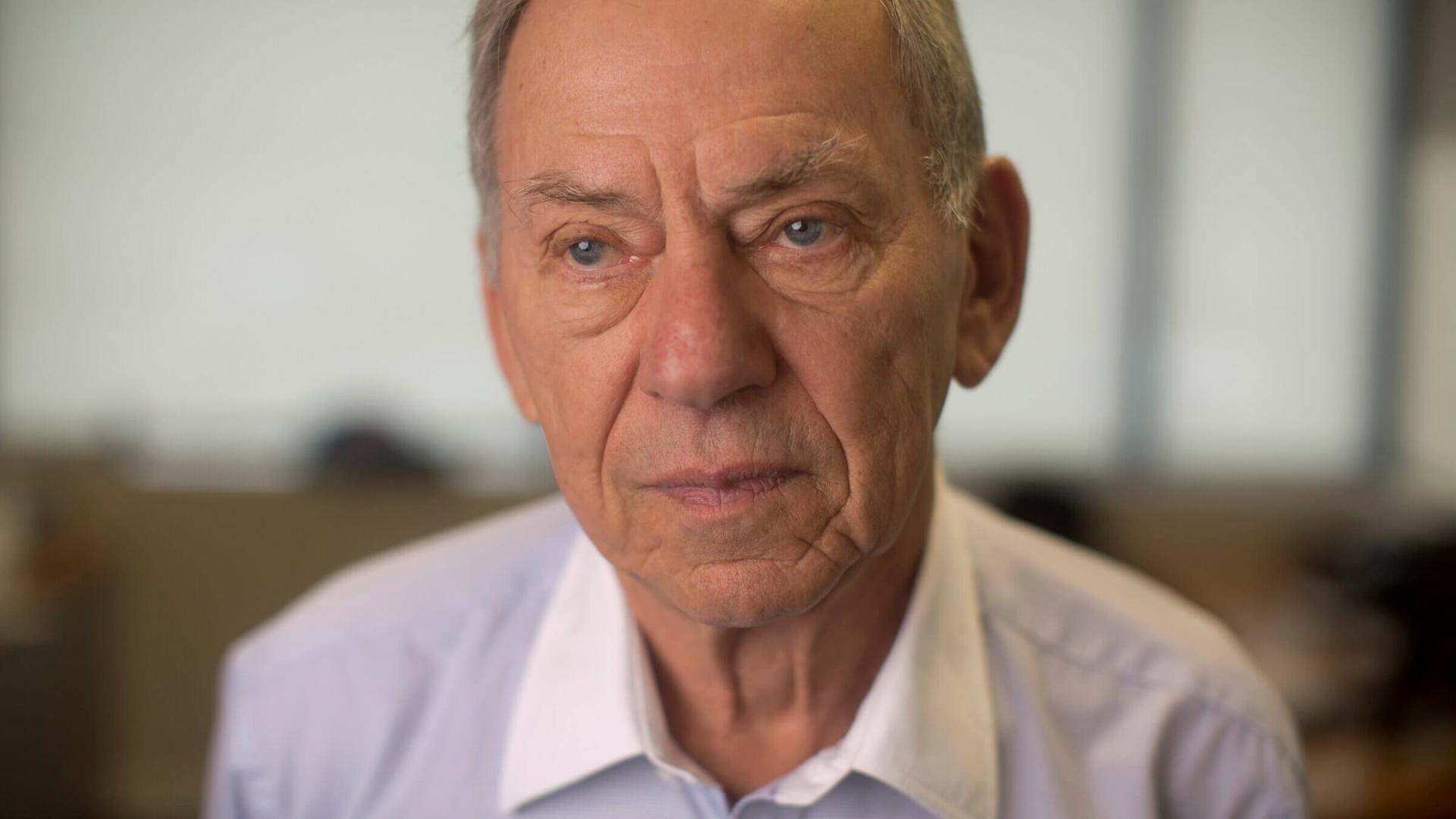 This article is part of our morning briefing. Click here to get it delivered to your inbox each weekday.
Behind the TV ads against antisemitism, a fortune started under apartheid
In a break from fast food jingles and car insurance pitches, the narrator of Shine A Light's 30-second commercial during Saturday Night Live had a stark warning for viewers: "There is one form of hatred on the rise in the U.S. often passed off as legitimate discourse or just ignored: Antisemitism."
Our investigative reporter, Arno Rosenfeld, looked into the ad campaign and found that it's backed by an unprecedented coalition of groups that often disagree over strategy and policy, including every major Jewish denomination. He also examined the life of Natie Kirsh, the South African billionaire whose family launched Shine A Light, and what it can tell us about how the campaign deals with antisemitism and Israel.

Background: The TV commercial, which first aired in November, is part of Shine A Light's broader campaign of advertising, public events and corporate partnership. Mayors from Los Angeles to Miami Beach have attended the group's events, and Fortune 500 companies have worked with it on employee trainings.
Shine A Light has drawn endorsements from powerful politicians, including Los Angeles Mayor Karen Bass, seen here at a December event. (Hilda Solis)
Antisemitism vs. anti-Zionism: Moved by the fallout of the May 2021 escalation in violence across Israel and the Gaza Strip, Shine A Light defines some popular forms of Israel criticism as antisemitism. Several larger progressive Jewish groups are notably absent from the coalition, underscoring the challenge of pitching a big tent at a time when the Jewish community has been divided over how to defend itself.
Billionaire backer: Shine A Light was the brainchild of the Kirsh family whose 92-year-old patriarch, Natie, is the 300th richest man in the world, worth an estimated $7.6 billion. Kirsh made his first millions in apartheid South Africa, taking advantage of government incentives meant to uphold the system of white rule and working to dodge international sanctions even as he occasionally needled the government with criticism.
Life mirrors advocacy: Kirsh bonded with Israel at a young age and has long had an ambivalence toward leftists in his native South Africa. He was recently savaged by left-wing criticism tinged with antisemitic tropes. It's somewhat parallel to how the Jewish establishment — working closely with wealthy philanthropists like Kirsh — has approached antisemitism in recent years: with an eye toward protecting the connection between Jews and Israel, and wariness about whether the left can really be trusted.
Adam McKinney is the incoming leader of the Pittsburgh Ballet Theatre. (Timothy Brestowski)
For this Black, Jewish choreographer, dance is a 'spiritual experience': Adam McKinney, who attended Orthodox schools in Milwaukee, is the new artistic director of the Pittsburgh Ballet Theatre. "A question that I often ask is 'What can dance do other than entertainment?'" he said. "Not only does dance have the capacity to heal, but, for me, dance has the capacity to fill in the blanks of history." In that vein, he'll oversee the premiere of a ballet about Florence Waren, a Jewish dancer who worked with the French Resistance during World War II. Read the story ➤
And speaking of France and the war, The Sorrow and the Pity, a 4.5-hour epic that debuted in 1972, has been restored and is playing at the Film Forum in Manhattan. Our PJ Grisar says this opus by Marcel Ophüls changed the way documentaries were made and the way the Nazi occupation of France was remembered. The film "is not just about the moral compromise and underdog heroics," Grisar writes, "it is just as much about how filmmaking can be wielded to exhume a buried truth, or, more often, to distort reality to evil ends." Read the story ➤
But wait, there's more…
In just about every decade since it premiered in the 1950's, The Diary of Anne Frank has been one of the most-performed plays in middle schools, high schools, communities and regional theaters. In "A Multitude of Annes," the final episode in our Playing Anne Frank podcast, host Adam Langer talks to four young actors who played the role last year in Duluth, Minnesota; Tacoma, Washington; Groton, Massachusetts; and Waynesville, North Carolina; about what playing Anne meant to them — and what they think it might mean in the future. Subscribe to the series wherever you get your podcasts or listen here ➤
Spread the word! Invite someone
to sign up for this newsletter.👇
WHAT ELSE YOU NEED TO KNOW TODAY
Elan Ganeles, an American-Israeli, was killed Monday in a shooting. (Courtesy Consulate General of Israel in New York)
🇮🇱 Elan Ganeles, a recent college graduate from Connecticut who was visiting Israel for a wedding, was shot dead Monday on a road in the occupied West Bank. Ganeles, who grew up Orthodox in West Hartford, served in the Israel Defense Forces before returning to the U.S. for college. The IDF said he was killed by assailants who shot at several vehicles on a road near the Dead Sea. The attack followed a weekend of violence in which a Palestinian gunman killed two Israelis traveling through the northern West Bank Palestinian town of Huwara and Israeli settlers torched the town, burning houses and cars and killing at least one Palestinian. (JTA, Haaretz, Times of Israel)
🏳️‍🌈 New York City's Comptroller warned Yeshiva University Monday that its public funding could be at risk if the school does not reverse its refusal to recognize an LGBTQ student club. (Twitter)
☀️ Deadly heat waves in Israel and the Eastern Mediterranean region will increase more than 600%, according to a new study from scientists at Hebrew University. They predicted that heat-related deaths would increase 11-fold. (Haaretz)
📅 The leaders of Maryland's legislature said Monday the state should change its 2024 primary election date to avoid a conflict with Passover. The balloting is currently set for April 23, the first day of the holiday; the leaders said they'd work with the Board of Elections "to find a more appropriate date." (AP)
📸 A forthcoming book tells the real-life story of how the German camera company, Leica, rescued Jews during the Holocaust by having them pose as employees, in a rescue effort dubbed the Leica Freedom Train. The Light Behind Us by Sandra Lüpkes is due out in May. (The Optionist)
🎶 The Backstreet Boys announced a May concert in Israel. And, yes, it will start after sundown on a Saturday night, so Shabbat-observant fans can attend. (Times of Israel)
Shiva call ➤ Robert Hébras, who devoted his life to telling the story of the 1944 Nazi massacre in France that he survived by shielding himself under dead bodies, died at 97.

What else we're reading ➤ How the Nazis invented Fanta … Meet the real-life sister act behind the two new '90s Jewish American Girl dolls … Marc Maron's new HBO comedy special is profoundly Jewish.
Actress Gloria Swanson at her home in New York City in 1960. (Getty)
On this day in history (1951): Gloria Swanson won the Golden Globe for best actress for her role in Sunset Boulevard. The film marked a comeback for the actress, who had struggled to transition from silent films to motion pictures. But for a few Jewish scientists from Europe, the lull in Swanson's career proved fortuitous: In 1938, she moved to New York and founded Multiprises, a company that helped inventors escape antisemitism in Europe and continue their work in the United States.
Last year on this day, we were kvelling over a story about Saturday Night Live parodying Fiddler – and a famous Hasidic-run camera store.
On the Hebrew calendar, it's the 7th of Adar, the date of both Moses' birth and death.

In honor of National Pancake Day, check out the – you guessed it – secret Jewish history of pancakes.
The Klezmer Project debuted last week at the Berlin International Film Festival. The documentary follows Leandro, an Argentinian who makes a living from filming Jewish weddings. At one, he falls in love with Paloma, the clarinetist of the Klezmer band. To seduce her, Leandro pretends to be shooting a documentary about Yiddish folk music. His fake film project takes him on a journey throughout Eastern Europe in search of the last remaining Klezmer melodies. Watch the trailer above.
—
Thanks to PJ Grisar, Louis Keene, Adam Langer, Tani Levitt, Arno Rosenfeld and Talya Zax for contributing to today's newsletter. You can reach the "Forwarding" team at [email protected].