Forwarding the News
For Opening Day, all the Jewish baseball players to watch + remembering the 'Designated Hebrew'
Lawmakers ask Biden to investigate how Israel spends U.S. military aid, chatbot answers Passover questions, census may add a 'Middle East' category, and director makes 'Jewish Lord of the Rings.'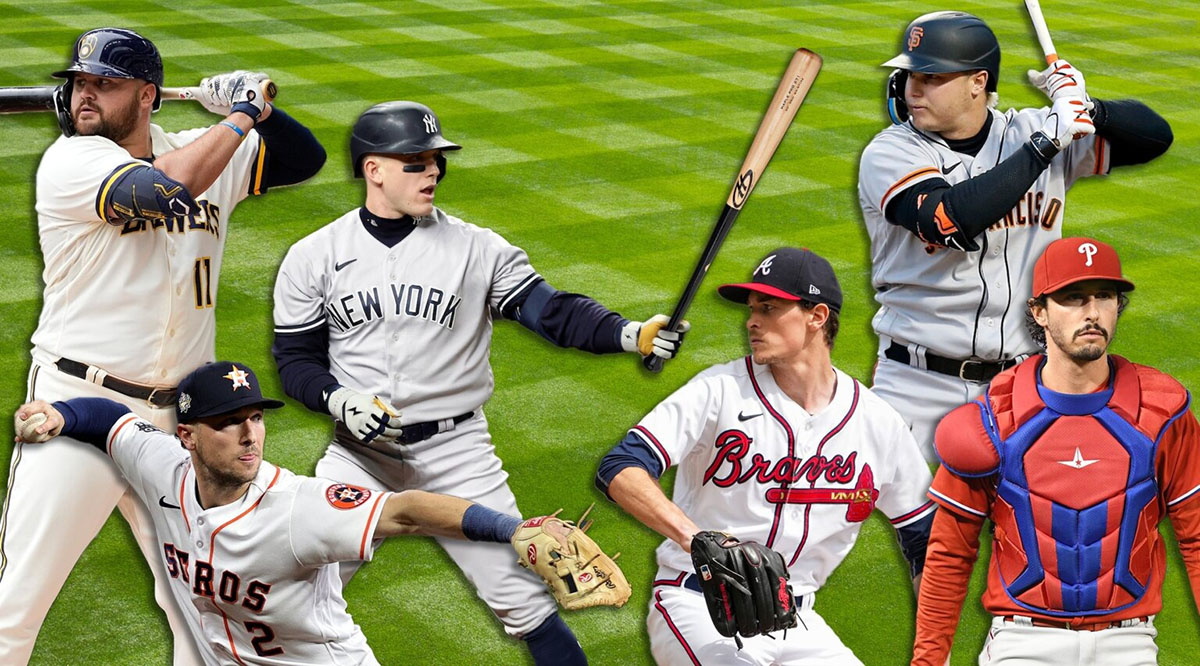 This article is part of our morning briefing. Click here to get it delivered to your inbox each weekday.
It's Opening Day for Major League Baseball. It could be a historic one for Jewish representation.
Lipman Pike, known as the "Iron Batter" and one of baseball's first great sluggers, was the league's first Jewish baseball star. His career lasted from 1871-1887, but his legacy lives on.
Last year, 17 Jews played on big league rosters — the largest number in history. And the new season, which begins today, could boast even more, as some Jewish minor leaguers are likely to be called up. Peter Dreier, the author of two books about baseball, spoke to several of the current crop of players and their parents.
Major league momentum: There's Jared Shuster and Max Fried, both on the Atlanta Braves. Last season, Fried made the All-Star team and was the second-best pitcher in the National League; Shuster is a highly touted rookie. The San Francisco Giants have Joc Pederson, whose family tree extends back to a local synagogue in the mid-1800s. Also keep an eye on Matt Mervis, a matzo ball soup-loving first baseman who played on Team Israel at this month's World Baseball Classic and is on the cusp of the Chicago Cubs roster.
Minor league mitzvah: Zack Weiss of the Los Angeles Angels began his career in the minors, and hunted down local synagogues for services when he found himself in Billings, Montana, during Rosh Hashanah and El Paso, Texas, during Yom Kippur. Maybe since he's been blowing shofar since he was 8.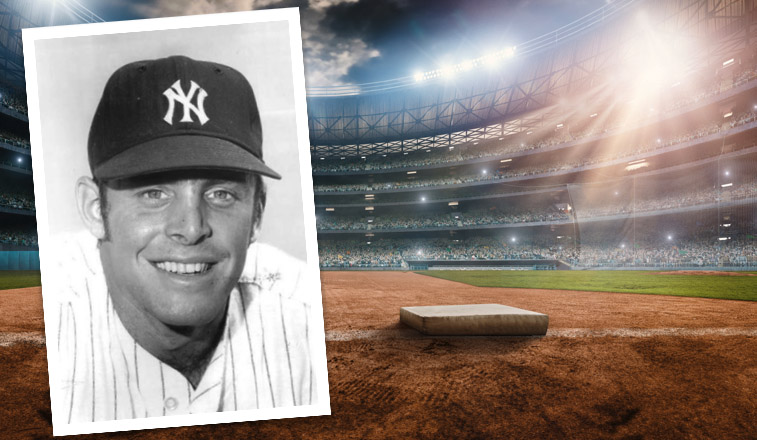 Ron Blomberg, the first designated hitter, was known as the 'Designated Hebrew.' (Wikimedia/iStock)
The Yiddish Yankee: This year marks the 50th anniversary of when a 24-year-old Ron Blomberg became the league's first designated hitter. Often referred to as the "Designated Hebrew," Blomberg, who is from Atlanta, said he didn't have much of a Jewish identity until he came to New York to play for the Yankees. "Every Jewish mother in the world wanted to introduce me to her daughter," he said. Read the story ➤
Extra innings…
We asked an A.I. tool to illustrate this story. This is what it came back with. (DALL-E)
Can artificial intelligence answer The Four Questions? Ever since the release of ChatGPT this fall, people have been testing the limits of the almost-all-knowing chatbot: Dating advice, homework help … heck, it even passed the bar exam. Our PJ Grisar took it for a Passover-themed spin, and it fared pretty well. It was able to compose a Dr. Seuss-themed Haggadah, although it still has some bugs (locusts?) to work out. Read the story ➤
Opinion | With Israel in upheaval, what happens to 'Next year in Jerusalem'? The deceptively simple phrase appeared in both the first Haggadah published in the United States and this country's first overtly antisemitic tract. Since then, it has taken on several new meanings, explains Jonathan D. Sarna, a professor of American Jewish history at Brandeis University. "Its interpretations and political potency," he writes, "have morphed over hundreds of years." Read his essay ➤
Plus…
Spread the word! Invite someone
to sign up for this newsletter.👇
WHAT ELSE YOU NEED TO KNOW TODAY
Sen. Bernie Sanders of Vermont at a labor union rally last April in New York. (Getty)
🇵🇸 Sen. Bernie Sanders of Vermont and Rep. Jamaal Bowman of New York are asking the Biden administration to investigate whether Israel is using U.S. weapons to commit human rights abuses against Palestinians. Their letter was signed by eight other lawmakers, including Reps. Alexandria Ocasio-Cortez of New York and Ilhan Omar of Minnesota. (Jewish Currents)
⚽ FIFA, soccer's governing body, canceled Indonesia as host of the men's Under-20 World Cup because of protests over Israel's participation. This is the first year Israel has qualified for the tournament, which is scheduled to start May 20. The governor of Bali asked that Israel not play in his province, and conservative Muslims staged an anti-Israel march in Jakarta on Monday. FIFA has said it will find a new host city. (AFP, New York Times)
🖼️ A British government panel has recommended that a local museum return a 19th century painting by Gustave Courbet to the heirs of the Jewish family that lost it while fleeing the Nazis. (New York Times)
😲 He was a graduate student at Johns Hopkins University. He took a class trip to Israel, where he collected information on government officials. Turns out, he may have been a Russian spy. (Washington Post)
✍️ The Biden administration is considering adding an ethnic category for people from the Middle East on the next census. The change, which would include Israelis living in the U.S., is supported by Arab American groups who do not want to be counted as "white." (Jewish Insider)
⚖️ An Israeli judge ordered Yair Netanyahu, the son of Prime Minister Benjamin Netanyahu, to pay roughly $19,500 to Stav Shaffir, a leftist member of Knesset, who sued him for libel over his Tweets about her. (Haaretz, Times of Israel)
🎞️ Horror director Ari Aster calls his new movie Beau is Afraid a "Jewish Lord of the Rings" — although instead of going on a quest for a ring, the main character, played by Oscar winner Joaquin Phoenix, is "just going to his mom's house." (JTA)
Shiva call ➤ Margot Stern Strom, who founded the pioneering Holocaust education program Facing History, and whose curriculum tackled racism and antisemitism, died at 81.

What else we're reading ➤ Eli Zabar's debuts a chocolate matzah ice cream … Remember the Soviet 'Red Passovers' where Jews gave thanks for communism? … Somebody has re-written the Passover Haggadah in the style of Shakespeare.
On this day in history (1966): Sandy Koufax signed a $130,000 contract with the LA Dodgers for what would prove to be his final year in the major league, as chronic arthritis pushed him off the field. Koufax, a southpaw pitcher, was famous for sitting out the first game of the 1965 World Series because it coincided with Yom Kippur. Last fall, we crunched the numbers to see whether there is a Koufax Curse for Jewish players who take the field on the High Holidays.
Looking for a delicious and dairy-free dessert for Passover? Try these Southern-style pecan macaroons. Our Yiddish editor, Rukhl Schaechter, and chef Eve Jochnowitz show you how in this video.
—
Thanks to Nora Berman, PJ Grisar, Louis Keene, Tani Levitt and Talya Zax for contributing to today's newsletter. You can reach the "Forwarding" team at [email protected].