Post-Kanye West, Black and Jewish solidarity is even more crucial
Black and Jewish Americans have the power together to halt the rising tide of white supremacy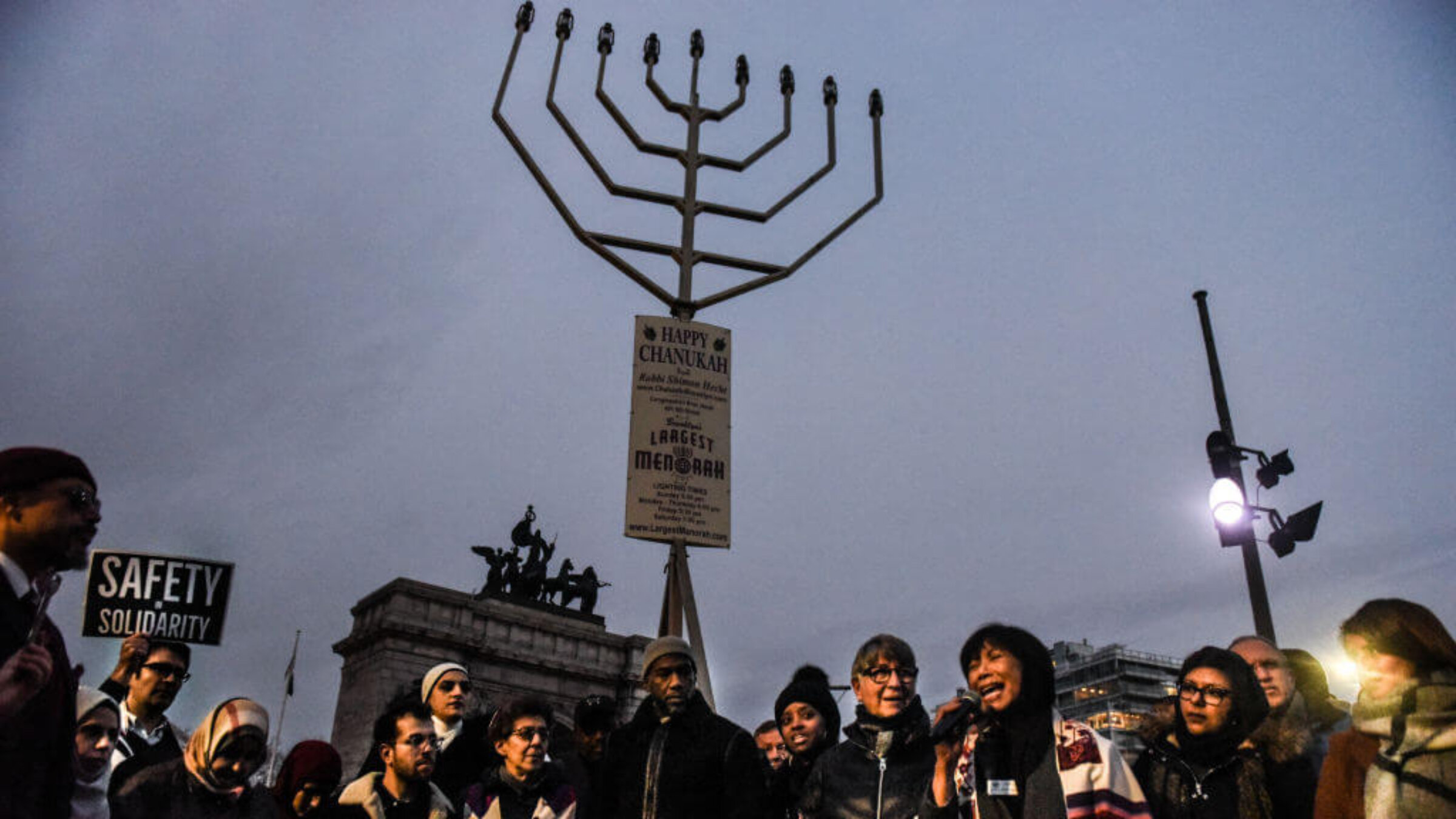 October has become another banner month for antisemitic vitriol, seemingly coming from all the dark corners of our strange universe. On Oct. 16, Donald Trump posted on Truth Social that Jews must "get their act together." In Pennsylvania, the GOP gubernatorial candidate Doug Mastriano attacked the Jewish community and his Jewish opponent Josh Shapiro repeatedly, invoking antisemitic tropes. Kanye West continues to spew antisemitic rants and plans to acquire Parler, a social media platform that has been used to plan violent attacks, spew hate speech and proliferate conspiracy theories.
All of which suggests that now is a good time for us to remember that although the circumstances of Black Americans and Jewish Americans sometimes feel radically different, anti-Blackness and antisemitism are distinct expressions of racist hate that are working toward the same end: the permanence of white supremacist power.
We often think that antisemitism is less relevant to the modern problem of race than other forms of overt racism. But the opposite is true. Antisemitism is central to the logic of white Christian nationalism, fueling other forms of racism and strategically serving to wedge Jews apart from communities of color in the United States.
From the perspective of most Americans, Jews appear to be as white as anybody else, a perception that erases the specificity of Jewish history and identity, ignores the actual diversity of the Jewish community and makes it easy for racial justice-minded progressives to dismiss the threat of antisemitism.
This is why I (a non-Jewish Black woman) and my employer Western States Center, a civil rights organization working to combat white nationalist movements and build an inclusive democracy, spend so much of our time talking about antisemitism. Addressing antisemitism is crucial, both because Jews deserve protection and because we believe it directly fuels other forms of racism. We train people on why and how to take antisemitism as seriously as we take anti-Blackness, anti-Muslim bigotry, xenophobia, and anti-LGBTQ ideology because we believe that confronting antisemitism is fundamental to sustaining an inclusive democracy rooted in justice and equity.
Despite our many differences, Black and Jewish Americans have historically been among each other's greatest political allies, including at the ballot box. Data from The Associated Press shows that in the 2020 presidential election, Black and Jewish Americans were among the two most aligned progressive voting blocs.
And as the civil rights movement demonstrated, we can be an extraordinarily effective coalition. Black Americans and Jewish Americans on their own possess an inordinate amount of moral clarity, civic courage and organizing ability. The power of such a coalition was on full display in the historic 2020 Georgia senate race. An alliance between Black and Jewish voters in Georgia sent two progressive candidates to Congress, who happened to also be the first Black man and the first Jew to represent Georgia in the U.S. Senate.
It's our belief that this isn't just a nice-when-it-happens kind of alliance, it's an essential one. For hundreds of years, white Christian dominance has deployed antisemitism and racism to protect itself. For example, whenever the theory of white supremacy seems to sputter (how did Black people, supposedly inferior, manage to pull off the successes of the civil rights movement?), a timely application of antisemitism has smoothed things right over (the Jews were pulling their strings the whole time!).
A united front among Black Americans and Jewish Americans would be a blow from which white supremacy might never recover.
But in the 500 years since the modern concept of race was invented, false claims that Jews are working together to manipulate or control other peoples have been passed along, reaching almost every corner of our society. These claims have often been bolstered by the prominence of anti-Jewish theology in Christian churches, where Scripture readings and sermons continue to blame Jews for the death of Jesus and claim special favor with God in place of the Jews. I was raised to believe in my Catholic community that the greatest sin of the Jews of today was failing to convert to Christianity. Black Americans are not immune to the anti-Jewish bias so present in our Christian-dominated society.
And Black Americans can't ignore that white Jewish Americans can have many of the same racist biases and beliefs that other white Americans have, as well as many of the same privileges, which makes white Jewish fear, discomfort and ignorance of Black Americans a visceral threat to Black well-being and security. There are tensions between these communities that are rooted in real-life experiences that can't and shouldn't be dismissed.
But that's why we bring these communities and others — like artists, educators and public leaders — together to create local projects that strengthen democracy and mitigate the influence of white nationalist ideology. In our training, cohort and project spaces, we face the challenges of racism and antisemitism head-on, build capacity for holding each other accountable and work together to expand American democracy for all. White supremacy thrives off of sowing divisions between us. It won't work if we don't let it.
To contact the author, email [email protected].