FOOD

To avert extinction, the gefilte fish I loved had to evolve

Cooking gefilte fish stinks up the house and many people won't eat it. Here's how I keep it on my Passover menu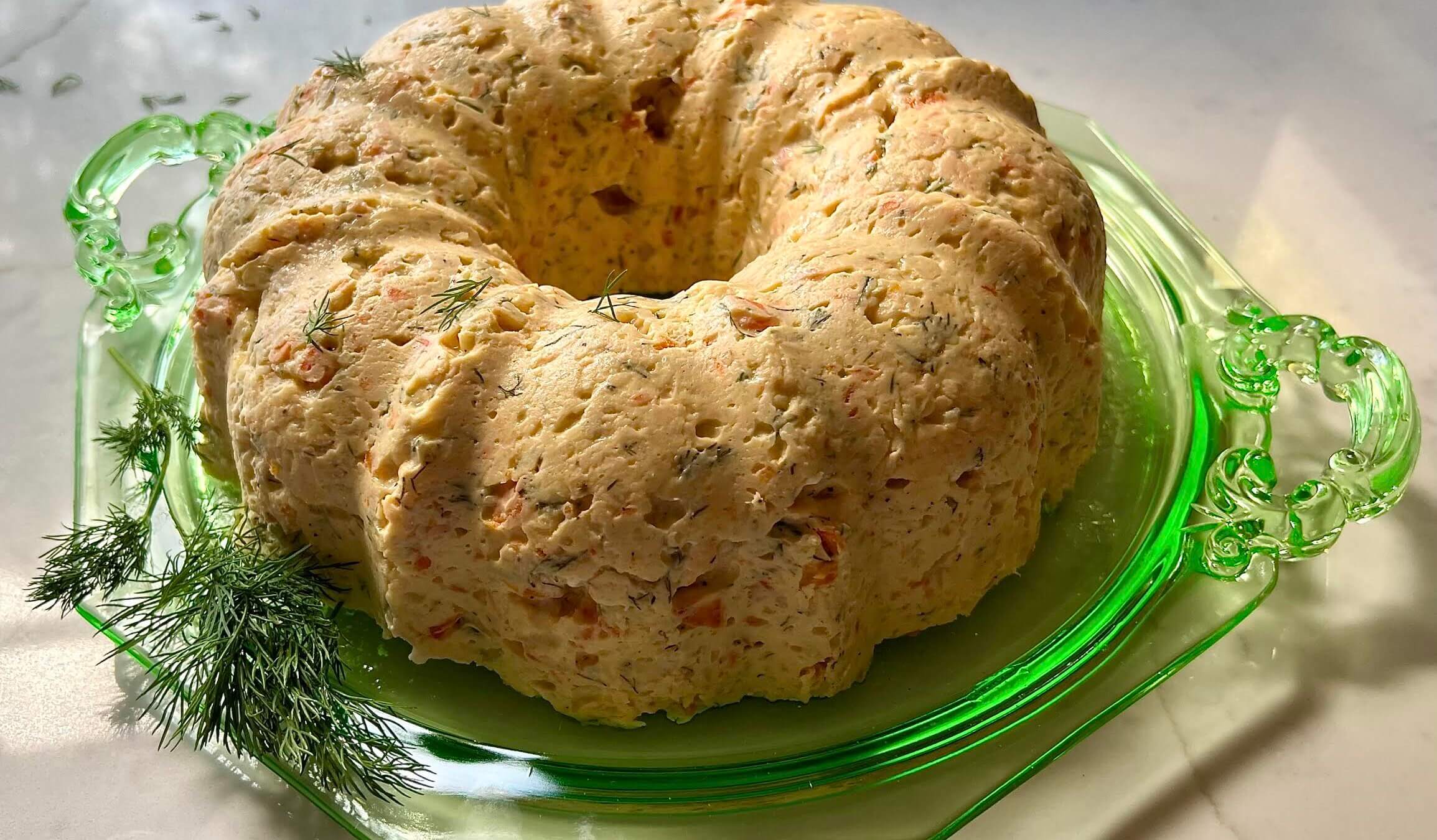 For me, just saying the words "gefilte fish" was a portal to another time and place. To my childhood and my parents and their history. But with that generation almost gone, gefilte fish was losing its luster, often politely described as an acquired taste. I worried about extinction, imagining a future where even the words would disappear from our lexicon, the portal closed. 
My parents, Holocaust survivors from Poland, hardly spoke of their past. What little I knew, I learned from our dinner table. Gefilte fish was in the pantheon of revered foods resurrected from their vanished world, Rosh Hashanah and Passover unthinkable without a platter of homemade fish passed around the table. 
I wondered if, like the gene that makes cilantro taste delicious, there's a gene that could make you love gefilte fish. But if there was one, I feared mine had mutated. I loved eating gefilte fish, but the smell of it cooking made me gag. It did as a child, and I never outgrew it. I remember the smell of boiling fish that permeated every inch of our small apartment in Montreal. I gagged waking up, rushing to raise my bedroom windows in a futile effort to freshen the air. 
To make her fish, my mother bolted a medieval grinding device to the countertop and pushed raw chunks of pike, carp, whitefish, and onion through the top. As she cranked the handle, the mixture was extruded into a bowl. 
She worked by instinct, tasting raw bits of the mixture, while adding salt, pepper and sugar.  Satisfied with the flavor, she shaped small handfuls into ovals, and gently lowered them into a pot of simmering water. There, they bobbed with carrots and glassy-eyed fish heads that flavored the broth and symbolized good fortune, especially important at Rosh Hashanah. Arranged on a platter, each piece of fish was crowned with a slice of cooked carrot. The broth was poured into a bowl to cool and gel in the fridge alongside the fish. 
At dinner, my mother placed fish and a dollop of gelled broth on everyone's plate, while crimson beet horseradish — the bright yin to the fish's quiet yang — was passed around the table. She beamed, reminding me that not everyone's broth gelled like hers. I think it was her way of celebrating a small triumph in a life too often defined by loss. 
Her fish remains my gold standard, its salty-sweet balance a terroir of where you came from in Poland. For my mother, too sweet was a deal breaker, rendering the meal beyond redemption when we were guests. Going home, she could only muster a sigh, "Such sweet fish…"
After my children were born, my parents celebrated holidays with us in Chicago. Before that first trip, the question of gefilte fish loomed large. I vetoed my mother's original idea: fish and broth packed into checked airplane luggage. Horrified, I pleaded, "What about lost luggage? Delays? Would you risk poisoning your grandchildren?"
I proposed assembling the ingredients. The fishmonger would grind the fish. She would do the rest. To protect her grandchildren, she agreed. 
Her Chicago premiere opened to rave reviews from guests and family. But I'd forgotten about the gag-inducing pot of boiling fish. I raced around opening windows, slamming bedroom doors shut, desperate to avoid beds redolent of boiled fish.
Holidays played out that way for years. But as my parents grew older, traveling consumed more energy. We needed a new plan. With Passover a few months away, I began researching recipes. Unlike other beloved dishes, I wasn't trying to replicate my mother's gefilte fish. I hoped for something delicious that could be made without opening every window. Something more evolved for survival in the New World.
Leafing through The New York Times Passover Cookbook, a halibut and salmon gefilte fish terrine caught my eye, its introduction irresistible: "This recipe is from Ellen Goodrich, one of the five thousand Jews who live in Alaska (the 'Chosen Frozen' as they call themselves). The fish is baked in a bundt pan and unmolded, for a festive look."
Alaska! Salmon and halibut. Baked not boiled. And brightened by lemon juice, bits of carrot and dill — so totally New World! Thank you, Chosen Frozen.
A month before Passover, I did a trial run. The recipe required multiple appliances and a morning's worth of work. I didn't gag once. I was hopeful. 
Holding my breath, I inverted the bundt pan over a platter. A moment later, a sculpted terrine, its coral blush punctuated by a mosaic of carrot and dill, greeted me. Who knew gefilte fish could be gorgeous? I hoped it tasted as good as it looked. 
It did. But a few tweaks were in order. I consulted my friend, Wendy, an excellent cook and gefilte fish lover. Bite after bite, we deconstructed flavors to optimize the recipe.
Feeling confident, I called my mother with the news, "This Passover, I don't want you to work so hard. I'll make the fish."
"You don't know how to make my fish."
"It's not your fish. It's a recipe from the Jews of Alaska."
"Jews live in Alaska?"
"They do."
"Jews who know how to make gefilte fish?"  
"Yes. They make it with halibut and salmon baked in a bundt pan."
Silence. An expert baker, she was trying to imagine fish baked like a coffee cake.
"It's not too sweet?"
"No, it's perfect. If you hate it, we won't have it again."
"Fine."
 I knew she didn't mean it.
Arriving from the airport, she peered at the terrine in the fridge. Unable to imagine how it would taste, she admitted it was beautiful. A good start.
At the seder, I anxiously brought the platter into the dining room. The dramatic terrine drew admiring comments. I served my parents first, waiting anxiously as my mother, and father — the planet's least adventurous eater — took a bite.  "Not too sweet?" I asked.
"Delicious!" my mother exclaimed.
My father asked for another slice. I told him about the fish. He was intrigued by the back story: Jews in Alaska, surviving in what he understood to be an untamed, beautiful wilderness. Still being Jews. Still eating gefilte fish — albeit a different kind. Where he came from, this was a story with a happy ending.
Many years have passed since that night. I still hold my breath inverting the bundt pan over the platter. When the terrine emerges intact, I text a photo to my family — my signal that the holiday is imminent.
Passover is only weeks away. Young grandchildren will be at our seder table. "Gefilte fish" will be heard as the platter is passed around the table. At least for now, the portal remains open.