Forwarding the News
Meet the stuttering cantor + The man with the $50K beard inspires a music revival
Texas school board bans Anne Frank adaptation, Abbas walks back '50 Holocausts' remark, Johnny Depp directing movie about Sephardic painter, and the secret Jewish history of Robert De Niro.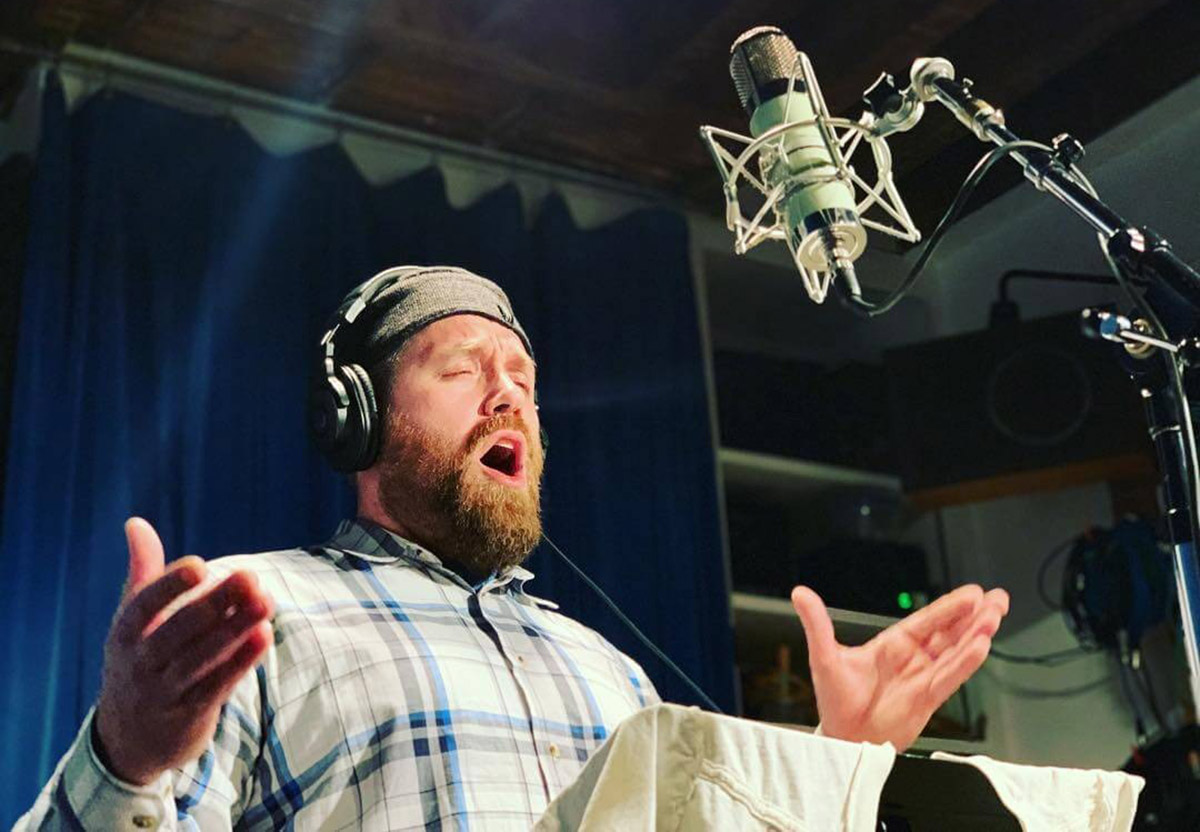 This article is part of our morning briefing. Click here to get it delivered to your inbox each weekday.
Breathing new life into a nearly abandoned Jewish musical art
When Yossele Rosenblatt toured America in the early 20th century, he was dubbed "the man with the $50,000 beard." Rosenblatt and other cantors of the era gave performances in concert halls that were reminiscent of a night at the opera, with a Yiddish twist. But their Old World style fell out of fashion after World War II.
It gave way to the often rote performances so many of us are used to hearing in synagogues today. That is, until now.
Jeremiah Lockwood, a blues musician and the grandson of one of those early cantors, has found some unexpected partners in Brooklyn's Hasidic community and, together, they are bringing back the Golden Age of cantorial style with a new album. Our Zach Golden, a rabbi and the deputy editor of the Yiddish Forverts, gave it a listen. "The results are breathtaking," he writes.
And while we're on the subject of  cantors…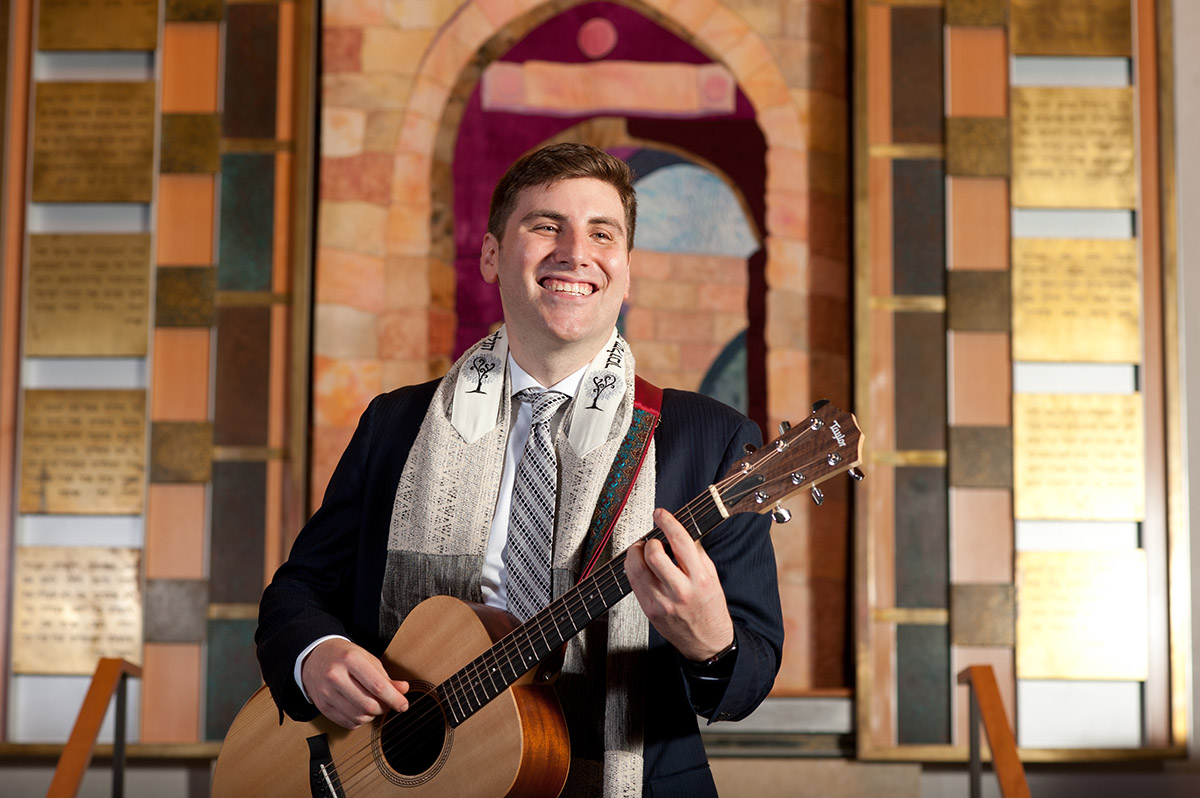 Cantor Malachi Kanfer has embraced his speech disorder. (Ellen Dubin Photography)
Opinion | How I embraced my stutter as a Jewish cantor
Like many people who stutter, Malachi Kanfer doesn't stutter when he sings. "However, I stutter when I teach," he writes, "when I announce a page number at a Shabbat service, when I give a eulogy at a funeral and when I tell preschoolers about dinosaurs that love to eat challah." He worried that his stutter was taking valuable time away from those he interacted with.
But ultimately, instead of feeling shame, he embraced it. While attending the National Stuttering Convention, he thought of the concept of Shabbat, when time is sanctified. The pressure of feeling rushed and "speaking like a fluent person fell away, and I could be completely myself," he writes, adding that the synagogue where he works has encouraged him "to teach and talk as much as possible."
Kagan highlighted the interpretation in the Book of Exodus that Mount Sinai rose above everyone's heads. (Courtesy)
How painting the Torah brought the director of 'The Chosen' closer to Judaism: Jeremy Kagan makes art inspired by the weekly Torah portion, drawing on Midrash, Kabbalah and his study of different art techniques. He used to carry the canvases with him while directing on location. The process of painting the Torah – from the bipedal serpent of Genesis to the levitating revelation at Sinai – connected the filmmaker to his history and the texts that belong to it. "How to be a Jew?" asks Kagan. "For me, the answer is to draw it." Read the story ➤
Opinion | The attack on Salman Rushdie, like Jewish history, shows how wars against ideas end in bloodshed: In pre-War Germany, the Nazis burned thousands of books by Jewish authors. In recent decades, countless authors and activists have sought refuge from persecution in the United States. But what is that worth when it's not just foreign dictators who are responsible for inspiring violence against writers they deem offensive? "We must reckon with the growing calls for censorship," writes our opinion editor, Laura E. Adkins. Read her essay ➤

And one more: Rep. Sean Patrick Maloney, a Democrat incumbent from New York, is facing a tough primary challenge. He sees a path to victory through Rockland County's sprawling Hasidic communities.
Forwarding the News is now also available on our website. Share it on social media or with a friend simply by clicking on the blue button below.
WHAT ELSE YOU NEED TO KNOW TODAY
Some parents thought the banning of a graphic adaptation of Anne Frank's diary was a joke. (Courtesy)
📚  A school district in suburban Fort Worth, Texas, has ordered its librarians to remove an illustrated adaptation of "The Diary of Anne Frank," along with dozens of other books. The decision came after right-wing activists, backed by campaign funds from a PAC affiliated with conservative cell phone company Patriot Mobile, gained a majority on the local school board. Read our review of the graphic adaptation. (JTA)
🤦  Leaders from around the world slammed Palestinian Authority President Mahmoud Abbas for accusing Israel of committing "50 Holocausts" against Palestinians over the years. German Chancellor Olaf Scholz on Wednesday said he was "disgusted." Deborah Lipstadt, the U.S. antisemitism envoy, added that "Holocaust distortion can have dangerous consequences and fuels antisemitism." Abbas walked back his comments on Wednesday. (Haaretz)
👮  The New York Police Department's Hate Crimes Task Force is investigating an antisemitic attack on a Jewish woman that took place at a subway station on Manhattan's Upper East Side. The 44-year-old victim was choked by an unidentified male suspect, who made antisemitic remarks to her while she waited on the subway platform. (NY Post, Jerusalem Post) 
💸  A California church that defied safety regulations during the COVID-19 pandemic by holding large religious services won't have to pay about $200,000 in fines, a state appeals court ruled. (AP)
🛫  Jews recovering from substance abuse, gambling, overeating and other addictions have gone on more than a dozen trips organized by Birthright Israel, including one in July. "I went to groups on my campus and they were great," said one participant, "but having the opportunity to visit my homeland with people with similar experiences, who are working on the same things and really understand my determination to change and live my best self, I couldn't pass that up." (Religion News Service)
🎬  Johnny Depp is directing a movie about a Jewish Italian painter. Amedeo Modigliani was born to a Sephardic family in 1884 and occasionally explored his religious roots in his art, including in a famous 1908 painting, "The Jewess." Al Pacino will be a producer on the film. (JTA)

What else we're reading ➤  A look at the rise of antisemitism in Charlotte, North Carolina … Interfaith summit dreams of America as a potluck, not a battlefield …. In the "Better Call Saul" finale, our antihero embodies a Jewish virtue.
Was this newsletter forwarded to you or are you reading it on our website?
Receive it in your inbox each morning by clicking the blue button below.
Monica Lewinsky at the The Hollywood Reporter's Women in Entertainment Power 100 event in 2018. (Getty)
On this day in history (1998): President Bill Clinton stood before a grand jury and testified to having sexual relations with White House intern Monica Lewinsky. Later that evening, he made an appearance on TV, speaking to the public about his and Lewinsky's relationship. "Monica, as everyone knew was Jewish," Eliya Smith wrote in the Forward last year. "The earliest circulating photographs depicted Lewinsky attending her brother's bar mitzvah, next to her father, who wore a kippah and a tallis — and much of her public flagellation reeked of unacknowledged antisemitism. In the hands of the press, the investigators, the American public and anyone else who spun the scandal into a story, Monica became a classic antisemitic caricature of the Jewish woman."
Tonight: The Republican Jewish Coalition is hosting an event with Philadelphia leaders in support of Dr. Mehmet Oz, the Republican nominee for U.S. Senate from Pennsylvania. Oz is scheduled to be endorsed by former U.S. Ambassador to Israel David Friedman.
Last year on this day, we reported that the Anne Frank House opened its first partner site in North America. Here's why it's in South Carolina.
In honor of Robert De Niro's birthday, check out our secret Jewish history of the acclaimed actor.

In honor of National Massachusetts Day, check out these 12 Jewish facts about the Bay State.
Israel's Anastasya Gorbenko, 19 and a native of Haifa, won the gold medal in the women's 200-meter individual medley on Tuesday at the European Aquatics Championships in Rome. Gorbenko, who competed at the 2021 Olympics in Tokyo, is often referred to as "Israel's all-time greatest swimmer." 
–––
Play today's Vertl puzzle, the Yiddish Wordle
Thanks to Laura E. Adkins, Nora Berman, Zach Golden, Jordan Greene, PJ Grisar, Beth Harpaz and Talya Zax for contributing to today's newsletter. You can reach the "Forwarding" team at [email protected].