Forwarding the News
Baseball and Yom Kippur: Is there a Koufax curse?
Camp denied religious exemption because it's not Jewish enough, Trump sues CNN for comparing him to Hitler, Instagram influencers tout Yom Kippur hack, and the secret Jewish history of Buster Keaton.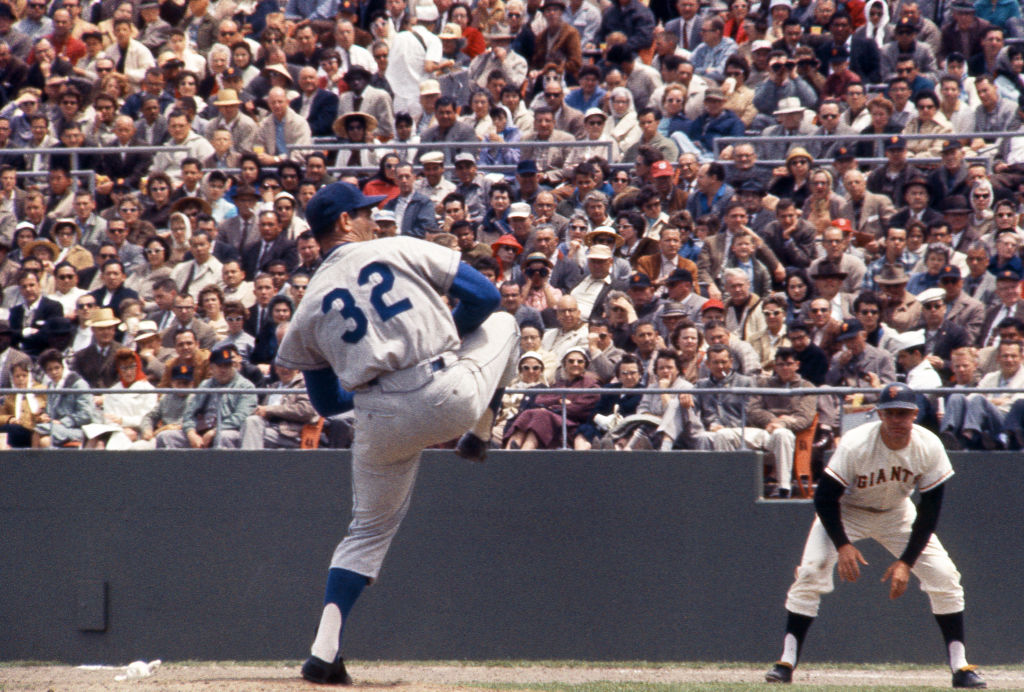 This article is part of our morning briefing. Click here to get it delivered to your inbox each weekday.
Fall has arrived. The leaves have begun to turn and pumpkin spice has seeped into our coffee, our challah and everything around us. The calendar has turned to October, which means that Major League Baseball's postseason is kicking into high gear … just as we're getting ready for Yom Kippur, which starts at sundown tonight.
Growing up Jewish in America, we've been mainlined the mythos of Sandy Koufax and his historic decision to skip the first game of the 1965 World Series because it coincided with this holiest day on the Jewish calendar. (Lesser known is that he came back the next night and lost.) But there is so much more to explore in the confluence of fastballs and, well, fasting.
There was another ace pitcher who skipped more Yom Kippur games: Mostly forgotten to history is the story of Ken Holtzman, who had more Yom Kippurs off the mound than Koufax. The two pitched against each other in the weeks leading up to the High Holidays in 1966; Holtzman won. Many years later, the now 76-year-old Holtzman told us in an interview, the two bumped into each other. He does not recall discussing their showdown, but said they did "discuss our favorite kosher delis around the country." Read the story ➤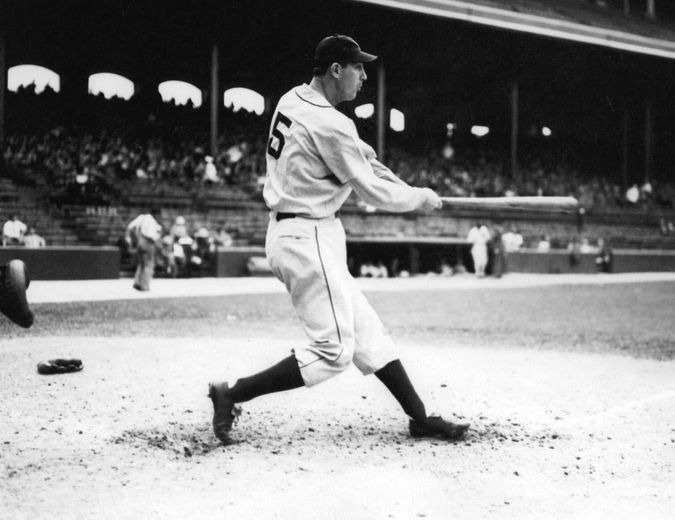 When Hank Greenberg attended Rosh Hashanah services, his shul gave him a standing ovation. (Getty)
The surprising trajectory of Richard McKinney is the focus of Joshua Seftel's documentary. (Kurt Schroder)
A U.S. Army vet planned on bombing a mosque in his hometown in Indiana. Instead, he converted to Islam: Joshua Seftel, a Jewish filmmaker, tells the story of that remarkable turnabout in his new documentary, "Stranger at the Gate," already being talked about for an Oscar. "This film is not about a religious conversion," Seftel said. "It's about humanity and about what's possible when we come together." Read the story ➤
First-person | My boyfriend died this year. It showed me how meaningful Jewish mourning rituals can be — and how flawed: Rina Shamilov, one of our interns, got the call nobody expects. She wept, she journaled, she sat shiva with her boyfriend's family. "With every new batch of visitors came the same set of questions," she writes. "I was already so exhausted, and I didn't know how much longer I could go on retelling a story that was so meaningful, but now brought me tremendous pain to recount." Read her essay ➤

And one more: A popular Long Island Jewish day camp has been forced to close because of zoning violations. It had requested a religious exemption, but was denied because it was deemed, in essence, not Jewish enough.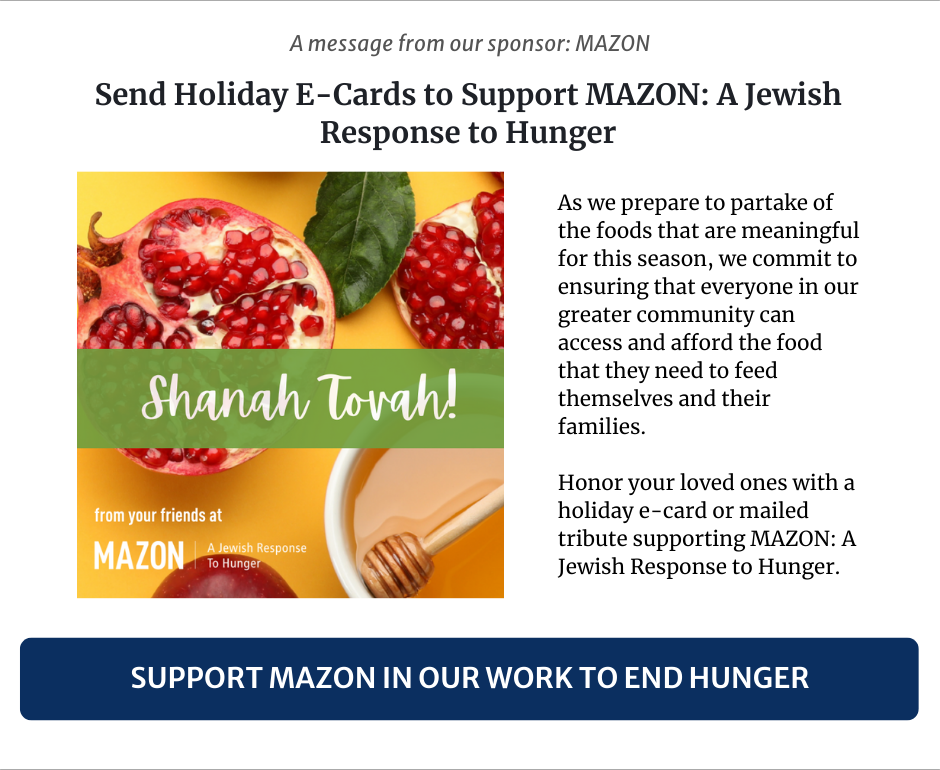 Forwarding the News is now also available on our website. Click on the blue button below to share it on social media or send to friends.
WHAT ELSE YOU NEED TO KNOW TODAY
Some Instagram influencers have endorsed the use of IV drips to prep for the Yom Kippur fast. (Jackie Hajdenberg/JTA)
💉  People who are looking for a trick to an easier Yom Kippur fast are turning to concierge IV therapy as a hydration hack. "Totally NOT cheating," one company boasted on Instagram. (JTA)
🤷  Former President Donald Trump is suing CNN for $475 million for, among other things, comparing him to Hitler. According to the lawsuit, it's "historically defamation" and "the comparison has had an adverse impact on the plaintiff's reputation and political career." (PBS, Law & Crime)
🏫  A recent headline claiming that several student groups at U.C. Berkeley's law school are "developing Jewish-free zones" by banning speakers who support Israel sparked debate and confusion. Some are now saying that accusations of campus hostility to Israeli and Jewish speakers have been misleading. (Jewish Insider, J. The Jewish News of Northern California)
🏳️‍🌈  Student clubs at Yeshiva University will resume later this month after a judge approved an agreement between the university and an LGBTQ club pausing their dispute until all appeals are decided. (Commentator)
🛰️  From 1997 to 2020, the U.S. banned companies from posting high-resolution satellite images of Israel. Since former President Donald Trump overturned the ban, Google has been updated with much better imagery. But recently, for reasons unknown, Google is once again blurring satellite images of Israel on its Maps and Earth services. (Haaretz)
🗣️  Apps like Duolingo sparked a surge in young people learning to speak Yiddish during the pandemic. The YIVO Institute reported a 500% increase in enrollment during that time period and now offers 10 times as many courses as it did before March 2020. (Washington Post)
Quotable ➤  "The only kind of people I want counting my money are short guys that wear yarmulkes everyday." – A quote attributed to Donald Trump during his time as a real estate developer, complaining about a Black accountant, in the new book, "The Divider" by Peter Baker and Susan Glasser.

What else we're reading ➤  On Yom Kippur, Rabbi Danya Ruttenberg explains why repentance is so important … A Chicago bakery combines Mexican and Jewish cuisines … Israeli gives birth after menopause with transplant of 20-year frozen ovary.
Was this newsletter forwarded to you or are you reading it on our website?
Receive it in your inbox each morning by clicking the blue button below.
Alvin Toffler walks down a Manhattan street in 1974. (Getty)
On this day in history (1928): Alvin Toffler, a writer and futurist who coined the term "information overload," was born to Polish Jewish immigrants. Toffler was a White House correspondent for a Pennsylvania newspaper and, later, a writer for Playboy, where he interviewed Vladimir Nabokov and Ayn Rand. His seminal 1970 book, "Future Shock," sold millions of copies and was translated into dozens of languages. World leaders and corporate CEOs consulted with Toffler, known for his sage advice about the future and the effect of new technologies on society, until his death, at 87, in 2016.
In honor of the birthday of Buster Keaton, read his secret Jewish history.

In honor of National Taco Day, how about saying kaddish for the Choco Taco.
Haredi men and children perform tashlich at sunset Monday in the coastal Israeli city of Netanya. Tashlich is the ritual casting of sins into the water, generally performed between Rosh Hashanah and Yom Kippur. While some people use bread scraps to represent their sins, environmentalists have decried that practice.
–––
Thanks to Rina Shamilov and Talya Zax for contributing to today's newsletter. You can reach the "Forwarding" team at [email protected].