Forwarding the News
The Sammy Davis Jr. Jewish conversion story you don't know
Israeli settlers rampage through West Bank town, Fox News guest compares Biden to Hitler, new film about Holocaust survivor who gets an iPhone, and Hallmark unveils a romantic comedy about a golem.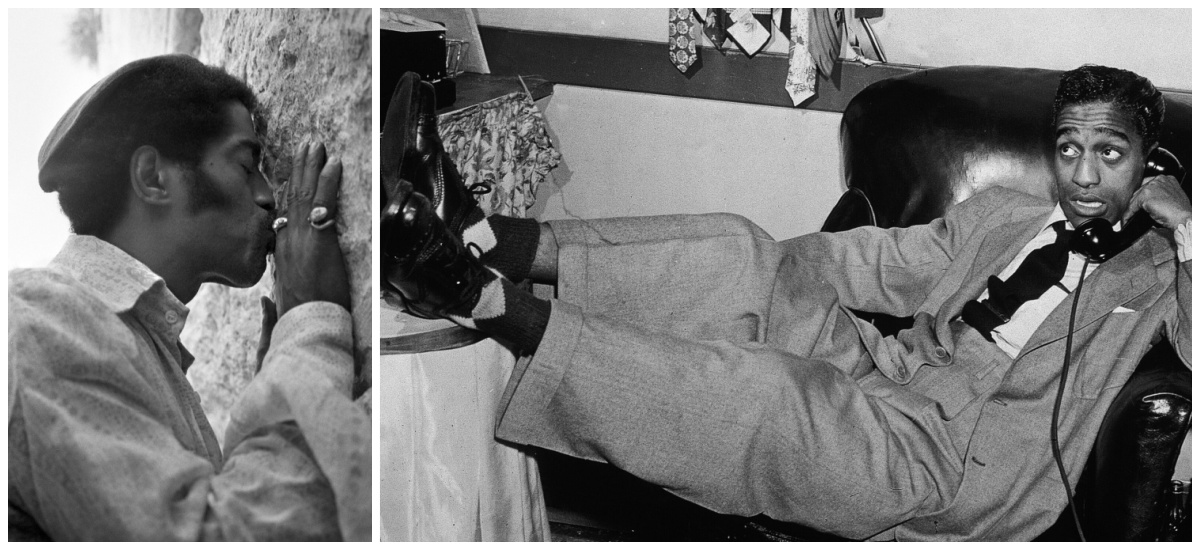 This article is part of our morning briefing. Click here to get it delivered to your inbox each weekday.
The real story behind Sammy Davis Jr.'s conversion to Judaism
It wasn't easy for Sammy Davis Jr. after he became a member of the tribe. Some Jewish comedians made racist jokes. Some Black audiences booed him. But his faith was genuine, our Beth Harpaz found as she explored Davis' journey this Black History Month.
Fateful accident: Davis lost an eye when he crashed his car driving home to California from Las Vegas in November 1954. His friends Tony Curtis, who was Jewish, and Janet Leigh, who was not, showed up at the hospital with a medal that had St. Christopher on one side and a Star of David on the other. "Hold tight and pray and everything will be all right," Leigh told him. Davis said he gripped the object so tightly that the Star of David left a scar on his hand, "like a stigmata." He took that as a sign that he should convert.
Door sign: Davis also felt indebted to the Jewish comedian Eddie Cantor, who gave him his first big break, and said that a mezuzah Cantor gave him was mistakenly left behind in a hotel room the day of the crash. That story transformed the mezuzah "into a talisman," historian Rebecca Davis (no relation to Sammy) observed.
Shared history: Davis the historian said Davis the entertainer frequently compared the Jewish and African-American experiences. He was "very admiring of the Jewish millennia-long struggle against oppressors and overcoming all kinds of obstacles," she said. He saw himself as "an outsider and very marginalized," she added, "and he could see in the Jewish experience a similarity that really drew him in emotionally."
Elinor Tatum and her daughter, Willa. (Getty)
The Black Jewish publisher of an iconic newspaper is living history: The New York Amsterdam News was founded more than a century ago and has been led by Elinor Tatum since 1997. She's since transformed it into a digital news hub, attracting 200,000 readers a month, and in the aftermath of George Floyd's murder helped to create Word in Black, a news collaborative of the nation's leading Black publishers. "We're not all Baptist, Christian or Catholic," Taum said. "Some of us are Jewish. We have to represent every single person whatever the sum of their parts makes up." Read the story ➤
How a Black and Jewish punk band defied South African apartheid — and how it came undone: In the new film This Is National Wake, director Mirissa Neff showcases how a multiracial Johannesburg punk band tested the limits of what was possible. The group was a band, a movement and a revolution — and within four years, it was just a memory. "It just seemed so incredible and vibrant and rebellious," said Neff. Read the story ➤
And one more: Nabil Ayer grew up with a Jewish mom and a famous Black dad he never knew. His memoir tracks the journey he took to discover his family.

Catch up with all of our stories marking Black History Month.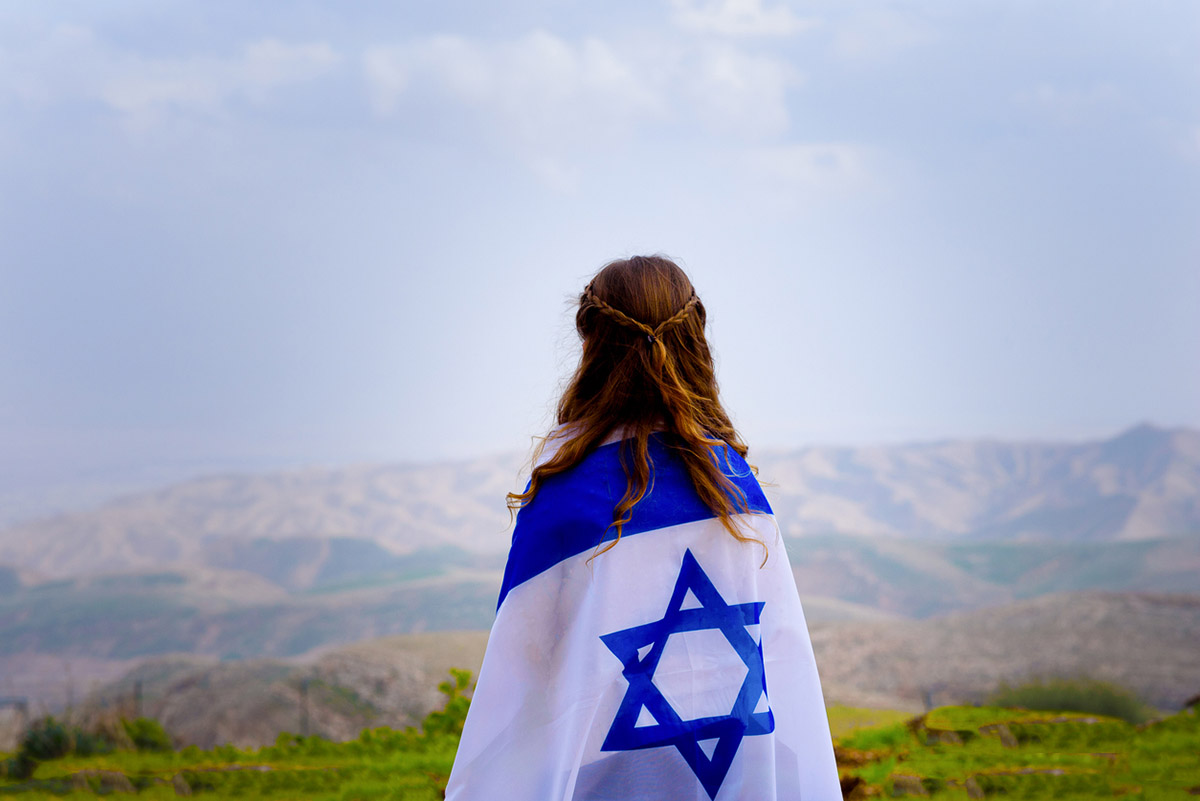 A new documentary says young American Jews were lied to about Israel: Growing up learning about Israeli food, music and culture, and even playing war games in IDF fatigues at Jewish summer camps, two young Jews revered Israel. But when they learn about Palestinians, they grow angry that their camps, schools and synagogues have left out part of the complicated history of their beloved Israel. A new documentary, Israelism, traces their journey, and indicts the American Jewish education system along the way. Read the story ➤
First person | I sat next to Richard Belzer in Hebrew school — and it was a hoot: Roberta Schine spent her formative years at a Connecticut synagogue with Belzer, the actor-comedian who died last week at 78. The two would joke so much in class that their teacher would often admonish them: "Go sit in the Kiddush Hall until you learn how to behave." Schine now teaches yoga to people with cancer or movement disorders; nobody has ever been thrown out of her class for laughing. Read her essay ➤
But wait, there's more…
Spread the word! Invite someone
to sign up for this newsletter.👇
WHAT ELSE YOU NEED TO KNOW TODAY
Israeli settlers torched cars and buildings during a rampage Sunday night in an occupied West Bank town. (Getty)
🇵🇸 A few hours after a shooting Sunday that killed two Israeli Jews, a large group of Israeli settlers rampaged through the occupied West Bank town of Hawara, throwing rocks and setting fires to homes, trees and cars. One Palestinian was shot dead and dozens were wounded. The attacks took place as Israeli and Palestinian officials met in Jordan to deescalate the recent wave of violence. (JTA, Haaretz)
🇮🇱 In what appeared to be the largest protest since the start of Israel's new right-wing government, an estimated 300,000 people attended rallies around Israel Saturday night against efforts to radically change the country's judicial system. (Times of Israel)
🇷🇺 In a documentary marking the one-year anniversary of the war in Ukraine, the country's president, Volodymyr Zelenskyy, predicted that Russian President Vladimir Putin will be killed by someone in his inner circle. (Times of Israel/AP)
🤦 Tulsi Gabbard, the former congresswoman-turned-Fox News contributor, compared President Joe Biden to Hitler on Friday night. She was talking about Biden's promise to put a Black woman to the Supreme Court and other commitments to diversifying his administration. "It's based on genetics, race, based on your blood, your genes" Gabbard said. "These are the very same geneticist core principles embodied by Nazism and Adolf Hitler." (Daily Beast)
🎶 There is a Grammy Award for just about every kind of music, including Gospel and Contemporary Christian. Now two musicians want to add a "Jewish" category. "We get lost, or are ineligible, in existing categories," said Sarah Aroeste, who performs in Ladino. (J. The Jewish News of Northern California)
❤️ How's this for the plot of a romantic comedy? A Jewish art teacher sculpts her perfect man and – mystically, Golem-like – he comes to life. His name, naturally, is Clay. The Hallmark Channel aired "Made for Each Other" on Saturday; if you missed the premiere, it's streaming on Peacock. (Times of Israel)
Mazel tov ➤ To Barbra Streisand, who is set to receive this year's Justice Ruth Bader Ginsburg Woman of Leadership Award. Previous recipients include arts patron Agnes Gund, fashion designer Diane von Furstenberg and Queen Elizabeth II.
Shiva calls ➤ Ruth Hass Meissner, a Holocaust survivor who became a nurse and moved to Israel, died Friday on her 95th birthday. Learn more about Ruth's life in this interview conducted by her grand-nephew … Walter Mirisch, the Oscar-winning film producer behind In the Heat of the Night and West Side Story, died at 101.

What else we're reading ➤ Playwright Alfred Uhry won't let antisemites rain on his Parade … West Virginians clash over religious freedom bill at hearing … Jimmy Carter was America's evangelical-in-chief.
Carbon dating determined the oldest known copy of the Hebrew Bible. It's up for auction in May and is expected to draw bids up to $50 million. (Getty)
On this day in history (1940): Jewish chemists Sam Ruben and Martin Kamen discovered radiocarbon dating at the University of California Radiation Laboratory in Berkeley, California. The technology has since become a cornerstone of archaeological research: In recent years, it has been used to date the oldest known copy of the Hebrew Bible and a new batch of Dead Sea Scrolls.

Last year on this day, our colleagues at Haaretz reported that the first Israel-bound refugees crossed from Ukraine into Poland.
Mordecai Samel, a Holocaust survivor, was perfectly happy using a flip phone held together with duct tape until 2015. That's when his son, Marvin, convinced him to get an iPhone, partly on the promise that he'd be able to listen to klezmer music. Soon Mordecai was getting iPhone lessons at a local store, where he also held court with stories of his youth escaping the Nazis.

Thus sprang an idea for an unusual comedy, iMordecai, which arrived in theaters this weekend. It's directed by Marvin, a cinematic neophyte who had never been on a film set before, and stars Sean Astin as Marvin and Judd Hirsch as Mordercai. Watch the trailer above, and read how the story made it to the big screen here ➤
—
Thanks to Mira Fox, PJ Grisar, Tani Levitt and Talya Zax for contributing to today's newsletter. You can reach the "Forwarding" team at [email protected].