Forwarding the News
It's Mel Brooks' world. We just live in it.
Ukrainian Jews prep for Purim amid war, Israeli military protests spread, House Speaker Kevin McCarthy visits Hasidic rebbe, and the Alamo's lone survivor may have been Jewish.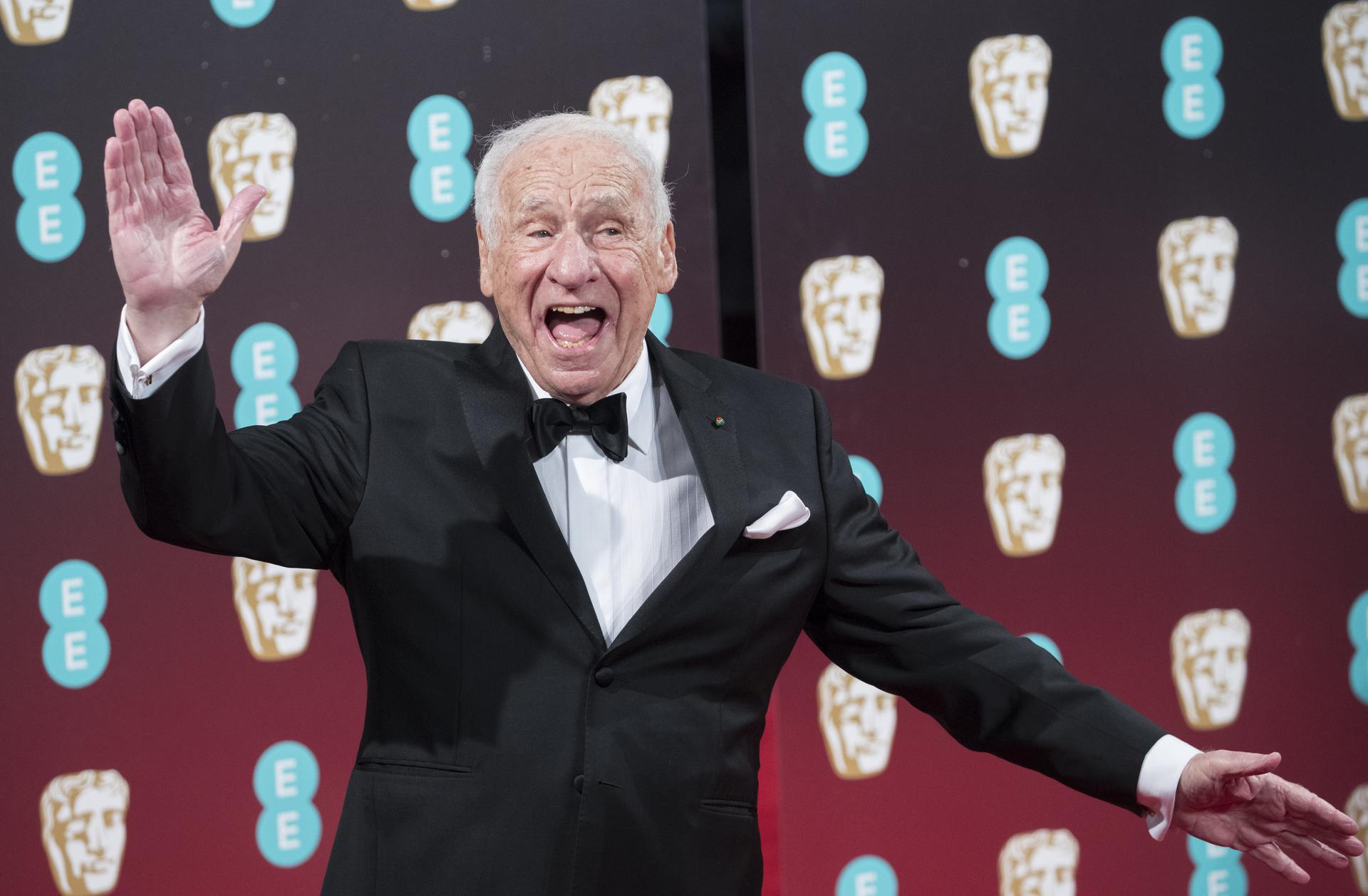 This article is part of our morning briefing. Click here to get it delivered to your inbox each weekday.
Mel Brooks' long-awaited and highly anticipated sequel to The History of the World Part I arrives today on Hulu…
Five questions for Brooks, including how Zoom transformed comedy writing: Brooks, 96, told us that he put "Part 1" at the end of the first film as a joke. Then, 42 years later, "I was getting a little stir crazy when we were all on house arrest thanks to the pandemic. So I thought, what a wonderful way to get back to making people laugh." Does that mean we can expect a Blazing Saddles II? Brooks says he's been toying with the idea of a musical based on that film, but that "the biggest problem would be the horses. I've heard they have no respect for the stage." Read the interview ➤
A Mel Brooks comedy without much Mel Brooks — and that's a good thing: Our PJ Grisar says the new series brings a Brooksian sensibility to new epochs, even as it keeps its erstwhile star largely in the background. Nick Kroll plays a Tevye-esque shtetl-dweller in the Russian Revolution. Ike Barinholtz is Ulysses S. Grant in a Civil War parody. Wanda Sykes takes on the role of Shirley Chisholm in a 1970s-style sitcom. It all "feels more like the rollicking team efforts of Your Show of Shows or Blazing Saddles than its predecessor," PJ writes. Read his review ➤

Related: The author of a new Brooks biography out this month explains why America fell for a self-described "spectacular Jew" from Brooklyn, Brooks' lifelong interest in the Holocaust, and why Young Frankenstein may be Brooks' most Jewish movie.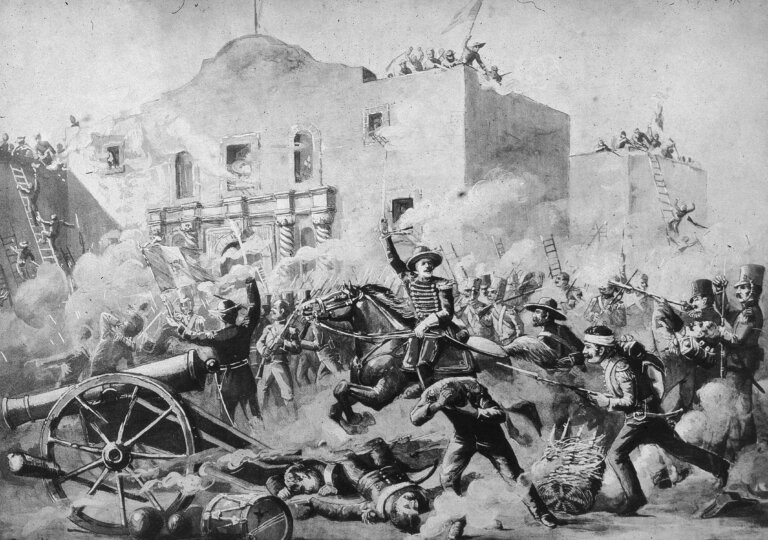 Was a Jewish soldier the only man to get out of the Alamo alive? The storied battle ended exactly 187 years ago today, on March 6, 1836, as Texas fought for its independence from Mexico. Frontiersman Davy Crockett was among 200 men holed up in a fort during a 13-day siege by thousands of Mexican soldiers. Crockett and his comrades were killed. But one man got out alive — or so they say. His name was Louis Moses Rose, and some historians say he was Jewish. But was he? And if he escaped the fate that befell the others, does that make him a survivor — or a coward? Our Beth Harpaz spoke to experts to find out. Read the story ➤

Gifting Zelenskyy a grogger and other ways Ukrainian Jews prepare for Purim: About 150 people are expected at the Kyiv Choral Synagogue for the holiday – down from the usual 500 – for megillah readings, a Purim spiel and gift basket giveaway. "Last year there was still an immediate danger hanging over Kyiv," said Rabbi Yaakov Bleich, one of two men who claim to be Ukraine's chief rabbi. This year, he said, "people are confident that Ukraine will remain a strong democratic country and will never be taken over and occupied by Russia." Read the story ➤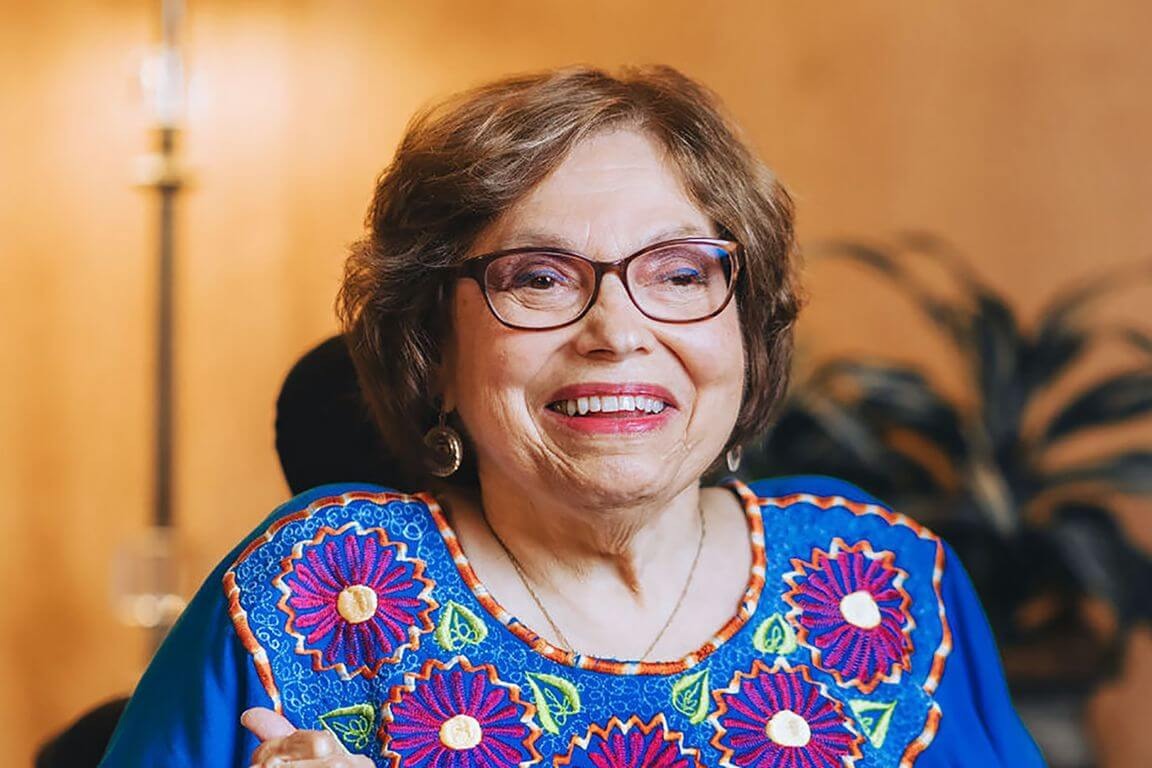 'The Jewish community has an obligation, I believe, to be leaders,' Judy Heumann said in 2016.
Spread the word! Invite someone
to sign up for this newsletter.👇
WHAT ELSE YOU NEED TO KNOW TODAY
Israeli Prime Minister Benjamin Netanyahu at his weekly cabinet meeting on Sunday. (Getty)
🇮🇱 Nearly all reserve members of an Israeli fighter jet unit said Sunday they would not show up to a training session this week in protest of the government's plan to restrict the power of the country's judiciary. Meanwhile, all 10 living former commanders of the Israeli Air Force signed a letter today calling on Prime Minister Benjamin Netanyahu to stop the judicial overhaul, and the current head of the Israel Defense Forces warned Netanyahu that reservist protests could soon spread throughout the military. (JTA, Haaretz, Times of Israel)
😲 Itamar Ben-Gvir, Israel's national security minister, claimed this morning that some anti-government protesters aim to assassinate him, Netanyahu and the prime minister's wife, citing intelligence reports. (Haaretz)
💸 Mike Bloomberg said in a New York Times OpEd that Israel is "courting disaster," and that the proposed judicial overhaul could make Brexit's economic effects look like "bubkes. He noted that "some people have already begun pulling money out of the country and re-evaluating their plans for future growth there," adding: "As the owner of a global company, I don't blame them." (JTA)
🛑 The State Department is considering denying entry into the U.S. to Bezalel Smotrich, the right-wing Israeli politician who said a Palestinian town in the occupied West Bank should be "wiped out." Smotrich is scheduled to address a conference hosted by Israel Bonds that begins on Sunday in Washington. (Axios, JTA)
🏠 Israeli troops this morning measured the home of the man suspected of killing Elan Ganeles, the 27-year-old Connecticut native, in preparation to demolishing it. (Times of Israel)
⚖️ Saadah Masoud, 29, was sentenced to 18 months in prison after pleading guilty to federal hate crime charges stemming from a series of antisemitic attacks. Masoud admitted assaulting men wearing a Star of David necklace and a yarmulke and a protester draped in an Israeli flag in three separate incidents in 2021 and 2022. Prosecutors described Masoud as a "traumatized young Palestinian;" Masoud's attorney said that, "as much as the government tried to make this about Judaism, it was always about Israel." (AP)
🦸 A former DC Comics editor who oversaw the Batman franchise has a new project: a graphic novel version of the Purim story. He sees Esther as the original Wonder Woman: "Ripped away from her family, her land and her people to serve in a foreign court, keeping a secret identity until the moment comes to step up and be a savior." (JTA)
Quotable ➤ "Not since Germany in the '30s have I witnessed antisemitism no longer lurking, but standing proud with hands on hips like Hitler and Mussolini, kind of daring us to defy it. I've never experienced this in my entire life, especially in this country." – Steven Spielberg during a Thursday interview with Stephen Colbert.
Shiva call ➤ Danielle Charak, an internationally recognized Yiddish scholar based in Australia, died at 84.

What else we're reading ➤ What it's like to be a Persian Jew celebrating Purim in America … Oil for King Charles III's coronation consecrated in Jerusalem … The woman preserving the endangered cuisine of Indian Jews.
Joc Pederson, Danny Valencia and Dean Kremer will play for Team Israel in the 2023 World Baseball Classic. (Getty)
On this day in history (2017): Israel made its debut at the World Baseball Classic. The team became the Cinderella story of the tournament, winning its first-round group and then beating Cuba, at the time No. 5 in the world, before losing to the Netherlands and Japan in the second round. Team Israel returns to the competition Sunday in Miami, where it will face Nicaragua. "Any way you look at it," our Louis Keene says, this year's "roster is the greatest collection of Jewish talent ever squeezed into one dugout."
Last year on this day, then-Prime Minister Naftali Bennett of Israel met with Russian President Vladimir Putin in Moscow to try and negotiate a peace in the war with Ukraine.

On the Hebrew calendar, it's the 13th of Adar, the Fast of Esther. Purim begins at sundown.
Impress your friends over Purim by speaking about the holiday in Yiddish. Talk about the characters from the Book of Esther, the food, and even how to criticize someone who seems a tad too drunk. The Forward's Yiddish editor, Rukhl Schaechter, gives you all the phrases you need to know in this short video. A freylekhn Purim!
—
Thanks to Jacob Kornbluh, Tani Levitt, Lauren Markoe, and Talya Zax for contributing to today's newsletter. You can reach the "Forwarding" team at [email protected].