Looking Forward
This week's Torah portion is all about the importance of independent journalism
The 12 men sent to scout the promised land brought back facts. But the community heard them with biased ears.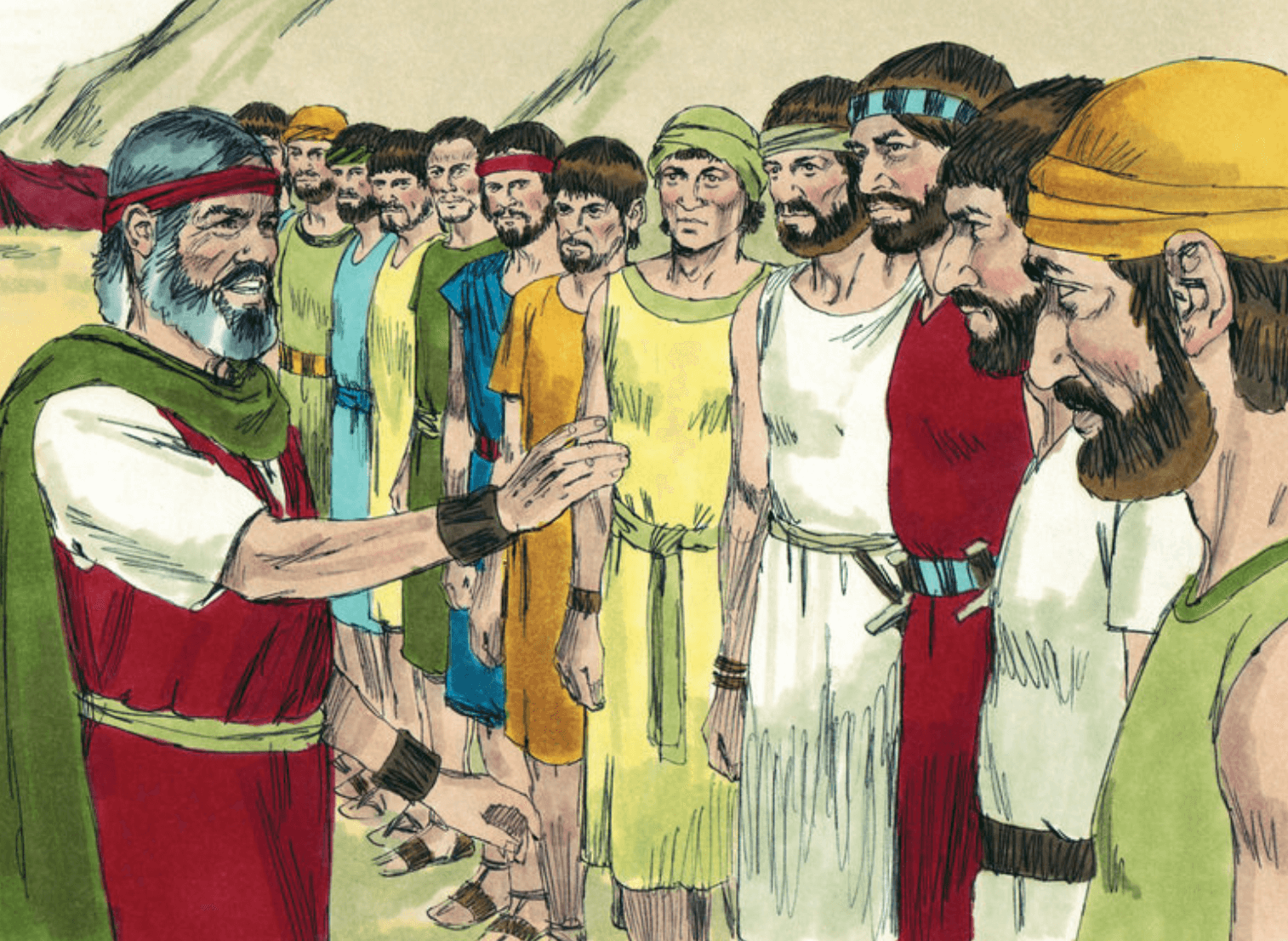 This is an adaptation of Looking Forward, a weekly email from our editor-in-chief sent on Friday afternoons. Sign up here to get the Forward's free newsletters delivered to your inbox. Download and print our free magazine of stories to savor over Shabbat and Sunday.
There is a special skill, or perhaps an innate gift, that many rabbis have, to take the weekly Torah portion and apply it to whatever is going on in the news or in their communities. I don't know if they have a class on this in Rabbi School, but I'm constantly struck by the combination of the Torah's flexibility and our teachers' modern-day insights.
And so it was on Tuesday, when I visited Adas Israel Congregation in Washington, D.C., for a talk about journalism and antisemitism, and Rabbi Aaron Alexander introduced the program with a few words about this week's portion, Sh'lach L'cha.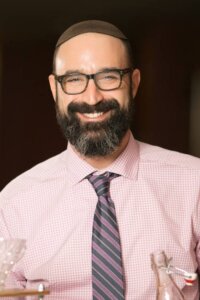 You probably know the story. Moses sent 12 men, one from each tribe, to check out the promised land. They returned laden with plump grapes, pomegranates and figs, and confirmed it was  indeed flowing with milk and honey. But they also saw fortified cities and giant people. The community fears they'll be unable to conquer the land, or settle in it. Appalled by their lack of faith, God banishes the Jews to 40 years of wandering in the desert.
It's commonly thought of as the story of the spies. But the Torah never says "spy." It uses the Hebrew word latur — to explore, to seek. Many scholars call the 12 men scouts, or simply schlichim, representatives. Rabbi Alexander had a different take.
"Moses sends out, essentially, journalists, into the land of Israel," he suggested. "The men were asked to do an essential function in society: to learn about something that nobody knows about so that people and leadership can make decisions about what to do next."
And those 12 reporters did the job they were asked to do. They observed, they gathered facts — and fruits — and they shared what they had seen.
Disaster struck, Rabbi Alexander noted, when they were pushed to interpret beyond the facts, and when their audience brought its own beliefs and biases to bear.
There is a line in the portion, "efes ki az ha'am," which is generally translated as "but all this is for naught, because the nation there is too strong." Efes is Hebrew for zero — as in, we have zero chance. Efes is where the reporters venture into editorializing.
"'Efes' is like a pregnant pause, it's like a 'however, I have to share with you something that's different from what I just said,'" Rabbi Alexander explained. "Efes is the only word that is suspect, that maybe changes it from direct reporting to someone giving it their own spin."
We are blessed, today, to have brave journalists literally risking their lives to bear witness to the atrocities of the war in Ukraine, to corruption in the Philippines, to this week's horrific earthquake in Afghanistan and, yes, to the complexities of the Israeli-Palestinian conflict. To have investigative reporters who hold power to account and follow the story wherever it goes, without fear or favor. To have people who dig deep to explain the motivations and document the repercussions of mass shooters in Buffalo and Uvalde, to explore the vast and specific impacts of today's landmark Supreme Court ruling overturning Roe v. Wade.
And to have a talented, mission-driven team here at the Forward continuing a 125-year tradition of telling the American Jewish story, fully and fairly, broadly and deeply, warts and all.
But we are struggling, as a society, to honor that hard, crucial work for what it is. We have somehow allowed truth to become an elusive, flexible concept. We have let too many independent news outlets languish and become beholden to advocates less concerned with fairness and facts than with their personal and pre-determined agendas.
We are too busy keeping score — Is this article positive or negative? Does this development help or hurt my political position? Will this be good or bad for the Jews? — to allow ourselves to learn something new, to understand another person's perspective, to gain a more nuanced view of our complicated and broken world.
"Nobody ever negates the reality of what was in the land," Rabbi Alexander noted about the Torah's scouts/spies/reporters. "They're villains because we tell this story through the lens of faith, not through the lens of truth.
"It's like everything gets immediately amped up," he added, and "we can only read stories from our personal bias, we are now judging everything from some subjective experience of the world that allows us to see right and wrong in a way that's getting cloudy.
"In a world in which truth is, unfortunately, a moving target," the rabbi said, "we rely, desperately, on people to trust journalists."
I had written this much of today's column before the Supreme Court decision overturning Roe v. Wade was announced this morning shortly after 10 a.m. I thought about switching gears, but I'm not sure I yet have anything new to say about abortion beyond what I wrote when the draft opinion was leaked, about revisiting the 1998 murder of an abortion doctor, and of course my own abortion story, which I told in this space last fall.
And in many ways, the abortion ruling only underscores the argument about our need for high-quality, independent journalism rooted in facts, especially on the issues that cleave our communities. Here are just a few of the Forward articles we have published in the seven weeks since it became clear the court would overrule Roe:
We will continue to cover the lawsuits Jews have filed challenging new abortion restrictions in places like Florida, and otherwise seek to understand what this new reality means, through our Jewish lens. We will go to the places where the future is unfolding, like the scouts sent to the promised land in Sh'lach L'cha, this week's Torah portion.
I've been thinking since my chat with Rabbi Alexander about what those 12 reporters in the story could have done differently. What if they'd interviewed the people in that foreign land, rather than just observed them from afar?
That's what differentiates reporters from scouts or spies; we talk to people, we listen to their stories with empathetic ears, we try to walk in their shoes, we work to reconcile their narratives in order to distill the truth. Instead of describing those people as "giants" and projecting that the Jews would be "grasshoppers in their eyes," reporters would have developed a more three-dimensional view, would have heard their voices and shared their stories.
And what if Moses had sent some women among the 12? They would have gone beyond the fortified city walls to penetrate the homes inside. They would have talked to the mothers and wives and daughters of those "giants." They would undoubtedly have returned, as the men did, with grapes and pomegranates and figs. And a fuller, fairer truth.
Your weekend reads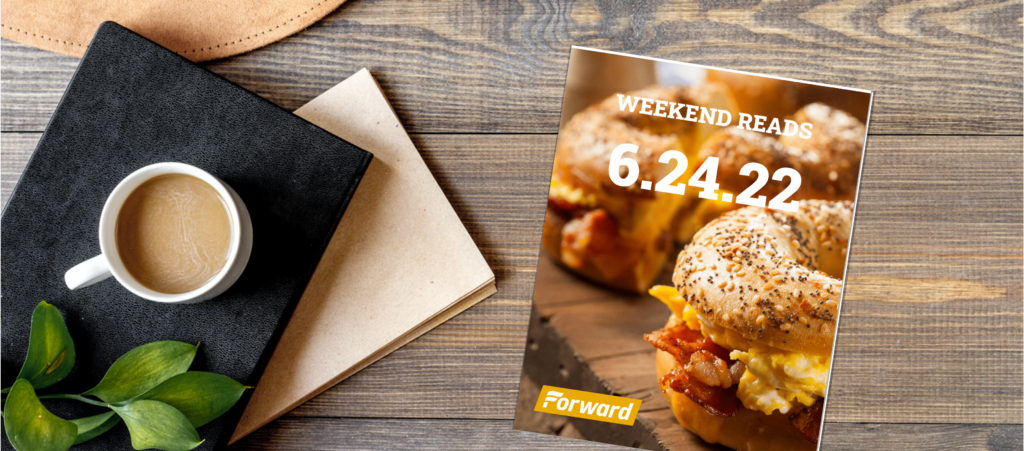 You'll undoubtedly be reading a lot this weekend about the Supreme Court's abortion ruling, so here's some counter-programming. Download the printable PDF or click on any of the headlines below to read online:
Watch: Journalism in a Time of Antisemitism
That Adas Israel talk where Rabbi Alexander made the connection between the Torah portion and our humble profession was a historic occasion, at least in my family. It was the first time that I have spoken publicly about journalism with my sister Debbi Wilgoren, a 33-year veteran of The Washington Post, where she is now deputy national security editor. We spoke about the different ways mainstream publications like the Post and the Forward handle stories like Buffalo and January's hostage-taking at a Texas synagogue — and how we both got into this racket.