The mistake in equating right-wing and left-wing antisemitism
It is imperative to think in relative terms in order to effectively confront contemporary antisemitism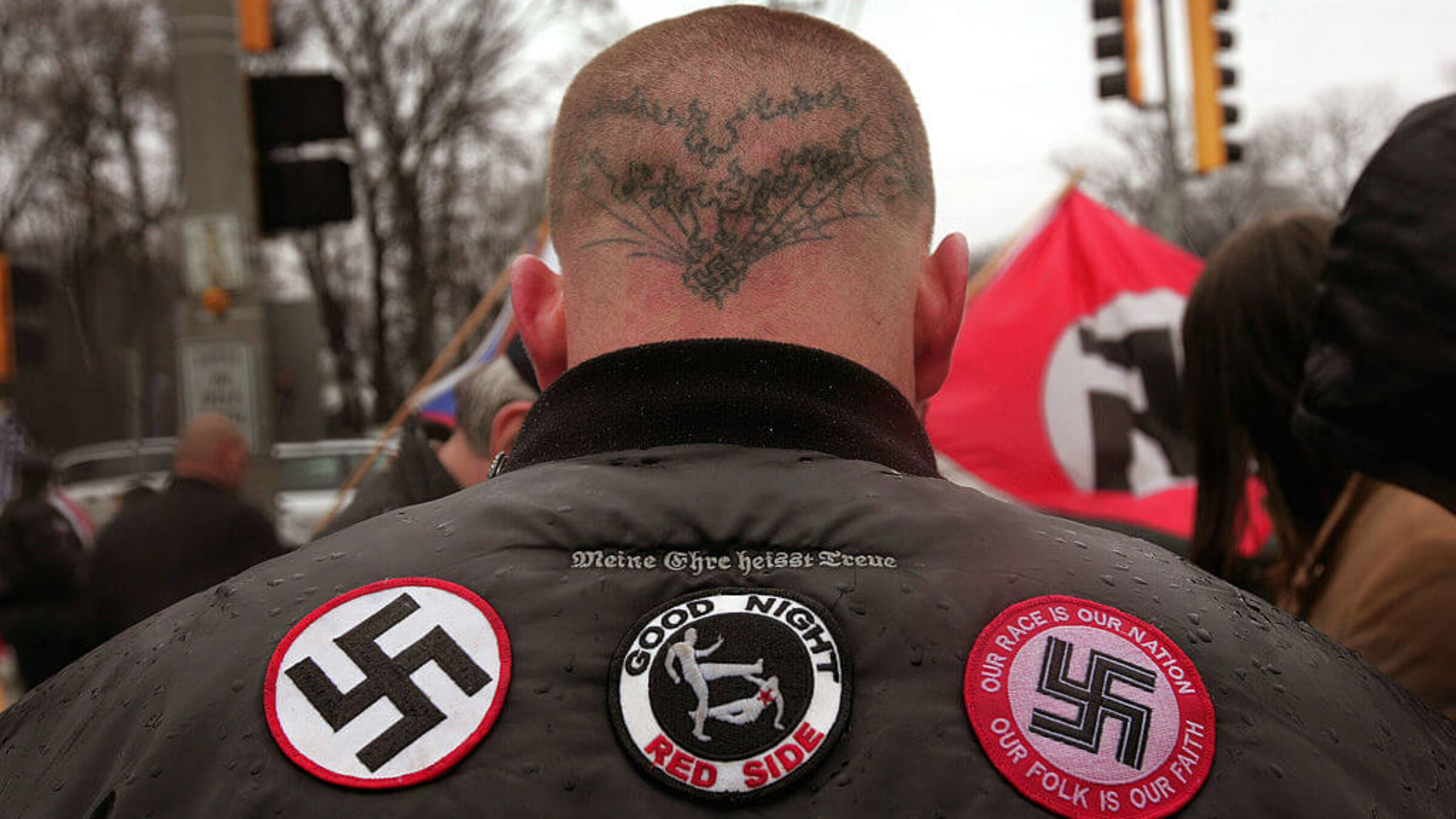 A gunman entered the Tree of Life synagogue in Pittsburgh during Shabbat morning services on Oct. 27, 2018, killing 11 worshippers and wounding six more in the deadliest attack ever on Jews in the United States.
On the same day in 1938, the Nazis started rounding up and sending Polish Jews living in Germany back to Poland.
The throughline of those 80 years — from the expulsion of Polish Jews to the Tree of Life massacre — is white supremacy. The same line stretches from my mother's incarceration in Auschwitz to the virulent antisemitism of this past year — from white nationalist rallies to a mass shooting in Buffalo, New York, inspired by racist and antisemitic conspiracy theories.
Our experience of growing antisemitism spurs us to redouble our efforts to fight it. But the fear it evokes, propelled by the pain of past trauma, can lead to abrupt and disproportionate responses that weaken those very efforts.
"When people are in pain," my mother said, "they don't think in relative terms. They react to a fly as if it were a vulture."
But it is imperative to think in relative terms in order to effectively confront contemporary antisemitism. We must understand the differences ­­between its various types and sources — particularly right-wing and left-wing antisemitism.
Last October, the Washington, D.C., chapter of the Sunrise Movement, a climate activist organization, announced it would not participate in a voting rights coalition with several progressive pro-Israel Jewish groups because of their positions on Israel. It did not condemn progressive non-Jewish groups with similar stances on Israel. In so doing, it crossed a line from a political expression against Israel to antisemitism.
After private and public lobbying by progressive Jewish organizations, the national Sunrise Movement called out its chapter's antisemitism: "Singling out Jewish organizations for removal from a coalition, despite others holding similar views, is antisemitic and unacceptable."
Progressives are sometimes correctly criticized for not calling out antisemitism on the left. In this case, progressive groups like Bend the Arc denounced antisemitism on the left, but many Jewish leaders barely noted their response.
Jonathan Greenblatt, the CEO of the Anti-Defamation League, reacted to the Sunrise D.C. chapter's actions by painting left-wing antisemitism as a mortal danger. "Right-wing antisemitism is the lethal category-5 hurricane threatening to bring immediate catastrophe. Antisemitism on the left, however, is more akin to climate change … The metaphorical temperature is rising, and the conditions threaten to upend life as we know it."
This obfuscation of right- and left-wing antisemitism is a grave mistake. It obscures fundamental differences between them and impedes our understanding of how to combat antisemitism on each end of the political spectrum. And it detracts from the critical role ADL and other groups play in countering right-wing antisemites, from Marjorie Taylor Greene to Kanye West to Donald Trump.
For example, unlike other forms of antisemitism in America today, left-wing antisemitism is often a hatred that begins with anger toward Israel. It is not a hatred of Jews qua Jews. As the historian Steven Beller told me, "Antisemitism stemming from the Israel-Palestine conflict is not inherently due to antisemitic ideology, nor a sense of the Jews not being legitimate members of society."
There are times when anger toward Israel morphs into hatred of Israel. And hatred of Israel sometimes bleeds over into hatred of Jews and opens the door to antisemitic tropes, theories and stereotypes. It was antisemitic, for example, for the musician Roger Waters to call a Jewish mega-donor to Donald Trump a puppet master, no matter what his political motive.
When anger crosses a line and becomes antisemitism, we must call it out. When it doesn't, we must not make misguided accusations and denigrate relevant political critiques as hatred of Jews.
Human Rights Watch did not cross that line when it labeled Israeli policies in the Occupied Territories "apartheid." However, some Israeli leaders and Jewish American organizations rushed to associate it with antisemitism.
Apartheid is defined as "a system of legalized racial segregation in which one racial group is deprived of political and civil rights." It may be an inflammatory term, but it is not antisemitic. The late Israeli Prime Minister Yitzhak Rabin himself once warned, "I don't think it's possible to contain a million and a half [more] Arabs inside a Jewish state, over the long term, if we don't want to get to apartheid."
Anger that leads to strident criticism of Israel is distinct from hatred of Jews. And each requires a different response.
Our response to Jew hatred, no matter its source, must be to protect Jewish institutions and individuals, legislate and enforce laws against harassment and bias, educate about the Holocaust and build alliances to combat all forms of racism, prejudice, and hate.
Anger with Israel, on the other hand, is primarily related to Israeli policies vis a vis the Palestinians. We should respond by addressing its source and engaging in political discourse rather than by lobbing toxic accusations of antisemitism, which only divert attention from important substantive debates about Israel.
The blurring of distinctions between right- and left-wing forms of antisemitism also engenders an internecine struggle within the Jewish and progressive communities. Civil rights strategist and author Eric Ward told me that our inability to understand these distinctions leaves us "unable to build the largest coalition possible to confront the rise of conspiratorial fascism and its manifestations in movements like QAnon, from platforms like Fox News."
On this anniversary of the Tree of Life massacre, when ideologies like the great replacement theory are infiltrating the Republican Party on the eve of midterm elections, we need this coalition more than ever.
To contact the author, email [email protected].