Forwarding the News
From Colleyville to Kanye: Our 10 most read stories on antisemitism in 2022
Israel's ambassador to France resigns over Netanyahu, hundreds protest Santos' exploitation of the Holocaust, and remembering a Black Jew from Alabama who became an Israeli basketball legend.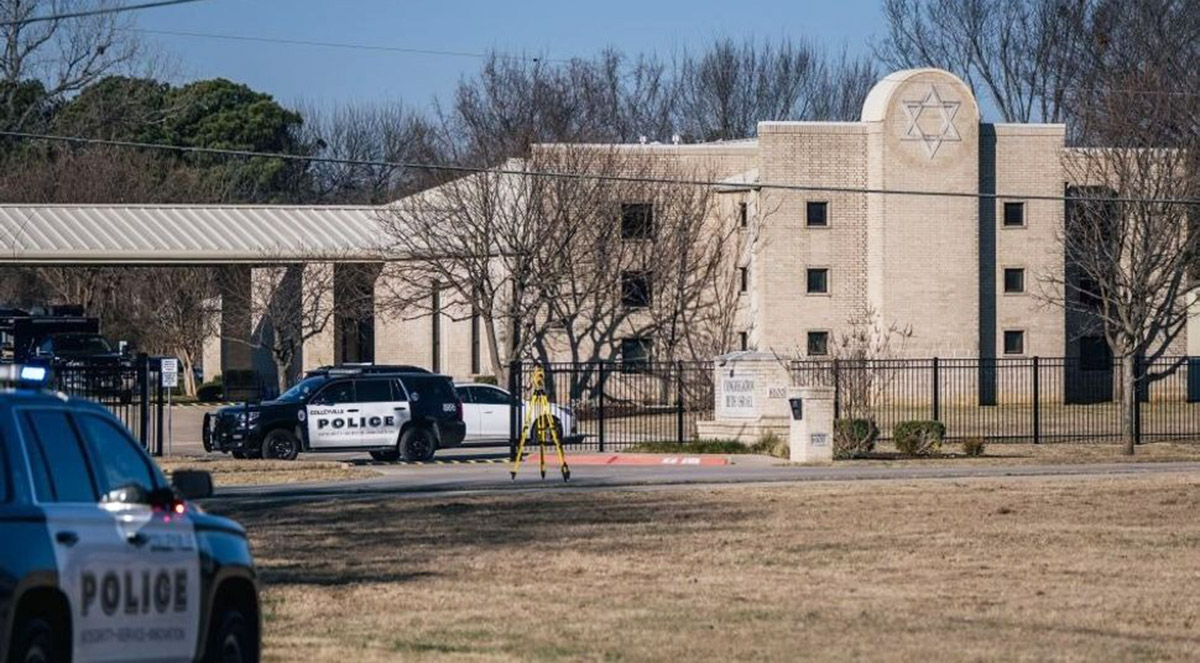 This article is part of our morning briefing. Click here to get it delivered to your inbox each weekday.
Our 10 most-read stories on antisemitism in 2022
It was a year bookended by antisemitism: 2022 began with a hostage-taking at a synagogue in Colleyville, Texas, and ended with Kanye West's very public downfall. (For those keeping score at home, here's every antisemitic thing Kanye has said.)
The Anti-Defamation League says antisemitic incidents are trending higher this year in several major cities compared to 2021, itself a record year. And here at the Forward, articles about antisemitism were some of our most-read.
No storyline is more central to our journalism, or more important to our audiences, than antisemitism. We cover it in all its facets — brief items about hate crimes and hate speech here in this newsletter, critical analyses of data and explainers of extremist movements, opinion essays and deep investigative dives.
Given its prominence in the headlines, our news editor, Lauren Markoe, decided to compile the 10 most-read stories about antisemitism of 2022. The No. 1 story on the list was also the single most-read page on our website overall: Sharon Rosen Leib's open letter to Dave Chappelle after his Saturday Night Live monologue about West.
Five others on the list were also about West or how others reacted to him. Another focused on NBA star Kyrie Irving's tweeting of a link to an antisemitic movie. And two delved into antisemitism on college campuses. See the list ➤

A postscript: That rabbi who threw a chair at the hostage-taker in Texas and saved his congregants? He ended the year at the White House, lighting the Hanukkah menorah with President Biden.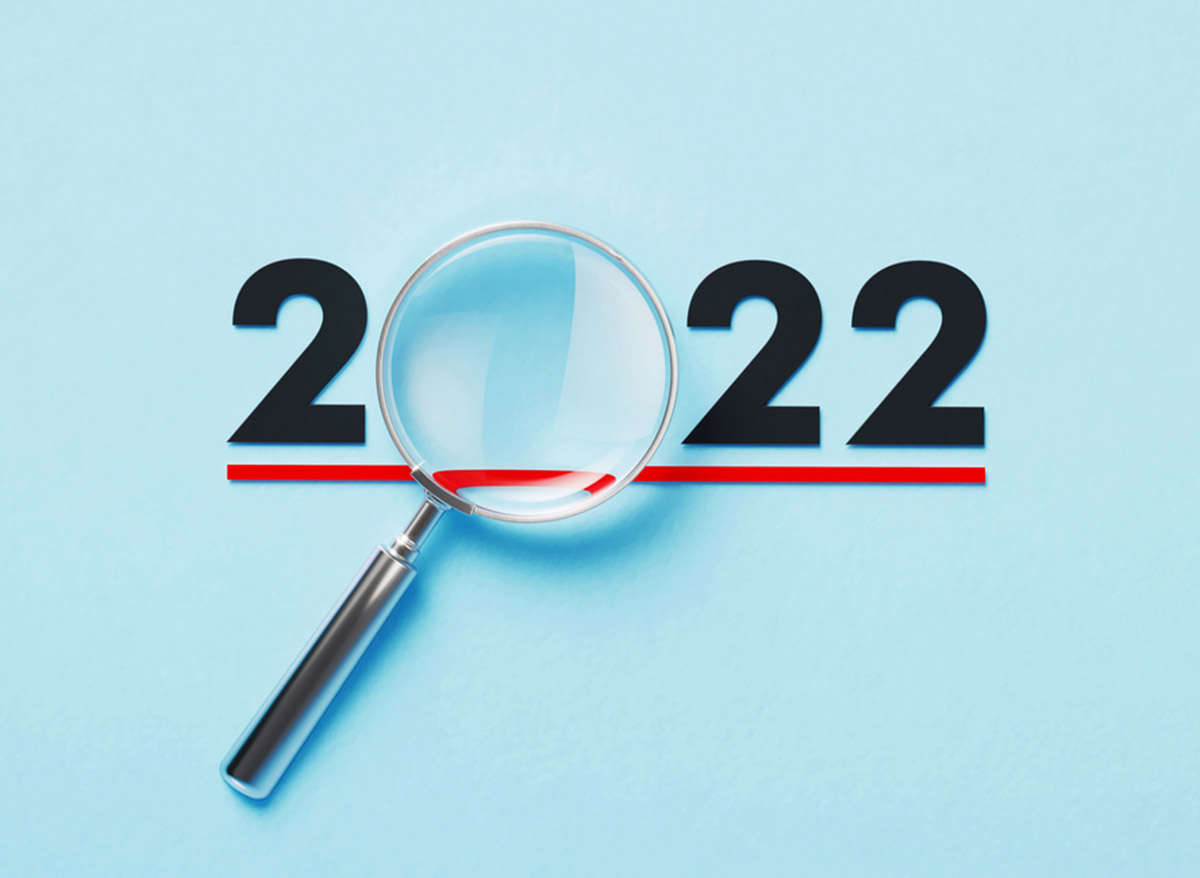 We've been making lists and checking them twice…

Check out all our "Best of 2022" coverage.
Israeli Prime Minister Benjamin Netanyahu chaired the first cabinet meeting of his new government on Thursday. (Getty)
Opinion | American journalists need to start fact-checking Netanyahu in real time: In recent interviews with U.S. news outlets and podcasts, incoming Prime Minister Benjamin Netanyahu has been "distorting, dissembling and exploiting the lack of knowledge of his interviewers," says Paul Gross, who lives in Jerusalem and writes and lectures on Israeli politics. As Netanyahu ushers in the most right-wing government in Israel's history, Gross implores international journalists to shine a light on the prime minister's assertions. "American journalists must treat Netanyahu not as the center-right leader he claims to be," Gross writes, "but as what he is: the leader of a government that rejects the liberal principles upon which both the United States and Israel were founded." Read his essay ➤
Israel's ambassador to France resigned Thursday to protest Netanyahu's new right-wing government, saying its plans "go against my conscience, my worldview, and the underlying promises of the declaration of independence of a Jewish and democratic state." Read the story ➤
Hundreds protested Congressman-elect George Santos's litany of lies at a Long Island event on Thursday, condemning his exploitation of the Holocaust for political gain. 'Fake Jew, real gonif' read one sign. And late last night The New York Times published another investigative scoop showing Santos may have misused campaign funds for personal travel and living expenses. Read the story ➤

Video of a woman trying to remove antisemitic and Holocaust-denying signs on an Iowa highway overpass went viral this week, racking up more than 1.8 million views. Read the story ➤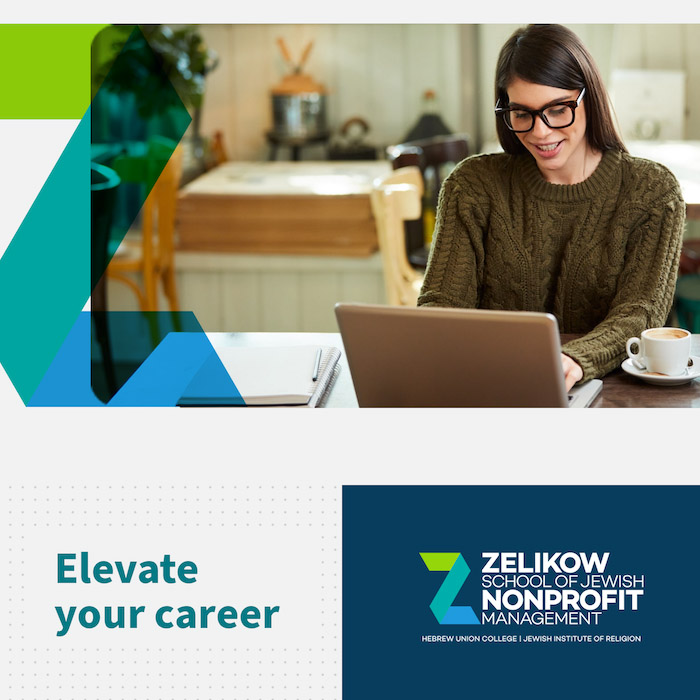 Current Jewish professionals are eligible for 100% combined scholarship coverage with the Midcareer Fellowship.
WHAT ELSE YOU NEED TO KNOW TODAY
The opulent ark at the Forest Hills Jewish Center was designed by the late artist Arthur Szyk. (Courtesy)
🕍 When a Queens synagogue dedicated its postwar building in 1949, its opulent ark stood out. Now the congregation is moving, and the fate of the ark is in limbo; some museums have turned it down because of its 26-foot height. One Judaica expert calls it "a tour de force of Jewish art." (NY Jewish Week)
🇮🇷 An Iranian author has reportedly been sentenced to death for giving an interview to an Israeli TV station. In the interview, the author, Mehdi Bahman, criticized the regime in Tehran and the imposition of Islamic law and called for establishing diplomatic and economic relations between Israel and Iran. (Times of Israel)
🌎 Americans who pray daily, regularly attend religious services and consider religion crucial in their lives are far less likely than other U.S. adults to express concern about global warming, a new poll has found. (AP)
🇮🇱 Prime Minister Benjamin Netanyahu has created several new ministries for far-right and religious members of his coalition that address Jewish identity and could further erode relations with American Jews, the Haaretz columnist Anshel Pfeffer argues in a new opinion essay. (NYT)
⏱️ Is Judaism a younger religion than previously thought? A new book by an Israeli archaeologist suggests that common Jewish practices emerged only a century or so before the birth of Jesus, and not nearly 4,000 years ago. (Smithsonian Magazine)
⚾ Meet Alon Leichman, 33 and apparently the first Israeli-born athlete to make it to Major League Baseball — as an assistant pitching coach for the Cincinnati Reds. "His journey has been unlikely, verging on preposterous," Elli Wohlgelernter writes of Leichman in a new profile from the Jewish Telegraphic Agency. "How could someone from Israel, where baseball is barely an afterthought, step out of the wheat fields of a kibbutz to the highest level of baseball in the world?" (JTA)
Mazel tov ➤ To Rabbi Seth Farber for receiving the 2022 Award for Service to Klal Yisrael from the Rabbi Samuel S. and A. Irma Cohon Memorial Foundation. Farber is the founder of ITIM, an organization that helps Israelis navigate the country's rabbinic bureaucracy.

Shiva call ➤ Willie Sims, an Israeli basketball legend who experienced both antisemitism and racism as a Black Jew growing up in Alabama, died at 64.
In this weekend's edition of our print magazine: Read our latest scoop in the evolving saga of Congressman-elect George Santos and the lies he told about his Jewish background. Plus: Why a Jewish mom was arrested this week when she landed at the airport in Los Angeles, a look at why Google search results briefly showed a controversial definition for Jew and the story of a Holocaust victim who got a funeral 77 years after Dachau's liberation. And: As the holiday season ends, and tourists retreat from New York City's Rockefeller Plaza, we explore why there's a bust of an antisemite on the premises. Download your copy now ➤
On this day in history (1066): Joseph ibn Naghrela, a leader of Iberian Jewry, was killed in what became known as the Grenada Massacre. A Jewish official in the court of King Badis al-Muzaffar, Joseph apparently hid in a coal pit as a mob stormed the royal palace where he was hiding. After the mob crucified Joseph on a cross, they killed as many as 4,000 local Jews.
Last year on this day, our colleagues at the JTA reported that Rabbi Angela Buchdahl was a 'Jeopardy!' clue.

Happy National Bicarbonate of Soda Day. 🤷
A sexy song for Shabbat: Rokhl Kafrissen made a Yiddish translation of Jimmy Buffet's 1973 song Why don't we get drunk, called Kum tsu mir (Come to me), which klezmer musicians Lorin Sklamberg and Sasha Lurje perform in this video, accompanied by fiddler Craig Judelman. In the song, a married couple is just about to begin the Shabbat meal when the wife changes her mind. "Loz oys di hamoytsi, kum tsu mir" (Let's skip the hamotzi, come to me!).
–––
Thanks to Nora Berman, Matthew Litman, Lauren Markoe, Rukhl Schaechter and Talya Zax for contributing to today's newsletter. You can reach the "Forwarding" team at [email protected].