Forwarding the News
American Jews feel less safe than in 2021 + Kanye inspired at least 30 antisemitic incidents
Today: Massive protests in Israel, multiple political scandals about Messianic Judaism and advice on whether to ask someone out after a brush-off.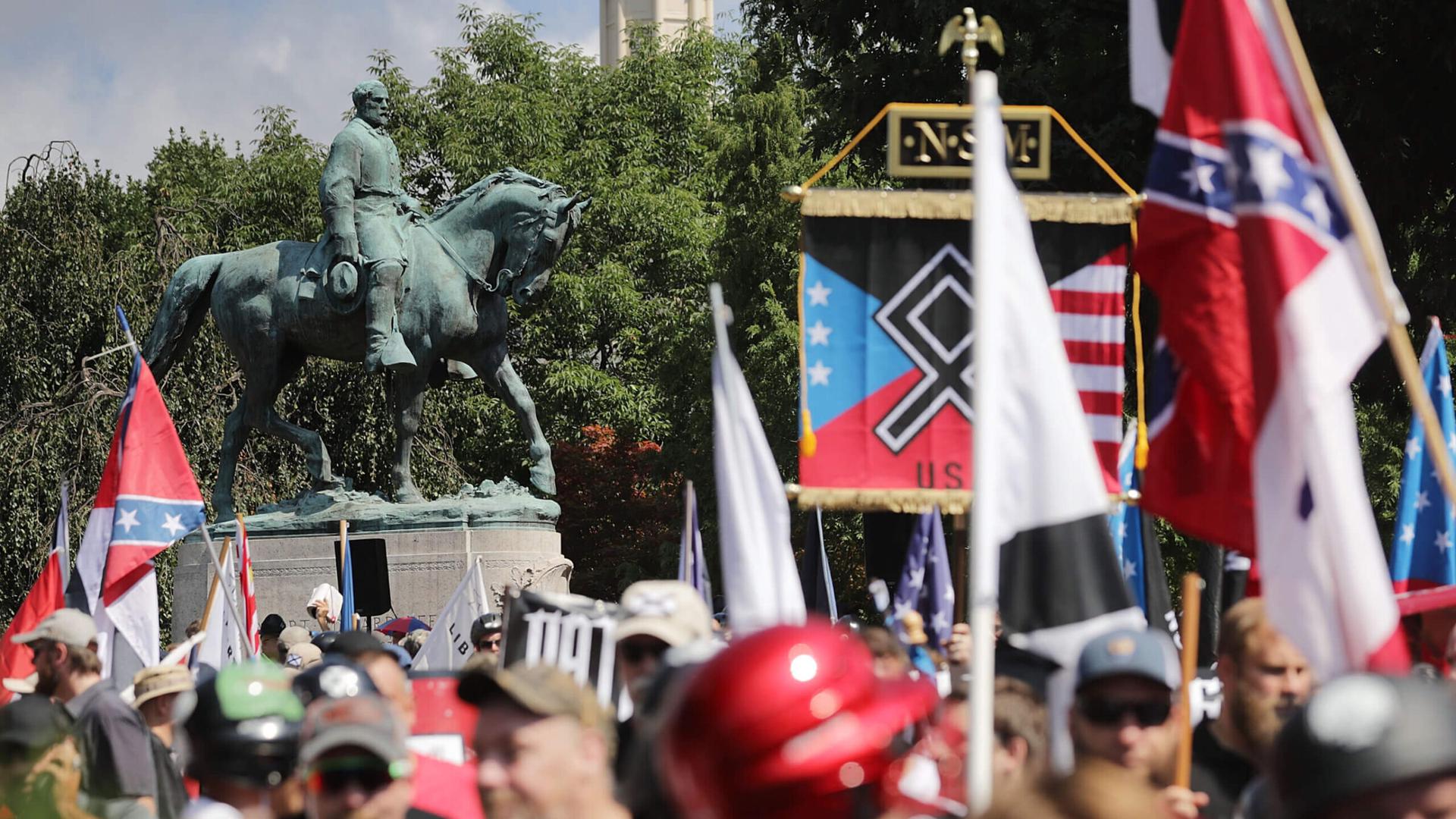 This article is part of our morning briefing. Click here to get it delivered to your inbox each weekday.
A new study paints a concerning picture of antisemitism in 2023: The American Jewish Committee's 2022 State of Antisemitism survey, released this morning, shows startling regional disparities in the extent to which American Jews experience antisemitism — and finds that many American Jews see antisemitism in the country as getting worse.
Southern Jews most affected: 7% of Southern Jews reported that they were victims of a physical antisemitic assault in 2022, and a full quarter of Southern Jews said they'd experienced verbal antisemitism. Across the survey, Jews in regions where they make up a smaller percent of the population — just 1% of Southerners are Jewish — experienced more antisemitism than those in regions, like the Northeast, where their numbers are higher.
Increasing fears: 41% of the survey's respondents reported feeling less secure than they did in 2021, and 89% said they saw antisemitism as a problem. Jews aren't alone in feeling that antisemitism is becoming a serious concern: 68% of the general public said antisemitism was a problem, around an 8% increase from last year.
Awareness remains key: One big takeaway, AJC chief executive Ted Deutch said in a briefing attended by our reporter Arno Rosenfeld: It's essential that Americans understand that antisemitism, far from a theoretical menace, has a real and growing impact "on the Jewish community, and in particular, on younger Jews."
PLUS — the Kanye West effect: A separate study by the Anti-Defamation League, also released this morning, examined the effects of Kanye West's antisemitic rants. They found that West, who goes by Ye, had inspired at least 30 antisemitic incidents since October, when he infamously vowed on Twitter to go "death con 3" on Jewish people. But questions remain as to whether West's vitriol simply encouraged people who already held antisemitic views, or actively inspired new antisemitism. Read the story ➤
Lena Epstein, then a candidate for Congress, on Aug. 9, 2018.
A politician announced her baptism in Messianic Judaism. The rabbi of her synagogue says there's no such thing. Lena Epstein, who is running to head the Michigan GOP, made headlines last week when she declared herself to be a "Jewish Messianic believer of Christ." Days later, the senior rabbi at a synagogue where Epstein remains a member wrote in a Facebook post that "Jews don't believe in Jesus. Christians do." Their apparent public disagreement spoke to discomfort with Epstein's embrace of a belief that mainstream Judaism disavows — especially given her record of touting herself as a proud Jew. Read the story ➤
This congresswoman claims Jewish heritage. Other details about her background are even murkier. Surprise: Not one but two scandals about claims of Messianic Jewish belief are afoot in the political world! Rep. Anna Paulina Luna, a Florida Republican, has said she was raised attending a Messianic Jewish church and has some Ashkenazi Jewish heritage. Now, multiple family members are publicly contesting those claims. (There's also the matter of her grandfather, who a new Washington Post report reveals was a Nazi soldier.) Read the story ➤
How many times do you ask someone out before you give up? A "63-years-young" Baltimore artist thought she clicked with a man at a gallery opening. But both times she suggested getting together, he wasn't available. In a Valentine-themed Bintel Brief, our writer advised her on the value of taking romantic risks — while respecting clear boundaries. Read the story ➤
But wait, there's more….
• An Israeli team dispatched to Turkey to aid in rescue and recovery efforts after last week's devastating earthquake was sent home because of a "concrete and immediate threat" against them.
• South Park delivered the first good satire of Kanye West's antisemitism, our critic writes.

• Take our weekly news quiz to see how closely you've been following the headlines.
Spread the word! Invite someone
to sign up for this newsletter.👇
WHAT ELSE YOU NEED TO KNOW TODAY
Opposition leaders called for a nationwide strike during a mass protest in front of the Knesset. (Amir Levy/Getty Images)
🇮🇱 Massive protests unfolded in Israel today, as 50,000 people gathered in Jerusalem to object to a proposed judicial overhaul. The protests coincided with the Knesset's first votes on the overhaul, which would place radical limitations on Israel's independent judiciary. Sunday night, Israel's president, Isaac Herzog, pled for lawmakers to seek a compromise, saying he feared the country was "on the brink of constitutional and social collapse." (Haaretz, JTA)
😧 Amsterdam police are investigating after an antisemitic conspiracy theory was projected onto the Anne Frank House last week. The text referred to a theory linked to Holocaust denial that suggests that Frank's famous diary was a forgery. (NPR)
👀 A Jewish congressman who raised concerns about antisemitism on Twitter was — you guessed it — subsequently bombarded by antisemitism on Twitter. Rep. Jared Moskowitz brought up alarming reported increases in antisemitic rhetoric on the platform under Elon Musk's leadership during a hearing last week. (CNN)
😔 A second child died after a car ramming attack in East Jerusalem. The Friday attack killed a 6-year-old on the scene, and his 8-year-old brother died from his injuries over the weekend. A 20-year-old man was also killed in the attack, and several others were injured, including the boys' father, who a hospital said is in serious condition. (JTA, Times of Israel)
😞 A Jewish Israeli settler shot and killed a Palestinian man in the West Bank, Palestinian officials said. Israeli officials said IDF soldiers were on the scene after reports of riots breaking out between Palestinians and Israelis. (Reuters)
😒 Universal Music Group dropped a German band accused of antisemitism. At least one member of the band, Weimar, was revealed in a report last week to have previously performed with a neo-Nazi act. (Billboard)
🖼️ Ronald Lauder, president of the World Jewish Congress, reached an agreement with the heirs of a Holocaust refugee over a famous artwork she sold while fleeing the Nazis. Lauder has owned Gustav Klimt's "The Black Feather Hat" since 1973, and has now repurchased the painting from Irene Beran's family after years of provenance research. (New York Times)
What else we're reading ➤ Why everyone in Washington, D.C. loves Doug Emhoff … The masterpiece about the Nazi occupation of Kyiv that everyone wanted readers to forget … The Holocaust survivor who caught Marilyn Monroe's most famous moment on camera.
On this day in history (1972): The film version of Cabaret, starring Joel Grey and Liza Minnelli, was released. An adaptation of the 1966 musical of the same name, the film, which chronicled the demise of Weimar German culture during the rise of the Nazis, has routinely been cited as one of the greatest films of all time. But the movie strikingly excluded the musical's most Jewish subplot, about the doomed romance between a Jewish fruit vendor and his non-Jewish landlady — a story that, The Jewish Chronicle wrote in 2022, lends the musical "tenderness, pathos and weight."
Waves Apart, a new film to be shown at the Santa Barbara International Film Festival on Feb. 16, is the true story of a Jewish surfer confronting the dark, antisemitic history of the sport in which he once found solace. Watch the trailer above.
—
Thanks to Benyamin Cohen and Beth Harpaz for contributing to today's newsletter. You can reach the "Forwarding" team at [email protected].