Forwarding the News
What's it like to play Anne Frank on stage? Ask these four teenage actors.
Texas man who posed as Hasidic Jew arrested for child abuse, House launches ethics inquiry into George Santos, why Jewish groups are battling Ticketmaster, and the return of 'Mrs. Maisel.'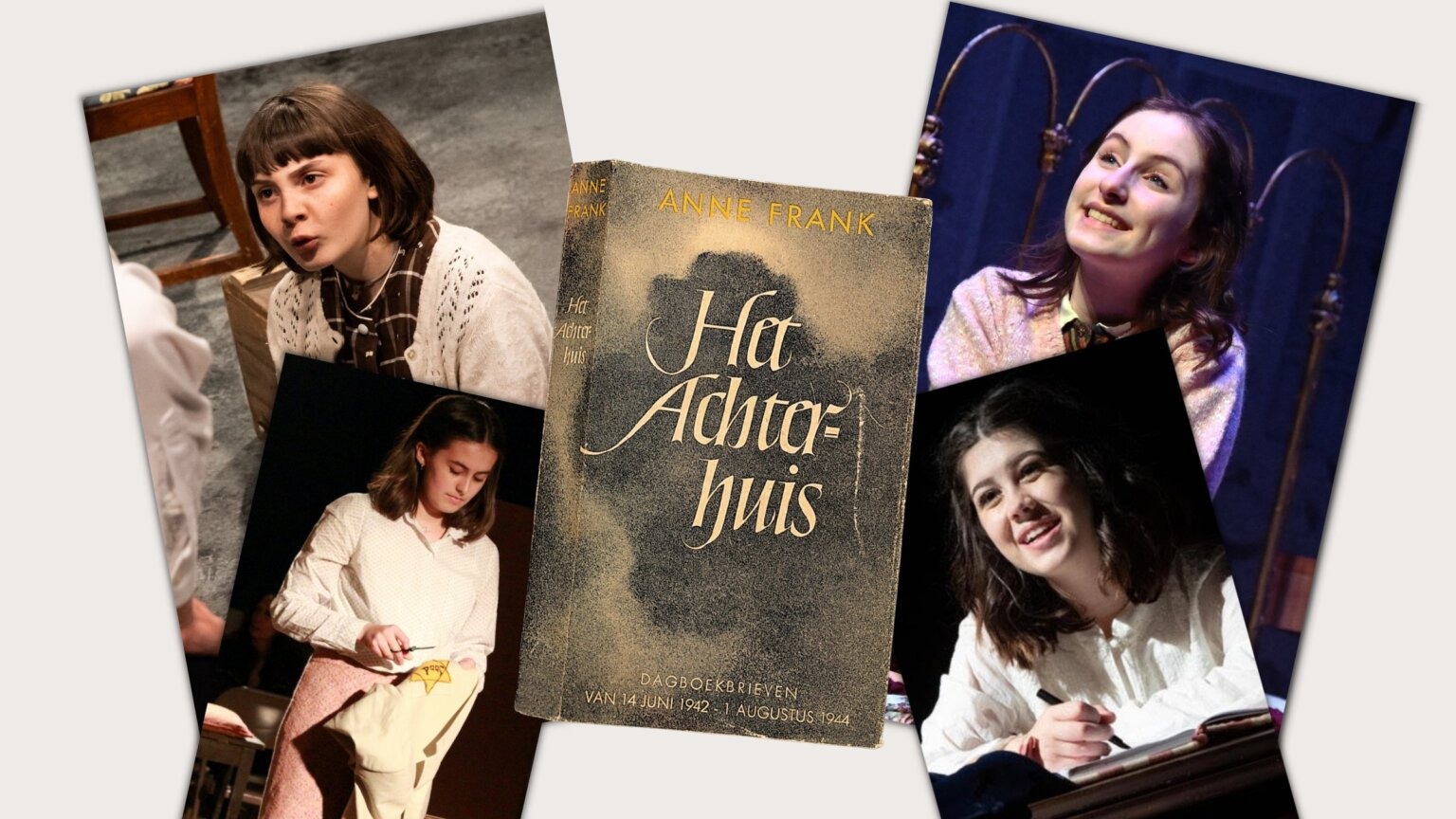 This article is part of our morning briefing. Click here to get it delivered to your inbox each weekday.
'She felt so real to me': Four teens on how playing Anne Frank changed their lives
The Educational Theatre Association keeps records of the most-performed plays in high schools across the United States. After The Diary of Anne Frank premiered on Broadway in 1955 and toured the country in the late 1950s, our Adam Langer writes, it was one of the top shows for five decades.

Even now, teenagers are building annexes, practicing dialogue and putting on costumes to play the Frank and Van Daan families. The Diary of Anne Frank played in Zionsville, Indiana, in January and February; a production is being staged this month in Jackson, Tennessee. This spring, it will open in Long Beach, California, and Holmdel, New Jersey. And a new opera about Anne is premiering today at Indiana University.
Mia Patronas playing Anne Frank in 2022 at the Duluth Playhouse in Minnesota. (Courtesy)
In "A Multitude of Annes," the seventh and final episode of our podcast about the play, Adam talked to four teenage actors about what playing the title role meant to them and what they think it might mean to them in the future.
"The end of the show was so hard for me," said Reagan Mulvey, who portrayed Anne in a 2021 North Carolina production. "I remember quite a few nights coming off the stage hyperventilating."
Simone Jolly, who played Anne in Tacoma, Washington, last spring echoed those sentiments: "When the show was over," she said, "I never felt relieved that it was done."
Read the story ➤ or Listen to the podcast ➤

And check out other articles in our series about how The Diary of Anne Frank changed the lives of the people who brought it to Broadway, Hollywood and the rest of the world here, here and here.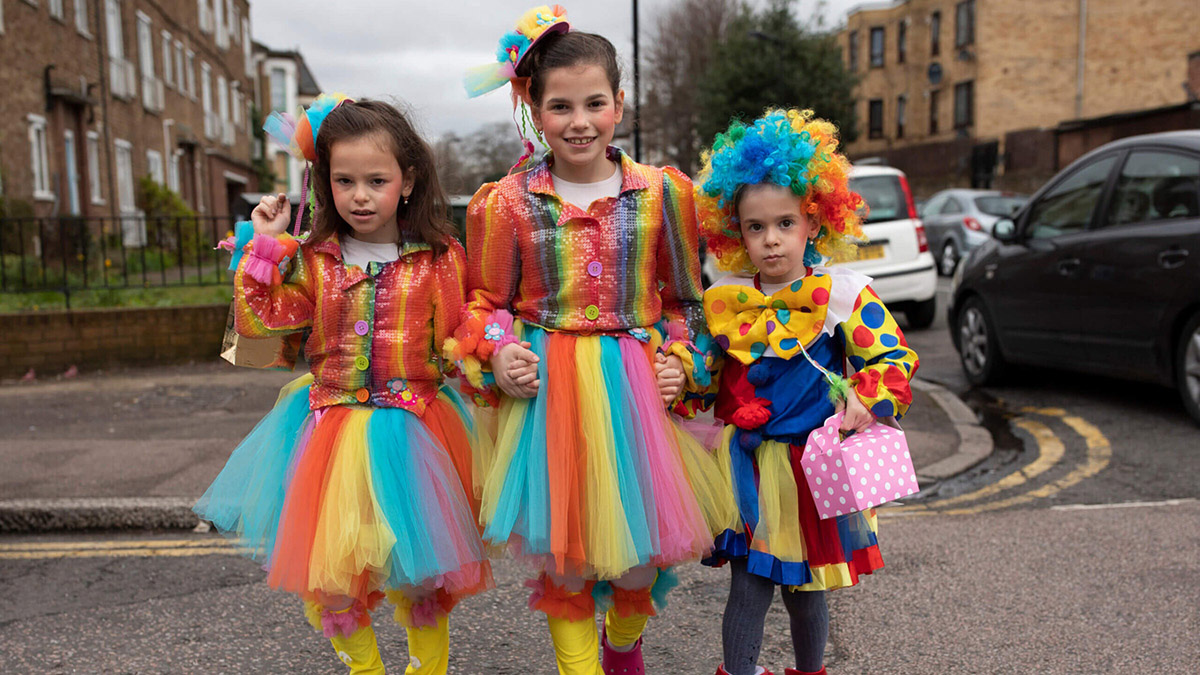 'Keeping up with the Cohens' — how did Purim baskets get so stressful? One of the mitzvot for Purim is giving out mishloach manot — gift baskets containing sweets, fruit and (sometimes) alcohol. But this homey tradition has gotten pretty, well, extra in some circles, according to our Mira Fox. Peer pressure is pushing some folks to spend hundreds or even thousands of dollars on mishloach manot, and tons of time and creative effort designing them to match family members' Purim costumes. Somehow, Mira writes, "a tradition that is supposed to be an act of charity and community, something fun and festive, has become a source of stress." Read the story ➤
Through music, a fervent hope to build bridges of understanding in the Middle East: The West-Eastern Divan Orchestra was founded by Palestinian philosopher Edward Said and Argentinian-Israeli conductor Daniel Barenboim. By bringing Palestinian and Israeli musicians together, they hoped to encourage dialogue. The ensemble is now touring the U.S. under the baton of Barenboim's son, Michael. "We offer an alternative model of thinking for the Middle East," he said. "If you know the other, if you know their story and if you know their history, you are much more likely to understand them." Read the story ➤
But wait, there's more…
Spread the word! Invite someone
to sign up for this newsletter.👇
WHAT ELSE YOU NEED TO KNOW TODAY
Hayim Nissim Cohen, formerly Jeffrey Lujan Vejil, in one of many videos posted to social media. (YouTube)
😲 A Texas man who posed as a Hasidic Jew, adopted nine boys and chronicled their life on the family's popular social media channels was charged with sexually abusing them and is being held in a Houston jail. The arrest came after one of the boys went on an advice podcast seeking help. (Times of Israel)
🇮🇱 American rabbis are wrestling with how to critique Israel from the pulpit without upsetting some congregants. Rabbi Sharon Brous of Los Angeles said the phenomenon even has an informal name: "Death by Israel sermon." (JTA)
🇭🇺 Hungary's far-right president, Viktor Orban, decided to move his country's embassy in Israel from Tel Aviv to Jerusalem, in an apparent attempt to curry favor with Prime Minister Benjamin Netanyahu. Hungary would be the first member of the European Union to put its embassy in Jerusalem, following a similar move by the U.S. in 2018. (Times of Israel)
🎟️ Jewish groups are urging Ticketmaster to stop selling tickets to events featuring Louis Farrakhan, the Nation of Islam leader. Farrakhan used the platform to sell tickets for an event on Sunday in which he defended Kanye West and accused Jews of controlling Black celebrities. (Algemeiner)
👮 The man arrested for shooting two Jewish men as they walked home from services in LA on two consecutive days in February was on the FBI's radar. The Los Angeles Police Chief said this week that local and federal authorities first became aware of his hate-filled diatribes last year. (Los Angeles Times)
📫 Jewish groups are among those supporting the Supreme Court case of an evangelical Christian postal worker who was disciplined for declining Sunday shifts. The Anti-Defamation League and the American Jewish Committee joined briefs this week supporting the worker, joining Orthodox groups and Christian ones in arguing for religious protections in the workplace. (JTA)
🚶 Remember when we told you earlier this week about a hiker in Israel who stumbled across a 2,500-year-old ceramic shard that bore the name of Darius the Great, the father of King Ahasuerus from the Purim story? Turns out, it was a fake. A teacher came forward after the news broke to reveal that she was showing a group of students how such objects were inscribed in ancient times, and accidentally left the item on the ground. (Israel Antiquities Authority)
🎭 Amazon announced the premiere date for the fifth and final season of The Marvelous Mrs. Maisel: April 14, the day after Passover. (People)
🎭 And speaking of Jewish comedians… Lea Michele will continue to play Fanny Brice in Broadway's Funny Girl until the show closes on Sep. 3. A North American tour through 30 cities is set to begin in the fall. (Hollywood Reporter)

Long weekend reads ➤ How Jewish actors and directors tackle antisemitism in The Merchant of Venice … How foreign caregivers in Israel have been extorted for decades … How a Holocaust survivor became a TikTok star fighting antisemitism.
In this weekend's edition of our print magazine: Why the streaming wars may spell the end of peak Jewish TV; how a Jewish professor in Wisconsin ended up helping tutor 3,000 Ukrainian high schoolers; what Walter Mosley has to say about his Jewish mother; and a look at four modern-day Vashtis. Download your copy now ➤
On this day in history (1921): Two Toronto doctors, Frederick Grant Banting and John Macleod, announced the discovery of insulin — a breakthrough that earned them a nomination for the 1923 Nobel Prize in Physiology and Medicine. A Jewish German doctor, George Ludwig Zuelzer, quickly protested the nomination saying that he had discovered insulin first. His claims were met with little response. But in 1985, Zuelzer's son, Wolf W. Zuelzer, won the John Howland Award, the highest honor bestowed by the American Pediatric Society.

In honor of the National Day of Unplugging, check out this essay about how Shabbat teaches people to work less and achieve more.
Laura E. Adkins, our opinion editor, joined me to discuss this week's headlines — including the bizarre trend of super niche Jewish movies like the Hallmark Channel's new romantic comedy … starring a golem. Plus, we talked with Arno Rosenfeld, the Forward's investigative reporter, to get the deep backstory of a new campaign to fight antisemitism and the billionaire behind it. Watch the video ➤
—
Thanks to Samuel Breslow, Mira Fox, PJ Grisar, Adam Langer, Tani Levitt and Talya Zax for contributing to today's newsletter. You can reach the "Forwarding" team at [email protected].