Forwarding the News
New details about Trump-Kushner relationship leak ahead of blockbuster book release
Religion case on Supreme Court docket, Barbra Streisand enters anti-Zionism debate, tracking down the Miami Boys Choir, William Shatner's new memoir and your first look at the 2022 Hanukkah stamp.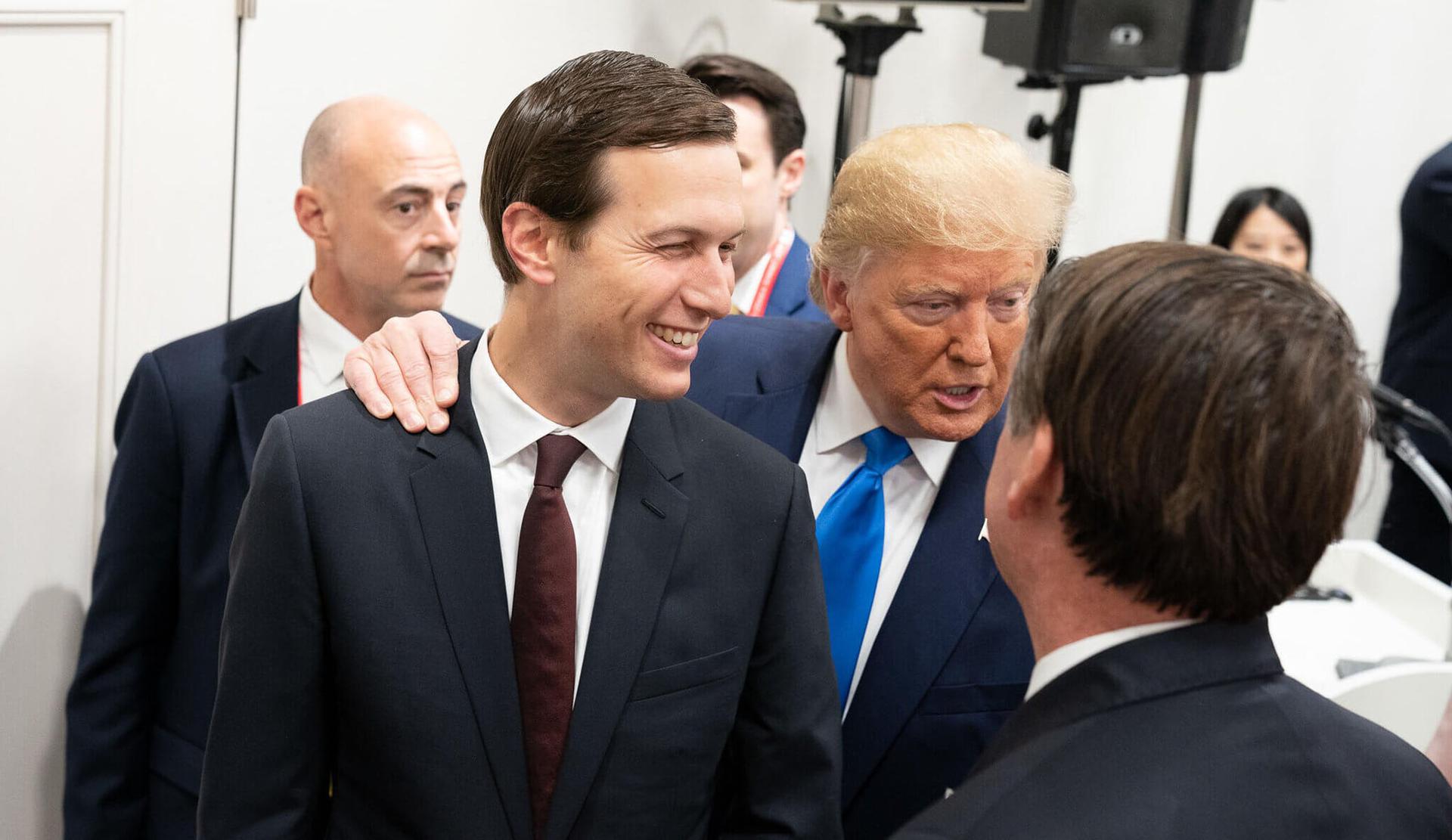 This article is part of our morning briefing. Click here to get it delivered to your inbox each weekday.
Our senior political reporter, Jacob Kornbluh, shares what's in his notebook…
'He sounds like a child': What Trump thought of Kushner, and more Jewish highlights from Maggie Haberman's new book: Former President Donald Trump often diminished and mocked his son-in-law, Jared Kushner, despite giving him an outsized role in the White House, according to Haberman's book, which is set to publish on Tuesday. It also details Kushner's role as a gatekeeper – canceling a meeting about Middle East peace because he was not invited and bypassing the Department of Justice to lobby his father-in-law to commute the 27-year prison sentence of Sholom Rubashkin, a kosher meat executive who was found guilty of 86 counts of bank fraud. Read the story ➤
During a campaign rally on Saturday, Trump denied the book's revelation that he nearly fired Kushner and daughter Ivanka Trump from their White House roles, calling the Pulitzer Prize-winning Haberman a "really bad" reporter. 
Speaking of Kushner, our Rob Eshman has been wondering what the former Son-in-Law-in-Chief might be repenting for this Yom Kippur, since there's no hint of teshuvah in his recently published memoir. Read the column ➤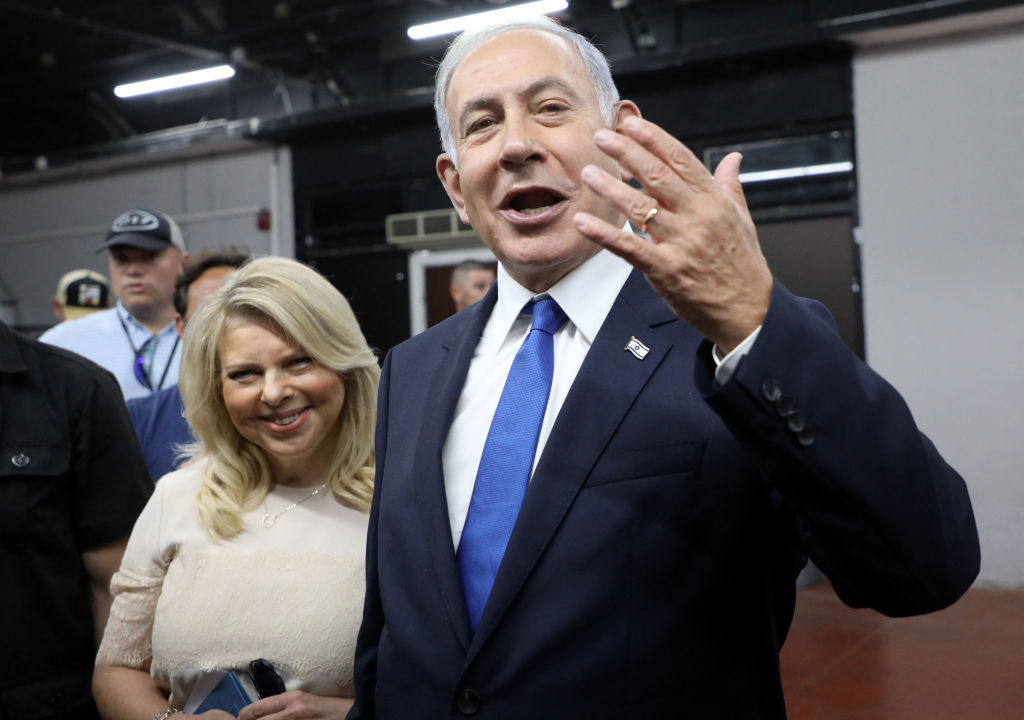 Former prime minister Benjamin Netanyahu with his wife, Sara, after voting in an August primary. (Getty)
Israel welcomed on Sunday a U.S.-brokered maritime border deal with Lebanon that will allow the two countries to produce natural gas and operate its offshore fields in the Mediterranean Sea without dispute. Former Prime Minster Benjamin Netanyahu criticized the move, saying it amounted to surrender, and indicated he would overturn the deal if returned to the premiership following the Nov. 1 elections. 
Speaking of the Israeli elections, recent polls suggest Netanyahu could pull together a bloc of 60 Knesset seats, one short of the majority required to form a government,. Meanwhile, Netanyahu is expected to release a memoir in mid-October, and has scheduled a virtual book tour with American audiences. 

And Sen. Bob Menendez, a New Jersey Democrat, warned Netanyahu in a recent meeting that forming a government with right-wing extremists would further damage bipartisan support for Israel in Congress. Israel's Kann News reported Sunday that Netanyahu has said in private conversations that the Biden administration is trying to intervene in the Israeli elections to influence the outcome.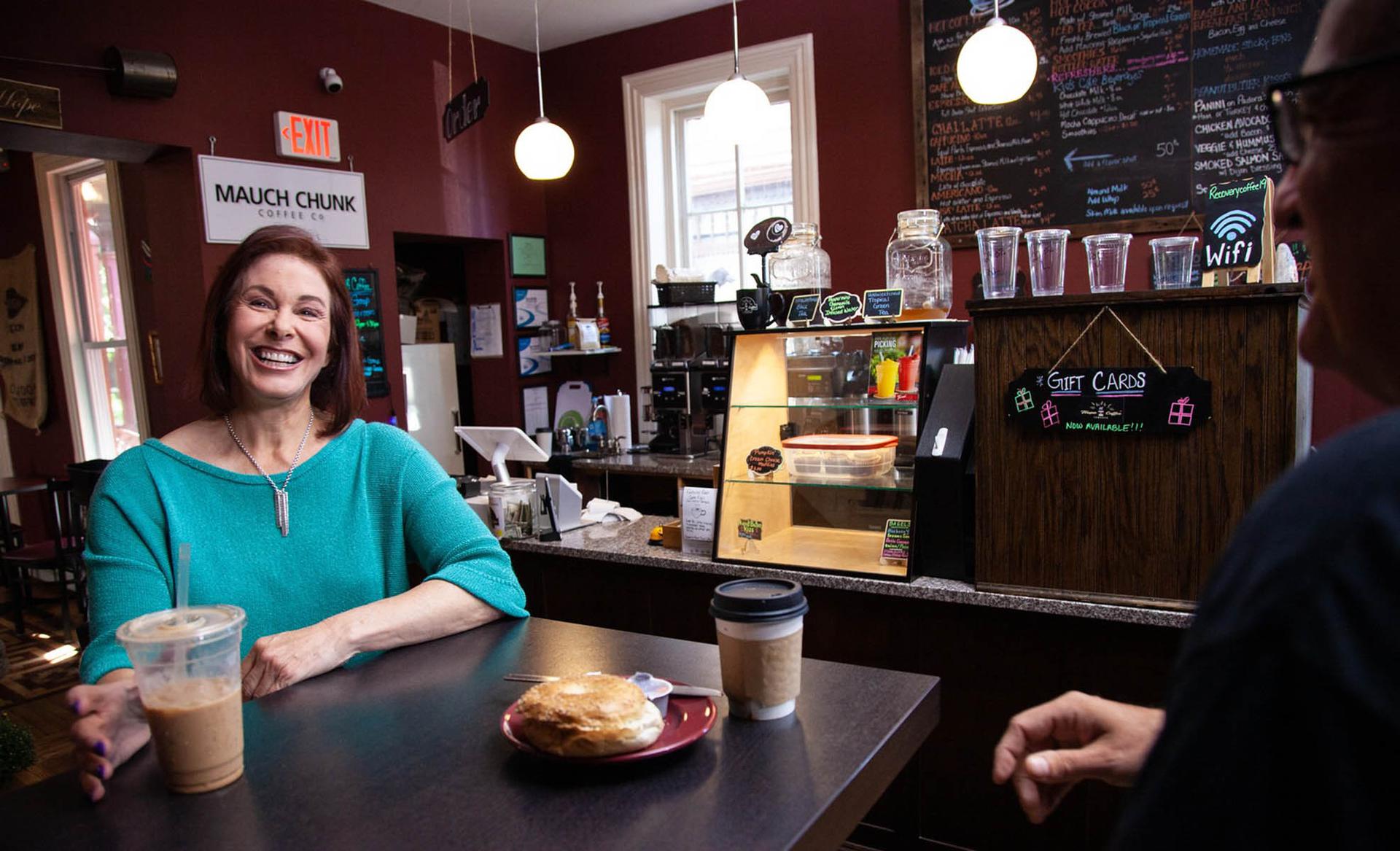 The Republican Jewish Coalition is supporting Lisa Scheller in Pennsylvania. (Courtesy)
Rep. Josh Gottheimer, another New Jersey Democrat, is hosting a hearing in Teaneck today on the rise in antisemitism. 
And political activists are in high gear as early voting kicks off in several states for the November midterms. 
The Jewish Democratic Women for Action is co-hosting today an "apples & honey" event in support of Rev. Raphael Warnock, the Democratic senator from Georgia, who is running for reelection against Trump-backed Herschel Walker.


The Republican Jewish Coalition has invested more than $1.2 million in two competitive House races in Pennsylvania – backing Lisa Scheller, who is Jewish and challenging  incumbent Democratic Rep. Susan Wild; and attacking Rep. Matt Cartwright, a Democrat. "The 2022 battle for Congress runs directly through the Commonwealth of Pennsylvania," said Matt Brooks, RJC's executive director.


A new poll shows Pennsylvania's Attorney General Josh Shapiro, the Democrats' nominee for governor, maintaining a double-digit lead over his GOP rival, State Sen. Doug Mastriano. On Saturday, Mastriano repeated his attack against Shapiro for sending his kids to "elite" Jewish schools, which many have called antisemitic. "Apparently now it is some kind of racist thing if I talk about the school," Mastriano said.
A woman streams a Rosh Hashanah service on Zoom. (Getty)
Pray Shacharit in St. Louis and Ma'ariv in Minneapolis; shul surfing has become a thing: When COVID-19 turned synagogue sanctuaries into television studios, with cameras, lighting and tech crews, it also gave Jews across the country nearly endless choices. Now you can pray across time zones and denominations, checking out services at multiple congregations over the course of a few hours. The trend continues, even as synagogues have opened back up for in-person services. "I generally do three synagogues on Shabbat online," said Susan Levine, 66, of Sonoma, California. Read the story ➤
Is William Shatner's 'Life of Awe' the memoir we need now? Just in time for Yom Kippur, the book offers the Star Trek actor's lessons on personal growth and the world around us. "Shatner betrays a generosity of spirit guided by a thirst for knowledge and a philosophy of interconnectedness, with chapters on animal life, music and even his own limitations," writes our PJ Grisar. "The man went to space, and it may have taken that experience to bring him down to earth." Read our review ➤
And in case you missed it…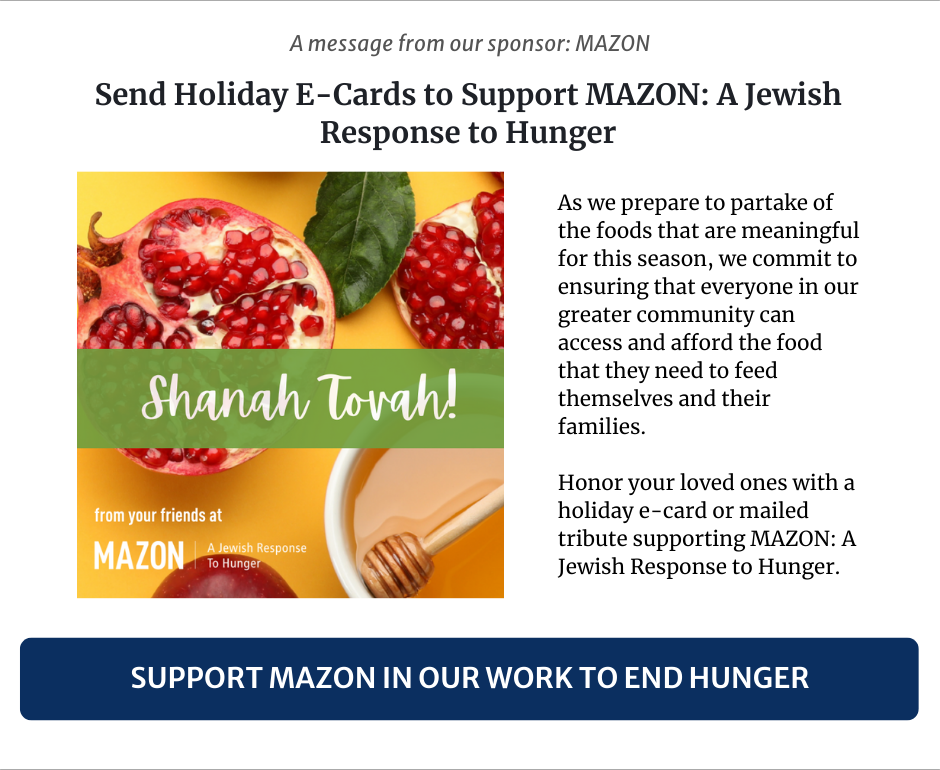 Forwarding the News is now also available on our website. Click on the blue button below to share it on social media or send to friends.
WHAT ELSE YOU NEED TO KNOW TODAY
The U.S. Supreme Court begins its new session today. (Getty)
⚖️  The 2022-2023 Supreme Court session begins today, with Justice Ketanji Brown Jackson taking the bench for the first time. Among the cases on the docket is one brought by an evangelical Christian mail carrier who wants Sundays off. A number of Orthodox groups are filing briefs supporting his position. (JTA)
🇮🇹  Italian Jews are worrying and waiting as Giorgia Meloni, the far-right leader with fascist roots, prepares to become prime minister after her party won the most seats in Parliament on Sept. 25. Ruth Ben-Ghiat, a historian and author of a book about authoritarians, said Meloni "reminds me of Mussolini," and pointed to her comments about a Soros-funded plot to "extinguish white Christian civilization" in Europe. (JTA, Slate)
🤦  Palestinians were angered on Sunday after a video was shared on TikTok showing what appeared to be a Jewish woman dancing on the Temple Mount to the song "I'm Sexy and I Know It." (Jerusalem Post)
🇷🇺  Pinchas Goldschmidt, Moscow's former chief rabbi, is in Jerusalem but sees this as his "first Yom Kippur in exile," as he puts it in a new essay reflecting on Russia's war in Ukraine. "It is the role of faith to counter evil," he writes, "to fight for the basic human rights of liberty and life." (New York Times)
🇮🇱  "When does anti-Zionism bleed into broad antisemitism?" Barbra Streisand asked on Twitter Saturday.  She was responding to a recent headline that several student groups at U.C. Berkeley's law school are "developing Jewish-free zones" by banning speakers who support Israel. (Jerusalem Post)
🖼️  London's Victoria and Albert Museum has removed the Sackler name from exhibitions amid mounting pressure to cut ties with the family because of its role in the opioid addiction crisis. (The Guardian)
🎶  The talk of the internet last week was an unearthed video from the Miami Boys Choir, an Orthodox pop group that toured for decades. It churned out generations of stars, and journalist Amy Spiro went on a quest to find out: Where are they now? (Times of Israel)
🏡  Famous artist slept here! Marc Chagall's Catskills house is on the market, and can be yours for $240,000. According to a local paper, Chagall "created more than 100 paintings, lithographs and sketches" on the property. (NY Jewish Week)
In case you missed it ➤  Mayim Bialik and Max Greenfield mimicked different shofar blasts on "The Late Late Show with James Corden."
Shiva calls ➤  Maurice Kanbar, an inventor and entrepreneur who created Skyy Vodka, which he claimed was hangover-free, died at 93 … Cecile S. Holmes, a veteran religion reporter, died at 67.

What else we're reading ➤  A feminist French rabbi is drawing atheists, Christians and Jews to her talks on death … Inside San Diego's new Jewish delicatessen … New dating apps target religious and political niches.
Was this newsletter forwarded to you or are you reading it on our website?
Receive it in your inbox each morning by clicking the blue button below.
Jerry Lewis and his first wife, Patti Palmer. (Getty)
On this day in history (1944): Comedian Jerry Lewis married Patti Palmer, a Catholic singer. The couple had six children and eventually filed for divorce after 35 years of marriage. Lewis later admitted to several affairs, including with Marilyn Monroe and Marlene Dietrich. He married Sandra Pitnick in 1983, and died in 2017, at 91. Read our appreciation ➤
Last year on this day, our colleagues at JTA reported that David Lee Roth, Van Halen's proudly Jewish former frontman, was retiring from music.
On the Hebrew calendar, it's the 8th of Tishrei when, in 826 BCE, the 14-day dedication of Solomon's Temple began.

In honor of National Boyfriend Day, check out this Bintel Brief advice column, in which a woman ponders whether to break up with a man who won't answer her calls on Shabbat.
Rosh Hashanah may be over and Yom Kippur yet to begin, but the United States Postal Service is already preparing for Hanukkah. This year's stamp for the Jewish festival of lights will be officially unveiled Oct. 20 at Temple Emanu El in Cleveland, so this is a sneak peak. Read our history of the USPS Hanukkah stamp ➤
–––
Thanks to PJ Grisar, Jacob Kornbluh, Rina Shamilov and Talya Zax for contributing to today's newsletter. You can reach the "Forwarding" team at [email protected].