News
Jewish group endorses candidate who supports BDS in crowded race for Congress
State Rep. Yuh-Line Niou has 'developed a deep respect for Jewish ritual, practice, and the diversity of our community,' the Jewish Vote said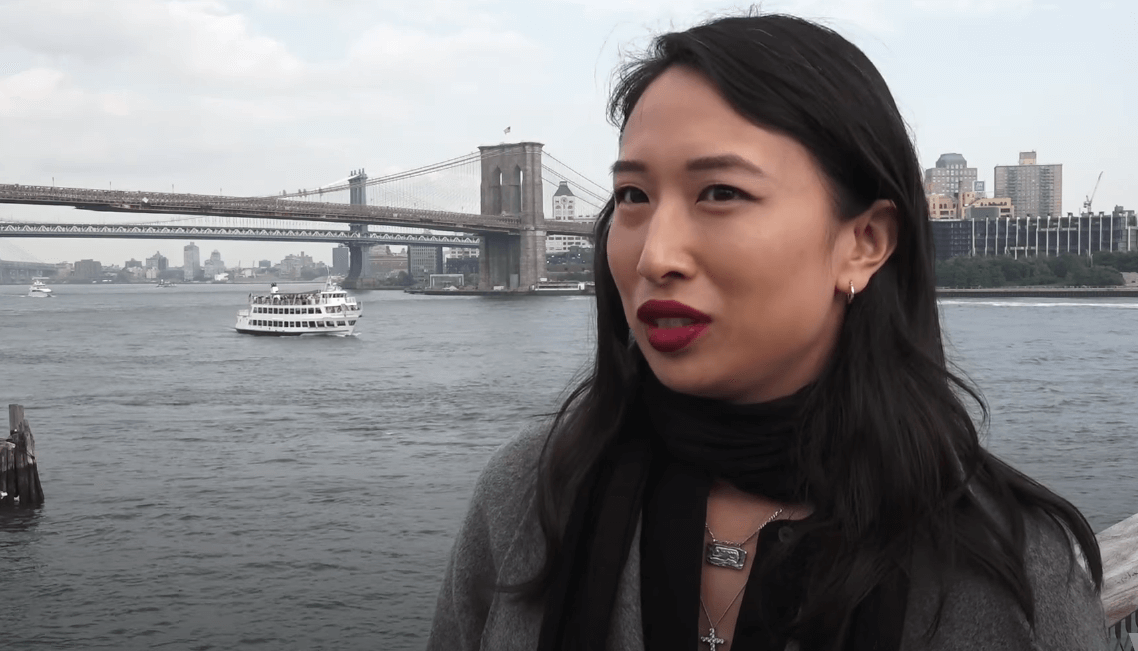 The Jewish Vote, a progressive political advocacy group in New York, endorsed a congressional candidate on Wednesday who has expressed her support for the Boycott, Divestment and Sanctions movement against Israel. 
Jewish Vote, formed in 2018 by leaders of Jews For Racial & Economic Justice, said in a statement that it is backing State Rep. Yuh-Line Niou, one of the leading candidates in the crowded Democratic primary for the open seat in New York's 10th district, which includes the Brooklyn neighborhoods of Borough Park, Park Slope and some of Lower Manhattan. 
Audrey Sasson, executive director of JFREJ, said that since Niou became a legislator in 2016, she has "developed a deep respect for Jewish ritual, practice, and the diversity of our community." 
A recent poll by the Working Families Party, which is also backing Niou, showed her and Councilwoman Carlina Rivera each garnering support of 16% of registered voters ahead of the Aug. 23 primary. A previous poll also showed the two leading the pack of 14 candidates. 
The Forward is co-hosting a candidate forum next week in partnership with Congregation Beth Elohim, a large Reform synagogue in the district, New York Jewish Agenda, and the Jewish Community Relations Council. Registration is currently open to attend in person or watch the livestream. 
Niou came under fire last week after she said in an interview, "I do support BDS," which seeks to apply economic pressure on Israel to end its occupation of the West Bank, but which some critics see as an assault on the legitimacy of the Jewish state's existence. 
She lost the endorsement of a New York lawmaker and fielded questions about her stance during a roundtable with Orthodox voters in Borough Park, reportedly claiming her comments were taken out of context. But in a podcast interview published on Tuesday, Niou said she indeed supports "the BDS movement's right to political speech, including boycotts and economic pressure." She also called boycott a "nonviolence tactic" to defend human rights and social justice and said that supporters of the movement "obviously deserve the right to be heard."
Asked during the interview with Max Politics Podcast whether she herself would engage in boycotts, Niou demurred. She said the issue is personal to her since her classmate and close friend Rachel Corrie, an American activist, was killed in Gaza by an Israeli military bulldozer in 2003. An Israeli court ruled that Corrie's death was an accident for which the state of Israel was not responsible. 
Niou told the podcast host she also backs legislation regulating U.S. assistance to Israel to prohibit them from "going to the persecution of Palestinians or to the construction of settlements." She added: "I think I'll just say it out loud that I will be a strong voice in Congress against occupation and in support of equality, justice and a thriving future for all Israelis and Palestinians."
Former Mayor Bill de Blasio, a staunch supporter of Israel who was formerly aligned with AIPAC, was among those who condemned Niuo's statements last week, before his abrupt withdrawal from the race on Tuesday.
De Blasio had originally been considered a leading candidate to represent the district when veteran Democratic Rep. Jerry Nadler, the last remaining Jewish House member from New York City, decided to run in the redrawn 12th district instead. But on Tuesday, de Blasio said he had realized that "people are looking for another option" and that he was done with electoral politics.
State Rep. Zohran Kwame Mamdani tied de Blasio's stance against BDS to his downfall.
(The Forward, NYJA and JCRC are also hosting a forum for the 12th district, where Nadler is facing off against another veteran Democratic lawmaker, Rep. Carolyn Maloney, as well as two newcomers. Registration to attend online or in person is also open for that event, which will take place Aug. 10 at the Temple Emanu-El Streicker Center.)
In 2020, Jewish Vote backed Sen. Bernie Sanders of Vermont in his bid for the Democratic presidential nomination, and Jamaal Bowman's successful primary challenge to U.S. Rep. Eliot Engel (Bowman also won the general and is now a member of the House). 
The group endorsed Bowman for reelection earlier this year amid fierce criticism from the representative's socialist allies over his support of Israel, and is also backing Rep. Alexandria Ocasio-Cortez, who has signed on as a co-sponsor of a House resolution defending boycotts. 
In its news release announcing the Niou endorsement on Wednesday, Jewish Vote does not mention Israel or BDS. Asked about this, Sophie Ellman-Golan, a spokesperson for the group, noted that Niou said on the podcast that she is "adamantly committed to the safety, security, and well-being of all Jewish people, whether they live in my district in New York, in the United States, in Israel, or anywhere else in the world." 
Ellman-Golan said that while the group doesn't officially take a position on BDS, Niou has managed to distinguish her position "by making clear that she is a human-rights candidate, who doesn't go out of her way to participate in a boycott and that she's also not going to be someone who rails against the BDS movement and be critical of the occupation," a position popular among the group's members.
Rafael Noboa y Rivera, a member of the Jewish Vote's steering committee, described Niou in the press release as a "fierce and committed advocate" on local issues the group cares about and someone who showed up for her constituents "in times of need, especially in the aftermath of hate violence."