Culture
Would going to the Holocaust Museum actually cure Kanye's antisemitism?
The rapper turned down an offer to visit LA's Holocaust museum. Maybe that's for the best.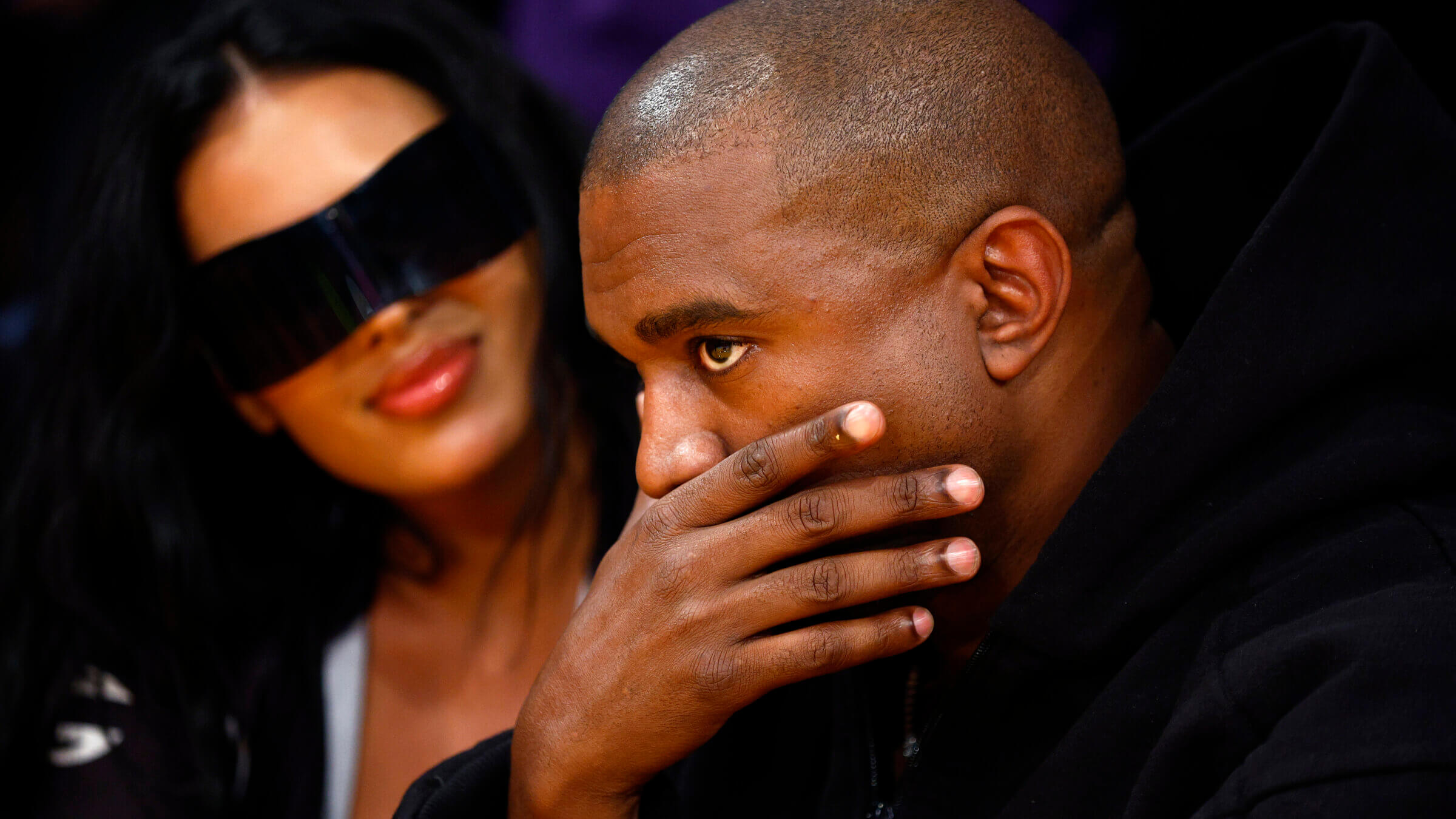 There's a formula when politicians and celebrities say something antisemitic. First, the news cycle goes wild. The public figure defends or clarifies their initial statement. Or they backtrack. Then, once it's clear that there's no turning back the tide of public opinion, they go on an apology tour. Everyone assumes they've learned their lesson and, mollified, dusts their hands of the whole thing.
Rapper Kanye West — who has legally changed his name to Ye — rejected this formula.
West spent the last week making headlines with openly antisemitic comments and threats on social media and repeating them in interviews on talk shows. But despite a flood of critical headlines and bad press, he doubled down — and refused an offer from the Holocaust Museum of Los Angeles to visit, learn and make amends.
In the past, public figures including NBA player Meyers Leonard, football star DeSean Jackson, TV host Nick Cannon and Rep. Marjorie Taylor Greene have all made antisemitic comments publicly. Each time, a Jewish person or institution — a name-brand rabbi, a Holocaust museum, a fellow football player — has reached out to offer a chance to learn about Jewish history. In most cases, they've accepted and held press conferences or gone on talk shows to publicize lengthy apologies.
But despite the good optics, it doesn't always mean much. Following his antisemitic comments, Cannon lost and then regained his job at ViacomCBS after a lengthy conversation with Rabbi Abraham Cooper of the Simon Wiesenthal Center. But when he was interviewed on ABC's "Soul of a Nation," he pointedly sidestepped questions about his previous assertion that Black people are the "true" Jews, never quite taking his comments back.
And Greene, who is infamous for numerous and repeated antisemitic comments — including the much-memed assertion about Jewish space lasers — visited the U.S. Holocaust Museum in D.C. last year after repeatedly comparing mask mandates to the Holocaust. She did apologize after her visit, which she insisted was unrelated to pressure over her comments. But just this month, Greene tweeted "Joe Biden is Hitler" along with a video edited to add swastikas and the Nazi leader's iconic mustache.
Many — perhaps even most — public apologies are probably hollow; such is celebrity life. But the Holocaust museum stunt not only gives antisemitic figures a chance to show contrition, but also allows them to claim ignorance. Instead of having to own, and contend with, their antisemitism, they have an out: They just didn't know better. It's engineered to allow for an easy apology that doesn't have to contend with how these famous, powerful people came to have, and publicize, deeply ingrained hateful beliefs.
Which makes one wonder why, exactly, Jewish organizations are so eager to participate.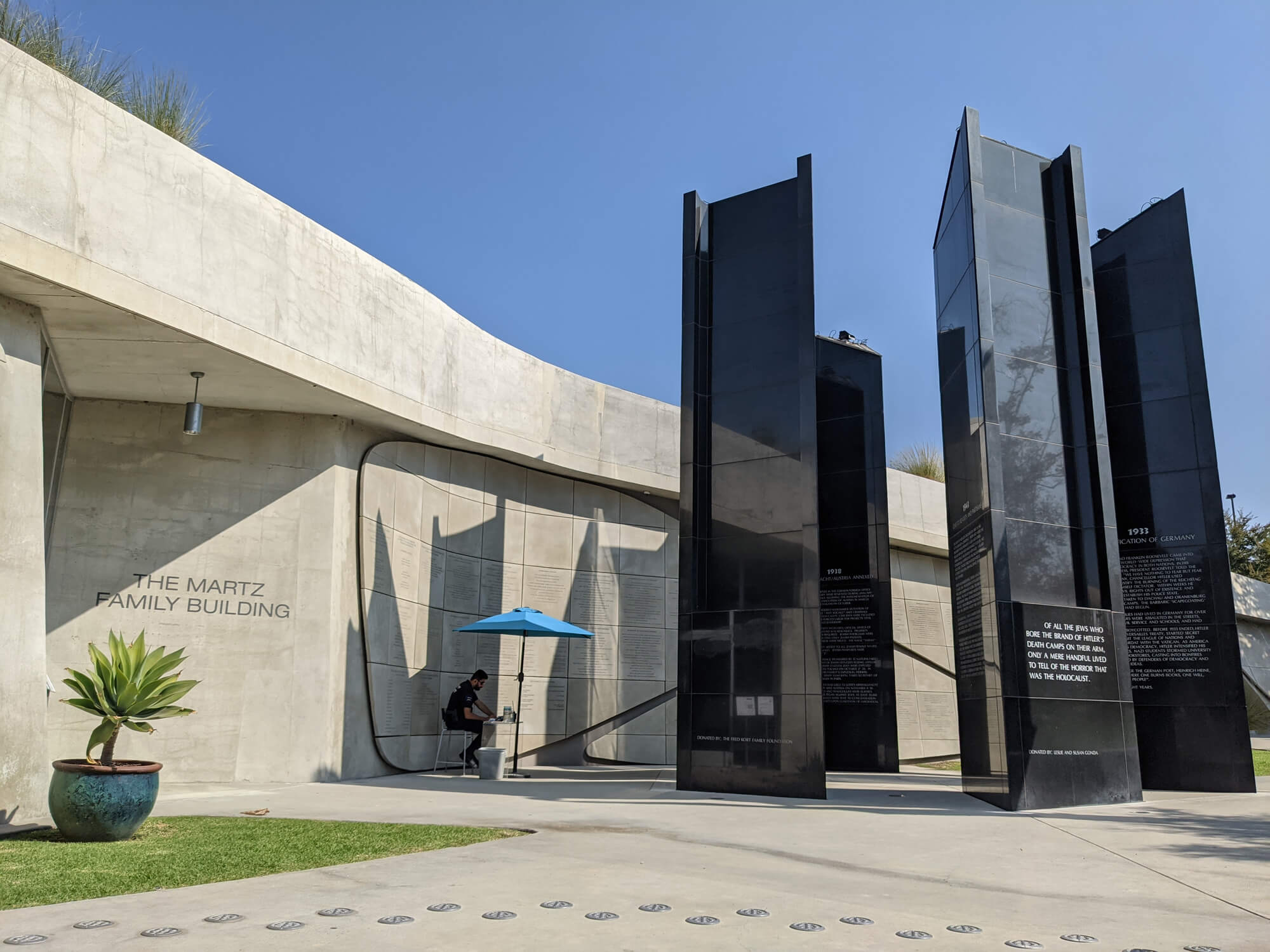 Last week, the Holocaust Museum Los Angeles posted an invitation for West to visit via Instagram story. "The Holocaust started with only words," the museum wrote. "Your words reach millions, and you can choose to incite or choose to inspire." (The post also referenced its exhibits on the Armenian genocide, and noted that West's children are Armenian.)
But on the popular "Drink Champs" podcast, hosted by fellow rapper N.O.R.E., West appeared to reject the museum's offer, saying: "I want you to visit Planned Parenthood, that's our Holocaust Museum." (The official version of the episode has since been taken down.)
West is saving everyone time by rejecting the invite; he's already made it quite clear that he is not open to education about antisemitism or Jews, past or present.
During the "Drink Champs" episode, hosts N.O.R.E. and D.J. EFN — both Black hip-hop artists — repeatedly attempted to educate West and defuse his antisemitic hatred, both with logic and with stubbornly optimistic, if counter-factual, claims that "Jewish people, Kanye loves y'all." In response, West repeatedly asserted that Black people "are still in the Holocaust." West characterized his own comments as "bravery" in the face of the Jewish media.
If West's peers cannot turn the tide of the rapper's antisemitism, why would a well-funded Jewish institution? And even if West was willing to tour a Holocaust museum, he might even use the visit to confirm his stereotypes about Jewish power and society's disproportionate focus on Jewish issues.
When I spoke to Beth Kean, the CEO of the Holocaust Museum LA, she remained committed to the fundamental belief that, being confronted with the facts of Holocaust — and with a survivor, as the museum had planned for West — changes everything.
"Look, I think what happens is, when people come to a place like Holocaust Museum LA, they understand," she said. "A lot of times, this hate speech or stereotyping, it comes from a place of ignorance, and they don't really understand the harm they're committing."
Given the amount of press and criticism that West has been receiving, any ignorance the rapper retains feels willful. But Kean believes the power of meeting a survivor and seeing their tattoo, learning about the propaganda from the beginning of the Nazi regime or seeing the artifacts of the Holocaust is uniquely powerful, and leads to a deeper understanding. "It humanizes the history," the CEO said.
Still, it's difficult to make the Holocaust feel relevant to modern-day antisemitism like West's, which is focused on conspiracy theories about Hollywood and other institutions, and even includes relatively new — at least since the 1930s — antisemitic ideas, such as the belief that Black people are the "true" Jews. And, as Dara Horn wrote in her newest book, it's easier to love dead Jews than grapple with modern forms of antisemitism.
Kean agreed that it can be challenging to make Holocaust education address contemporary issues. "The way it is taught, it needs to be applied to today's world. It's not just about teaching the history, but making it relatable," she said. "We need to focus more on building bridges and not tearing them down. We need to bring people together, communities together, cultures together, we need to stop dividing people and putting them into categories."
"It really isn't just a Jewish story," she said. "It's a human story." In this case, however, the Jewish story is the one that's relevant.