Forwarding the News
Is Itamar Ben-Gvir the Donald Trump of Israel? + Black rabbi weighs in on Kanye mess
Pennsylvania gubernatorial candidate played a spy in an anti-abortion movie about the Holocaust. Plus: NBA star apologizes for antisemitic tweet, Hasidic sects split over N.Y. election & Fiddler turns 51.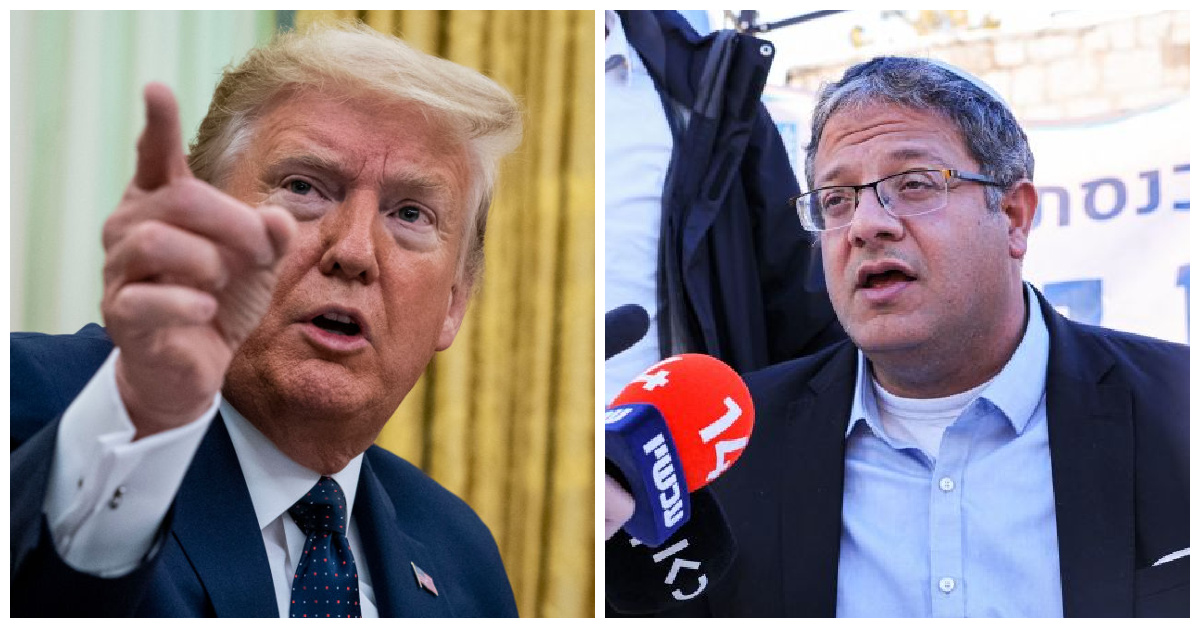 This article is part of our morning briefing. Click here to get it delivered to your inbox each weekday.
Benjamin Netanyahu, already Israel's longest-serving prime minister, is likely to become its first to return to the top office for the third time. But the main headline from Tuesday's Israeli elections is the rise of Itamar Ben Gvir, who along with Bezalel Smotrich will likely make the next government Israel's most conservative and extreme. We have three takes: 
Far-right extremism is the real winner of Israel's elections: Ben-Gvir will be the most powerful player in Netanyahu's right-wing, religious coalition, and his policy goals are "objectively horrific," argues our contributing columnist, Dany Behar. "He wants to allow the use of live fire against Palestinian rioters," Behar writes, and "supports encouraging the emigration of Palestinian citizens of Israel." The situation, he adds, is "nothing short of tragic." Read his essay ➤ 
Is Ben-Gvir the Donald Trump of Israel? "Both give legitimacy to racist and extremist views, poisoning political discourse in a heretofore unimaginable way," Rabbi Eric H. Yoffie, a former president of the Union for Reform Judaism, writes in Haaretz. "Both are cynical showmen, provocateurs and inciters who tolerate violence — that is, when they don't outwardly encourage it." Read his essay ➤

It's about to get a lot harder for American Jews to explain Israel: Michael Koplow of the Israel Policy Forum says the likelihood of Ben Gvir and Smotrich serving in Israel's inner security cabinet portends big changes for Israelis and perhaps even bigger ones for Palestinians. "But American Jews should brace themselves as well," Koplow writes. "The days of business as usual when discussing Israeli democracy and shared values are over." Read his essay ➤
Elsewhere in the opinion section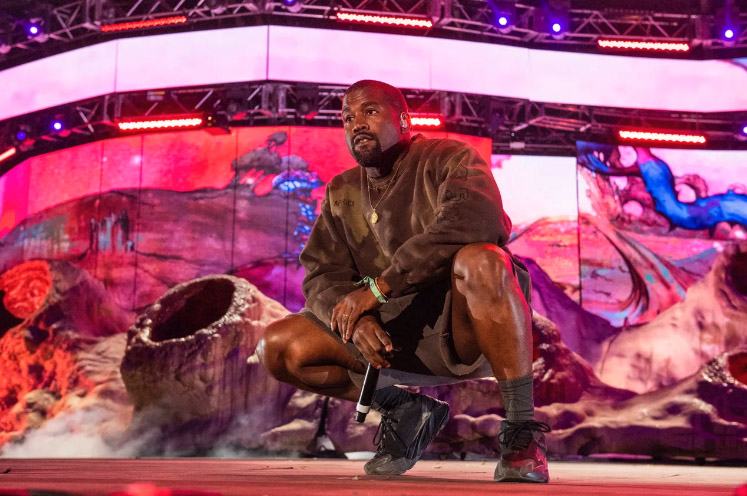 Kanye West at the 2019 Coachella Valley Music and Arts Festival. (Getty)
Gov. Kathy Hochul visited Eichler's, a Judaica store in Borough Park, Brooklyn, in June. (Jacob Kornbluh)
N.Y. Gov. Kathy Hochul is devoting the last days of the campaign to shoring up support among Orthodox Jews: The influential voting bloc has been flocking to her Republican opponent, Rep. Lee Zeldin. The Bobov Hasidic sect this week ditched Hochul to endorse Zeldin, who is Jewish, though it supported other incumbent Democrats down the ballot. But Hochul met with the Satmar rebbe and won the backing of one of the two competing Satmar Hasidic sects. Our senior political correspondent, Jacob Kornbluh, breaks it down from the campaign trail in Brooklyn. Read his dispatch ➤
Why is this rabbi, his wife and three daughters running the New York City Marathon? Rabbi Yoshi Zweiback of Stephen S. Wise Temple in Los Angeles is flying across the country for Sunday's race, aiming to raise awareness and money for spinal cord research in memory of his father-in-law, who used a wheelchair for the last two decades of his life. Zweiback, 53, says there is something "deeply Jewish" about putting one foot in front of the other. Especially when he does it with his family. Read the story ➤

And one more: Mikvehs, 'Sex and the City' and Judaica: How a sculptor is carving out space for queer and trans Jews.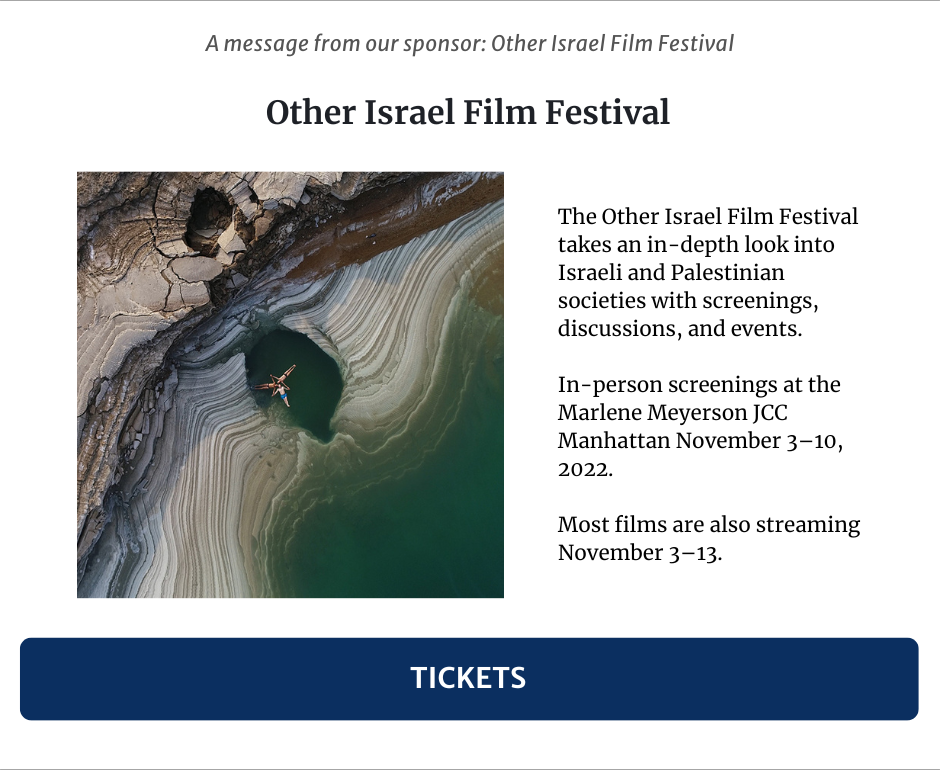 WHAT ELSE YOU NEED TO KNOW TODAY
Doug Mastriano, second from left, on the set of a Holocaust-era movie filmed in South Carolina. (Facebook)
🤦  Pennsylvania State Sen. Doug Mastriano, the Republican nominee for governor, once portrayed an American spy in an anti-abortion movie about the Holocaust. Mastriano's son, Josiah, played one of several Nazis in the 2019 film, which Holocaust scholars say distorts history to promote a conservative agenda. (JTA, Washington Post) 
🎬  In other Nazi movie news… Guy Ritchie and Jerry Bruckheimer are teaming up to make a World War II action film that chronicles the partnership between Winston Churchill and Ian Fleming, the author of the James Bond books. Together, they devised unconventional ways to fight the Nazis and changed the course of the war. (Deadline)
🎭  But wait, there's more Nazi cultural news… A planned production of "Romeo and Juliet" set in Nazi Germany has been canceled. Yes, sigh, Romeo was going to be a Nazi youth, and Juliet a Jew. When the inevitable backlash began, the Icarus Theatre Collective in London said on Twitter that the play would be "a criticism of Nazi fascism (and its relevance today)." But criticism continued, and now the production's Jewish director, whose grandmother was killed in the Holocaust, says the collective is "deeply sorry for the offense and pain we caused to the Jewish community." (Britain's Jewish News, JTA)
🇮🇹  Ok, I promise, just one more Nazi story for today … Italy's new prime minister, Giorgia Meloni, has tapped as a junior minister a lawmaker who was once photographed wearing a Nazi armband. The lawmaker said he felt "profound shame" for the picture and firmly condemned "any form of totalitarianism." (Reuters)
🏀  Kyrie Irving, the Brooklyn Nets star point guard, has apologized for sending an antisemitic tweet and offered to donate $500,000 to anti-hate causes. "I take responsibility," Irving said in a joint statement issued with the Anti-Defamation League. (JTA)
✍️  The Los Angeles City Council has adopted a definition of antisemitism to aid law enforcement and public officials in identifying and monitoring it. The news comes a week after the Goyim Defense League draped banners declaring "Kanye is right about the Jews" over an LA freeway. (Religion News Service)
📺  The new season of "Ramy," the award-winning Hulu show, involves Orthodox diamond dealers, a Tinder date in the occupied West Bank and a main character on a Jewish spiritual quest. Ramy Youssef, the Arab-American creator and star of the series, said he prepped by reading "Man's Quest for God" by Rabbi Abraham Joshua Heschel. "The way Heschel talks about intentionality via prayer," said Youssef, "is one of the most universal things that I've ever read." (JTA)

What else we're reading ➤  Top U.S. Nazi hunter turns to Ukraine war crimes … The journey of a young Indian Jewish woman to becoming the first lady of Cyprus … Is "Shtetlcore" the Jewish aesthetic for fall?
Tim Commerford, Zack de la Rocha, Brad Wilk and Tom Morello of Rage Against the Machine. (Wikimedia)
On this day in history (1993): Rage Against the Machine released its first album. The politically-outspoken hard rock band was among 600 signatories to a 2021 letter calling for artists to avoid playing concerts in Israel. Two of its members have Jewish ancestry: Vocalist Zach De La Rocha and drummer Brad Wilk. 
Last year on this day, our colleagues at JTA reported that U.S. Rep. Marjorie Taylor Greene blamed "vaccine Nazis" for "ruining our country" months after she visited the U.S. Holocaust Memorial Museum to apologize for similar comments.
On the Hebrew calendar, it's the yahrtzeit of Rabbi Asher ben Yechiel, known as the Rosh, a seminal Talmudic commentator who died in 1327. 

In honor of National Sandwich Day, check out Molly Yeh's "9 Super Jewish Sammies."
The movie adaptation of "Fiddler on the Roof" premiered 51 years ago today, catapulting Tevye and Topol and "Tradition" into the cultural firmament. We've curated a collection of articles in honor of the anniversary. L'chaim!
–––
Thanks to PJ Grisar, Jacob Kornbluh, Sarah Nachimson, Chana Pollack, Jodi Rudoren and Talya Zax for contributing to today's newsletter.
You can reach the "Forwarding" team at [email protected].